Privately rented accommodation
If you are looking for private accommodation in Brighton & Hove, we can provide advice and help you find somewhere to live.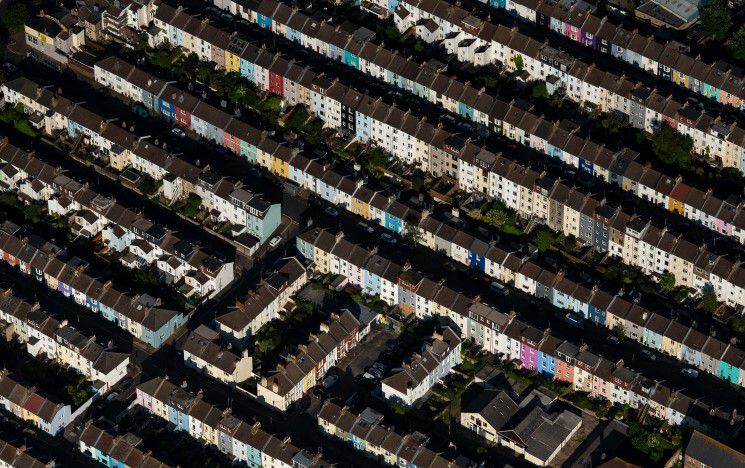 Get renting advice
If you want to rent privately, you can contact the Housing Services team. We offer advice and guidance and can help you look for student houses and rooms.
If you're going to rent from a private landlord, we can read and check through your agreement so you know what you are signing up for. You can also refer to our guidance on signing a tenancy agreement to review the agreement prior to signing. You can read about living in Brighton & Hove, including recycling and rubbish collection and how to avoid anti-social behaviour.
You can read about living in Brighton & Hove, including recycling and rubbish collection and how to avoid anti-social behaviour.
We also have guidance for students with families, including advice on private sector accommodation.
Sussex student Abira shares tips on renting in the private sector
Video transcript

Transcript starts

On screen text: Who is this video for?

Most students at the University are approved for University managed accommodation in their first year of study as long as they apply before the deadlines given. If you're not eligible or have missed the accommodation deadline or would prefer to live in private accommodation, then this advice is for you.

On screen text: Where to start?

Brighton and Hove and the wider Sussex area are a great place to live with different types of housing, amenities and diverse neighbourhoods. Certain types of housing are very popular and it can be limited. Therefore it is important that you're prepared by having a realistic idea of what you'll need to do in order to find housing and the budget that you'll need to work with. The more you prepare before arrival using all the support and advice available, finding a place to call home will be an exciting part of your Sussex journey.

On screen text: What if I want to bring my family?

The University does not have any family housing available and will not provide accommodation to students with children even in the case of emergency. Because of this, it is not a good idea to bring your children with you to Sussex, if you have not already arranged for housing in advance. We recommend that you travel to the area alone, spend the first six to eight weeks searching for housing and then bringing your family to live with you. This prevents from having to pay for temporary accommodation for your whole family while you search. It is a good idea to have a big search area as family housing can be expensive and in high demand. The wider Sussex area has a lot of towns and villages that are great for families. The more places you're willing to look, the more options you'll have.

On screen text: What should I be doing now to get ready?

You should spend as much time as you can before arrival, learning and researching about the housing options you have. The most important thing to consider is budget. Renting accommodation is expensive and students are often expected to pay a large sum of money in advance before moving into the property. For instance, if you don't have a UK guarantor, then typically you're required to pay six to twelve months of rent upfront. Renting for a family is going to cost more than renting alone, and the same advanced fees do apply, so it is important to budget for these as well. The more people you bring, the higher the cost to rent.

On screen text: How long will it take me to find somewhere?

If you're a student coming alone, we recommend that you allow for a four to six week period for your housing search. If you're bringing your whole family, then it may take twice as long or even longer to find a place. If you have not found somewhere before your arrival, you should factor in the cost of temporary, hostel or hotel accommodation while you search.

On screen text: Where can I get advice?

The student hub has a whole page dedicated to students renting in the private sector and even a specific section for family housing. This is a great place to start your research and work out the budget that you'll need. The housing team at Sussex can answer any questions you may have during your housing search and are available via email, phone, or in-person on campus. By taking the time to research and budget now, finding an accommodation at the start of your term will be a much smoother and less stressful experience.

Transcript ends
---
Search for student houses and rooms
You can use:
Private student halls
Private student halls are owned and operated by a third-party company, rather than the University.
They're very similar to university campus halls in that you get your own ensuite room – some offer shared and studio rooms too, plus communal spaces like kitchens and social areas. Your rent will usually cover utility bills (energy, water, and internet).
When deciding if this option is for you, you will also need to consider the length of contract that you are expected to sign. Currently most private halls of residence offer 50/51-week contracts. Some offer a shorter 44-week contract in addition to this.
There is a selection of private student halls across Brighton and Hove. Private student halls are external to the University so you will need to contact them directly for further information. They are open to all University of Sussex students, both undergraduate and postgraduate.
Property search websites
You can use the following websites to look for student houses and rooms:
The University does not vet or support these websites.
---
Lodge with a landlord
Lodging is where you live with a private landlord and rent a room in their home.
If you want to find somewhere to lodge, register on Sussex Studentpad and search for landlords. You can then contact a landlord and arrange your contract with them.
Most lodging arrangements have shared kitchens, but some may include meals on a full or half-board basis.
All landlords on Studentpad have agreed to our Code of Standards.
Landlords
Visit our landlords' page if you are a landlord in Brighton & Hove who wants to rent your property to students.
You might also be interested in: