Accommodation guarantee
We have a housing guarantee in place for specific groups of students. Our housing guarantee is outlined in detail below.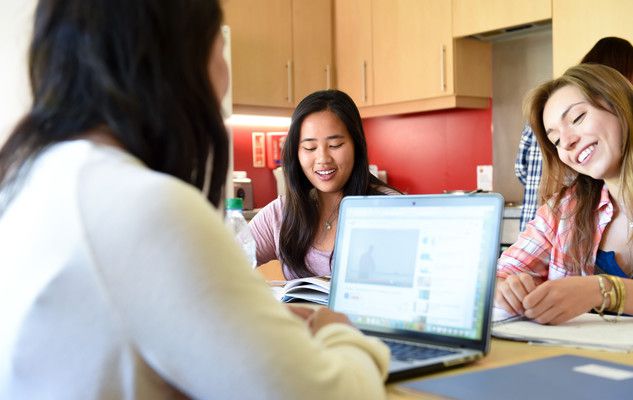 Who is guaranteed accommodation
Your accommodation guarantee depends on the type of student you are.
Undergraduate students
If you apply for an undergraduate course which starts in September, you are guaranteed University-managed accommodation for your first year of study with us if you:
are a new, full-time undergraduate student applying through UCAS
choose Sussex as your first choice and firmly accept our offer
apply for accommodation by 30 June in the year you are starting.
Masters students
If you apply for a Masters which starts in September, you are guaranteed University-managed accommodation if you:
are a full-time international Masters student (from outside the UK)
apply for accommodation by 1 August.
If applicable, you will be sent a housing offer once you have paid your Masters tuition fee deposit for international students.
If you are exempt from paying this, you do not have to pay the deposit to secure guaranteed University-managed accommodation.
Find out more about Masters tuition fee deposits for international students and exemptions.
If you're not exempt from the tuition fee deposit, we're unable to allocate you accommodation until you have paid. Pay as soon as you can.
PhD students
If you apply for a PhD which starts in September, you are guaranteed University-managed accommodation if you:
are a full-time, first-year PhD student studying for a full academic year
apply for accommodation by 1 August
have received an offer to undertake a PhD programme at Sussex by 1 August.
Visiting and exchange students
If you are a visiting or exchange student studying for:
a full academic year, you apply for housing using the online application form and the Sussex Abroad Office send you housing information
part of the year, we may arrange, or help you arrange, privately-rented accommodation (including renting a room in the house of a private landlord).
Other students
You are guaranteed University-managed housing if you apply by 30 June and you:
are already studying a pre-sessional course at Sussex
are a Brighton and Sussex Medical School (BSMS) student in your first year of study. You'll receive housing information from the University of Brighton Accommodation Office. Email accommodation@brighton.ac.uk for more information
have a foundation-year offer. You can only be guaranteed University-managed housing for your first year of study (Year 0).
Find out how to apply for housing if you are an International Foundation Year student.
International Study Centre students
International students who are eligible to study a preparation course at the University of Sussex International Study Centre can find out about the different accommodation options, including university-managed and third party managed accommodation, as well as the fees and how to book your accommodation.
Who is not guaranteed accommodation
There are some cases in which you are not guaranteed housing by us.
Insurance offers
You are not guaranteed University-managed accommodation if you have an insurance offer from Sussex.
However, you must still apply for housing before the deadline of 30 June. We will then consider your application once we have housed all students who are guaranteed accommodation.
You can make an online expression of interest in accommodation. If you do this, we can advise on your accommodation options.
If you apply after the deadline
If you apply for housing after the deadline, we consider your application as an expression of interest and we do our best to house you.
If we can't offer you University-managed housing, we'll help you look for private accommodation in the local area.
You can only apply for University-managed accommodation after your first year if you applied via the Housing and Health process and have agreed adjustments in place to help with your health or accessibility needs.
PGCE students
You are not eligible to apply for housing, you will need to search for accommodation in the private sector.
This is a postgraduate course, but because it doesn't fit in with the postgraduate housing term session, we are unable to accommodate you.
This policy is also applicable to home postgraduate students.
Private accommodation
To help you rent a room, flat or house in Brighton & Hove and the local area, we can also give you advice and check your housing agreement.
You can also search for accommodation through Sussex Studentpad.
Disclosures
Your offer of accommodation at the University of Sussex is provisional and is subject to a satisfactory criminal convictions decision by us. You will be asked to make this disclosure so that we may discharge our safeguarding obligations, for the benefit of all students residing in University accommodation. Certain criminal convictions may result in the provisional offer of accommodation being withdrawn or conditions placed upon your offer. The University will only ask you about "relevant" unspent criminal convictions.
Evaluation of your criminal convictions disclosure will be undertaken by the Director for the Student Experience (or their nominee), to ensure that all processing relating to your disclosure is in accordance with our data protection policy and privacy notice.
"Relevant" convictions are: any kind of violence including (but not limited to) threatening behaviour, offences concerning the intention to harm or offences which resulted in actual bodily harm; offences listed in the Sex Offences Act 2003; the unlawful supply of controlled drugs or substances where the conviction concerns commercial drug dealing or trafficking; offences involving firearms; offences involving arson; and offences listed in the Terrorism Act 2006. Convictions which are received outside of England and Wales which are equivalent in scope or nature to these are also considered relevant and any unspent convictions must be disclosed.
Convictions that are "spent" (as defined by the Rehabilitation of Offenders Act 1974), or will be spent at the point of starting the course of study, do not need to be declared. If you are uncertain as to whether your conviction is spent, seek independent advice.
For more information, read our Housing policy criminal convictions [PDF 157KB]
---
You might also be interested in: