How to get published
Great book proposals and where they come from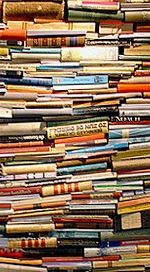 The Sussex Research Hive Scholars invited Mila Steele from SAGE Publications, to talk about the possibilities and practicalities of publishing your research as a book.
Mila outlines a brief history of publishing, describes the current publishing landscape and contemplates future trends and challenges. She considers the transformation from thesis to book and asks the crucial question: What makes a good book?
Sharing her significant expertise, Mila encourages researchers to evaluate their work in the context of potential readership, before dispensing valuable advice on writing book proposals and identifying the right publisher for you.
Mila Steele is Senior Commissioning Editor for Media, Communication and Cultural Studies at SAGE Publications. She has over ten years' experience in academic publishing and works with both books and journals.
Listen to the presentation or view the slides.