Professor Keith Jones: Pro-Vice-Chancellor (Research and Enterprise)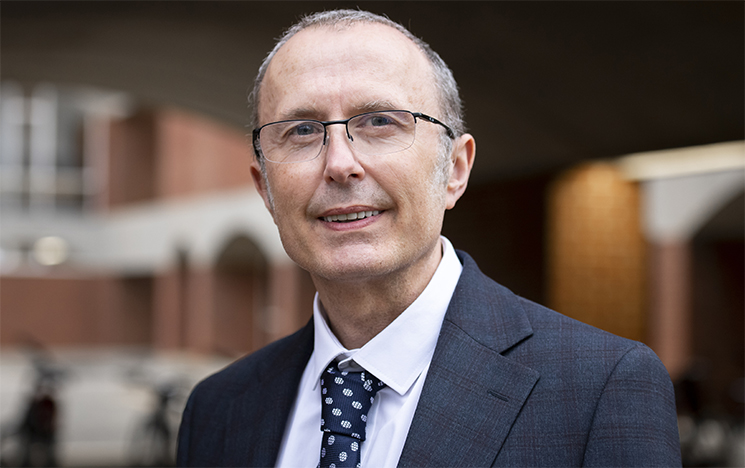 Keith joined the University of Sussex following posts as Executive Dean in the Faculty of Sciences at the University of Adelaide in Australia and as Head of School in Biological Sciences at the University of Southampton. Prior to these he held Professorial roles at the University of Newcastle-upon-Tyne in the Institute for Cell and Molecular Biosciences and the University of Newcastle Australia, where he was co-Director of the Priority Research Centre in Reproductive Biology.
His personal research is in the study of how oocytes grow into mature eggs and the process by which fertilization is triggered. Keith is currently Editor-in-Chief of the journal Molecular Human Reproduction.
Keith is passionate about the importance of gender equity, diversity and inclusion in academia. He helped Biological Sciences in Southampton secure a Bronze then Silver Athena SWAN award during his tenure there and was part of the University of Adelaide's team to be given a SAGE (Science in Australia Gender Equity) award.
Keith is a member of the University Executive Team, the University Leadership Team and Senate. Keith chairs the Research and Knowledge Exchange Committee. His executive responsibilities include leading the Research and Enterprise Portfolio which supports the Research with Impact pillar of the Sussex 2025 strategic plan. Keith is also University Project Executive for the Education and Research Investment Programme.
See Professor Keith Jones' University profile page.
---
You might also be interested in: