Professor Adam Tickell: Vice-Chancellor and President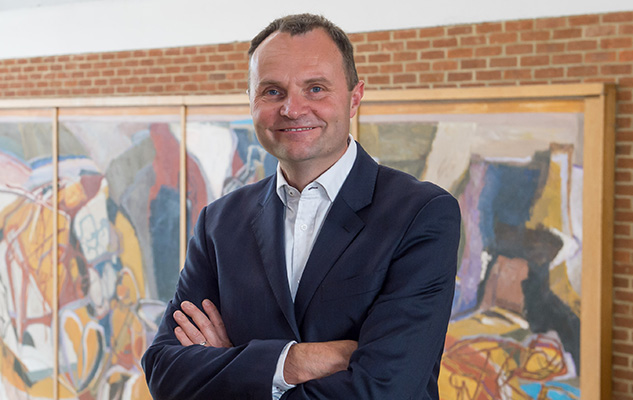 Role of the Vice-Chancellor and President
As Vice-Chancellor and President, he is also a member of the University's governing body, the Council, and Chair of the Senate, the University's academic body.
On joining the University he pledged to build on the traditions of creativity, interdisciplinarity, innovation and intellectual rigour in both education and research that were fostered at Sussex from the outset by John Fulton and Asa Briggs.
He plans to focus on redefining the distinctiveness of the University for the 21st century and, as a result, enable it to thrive in a new political and economic landscape for higher education.
---
Background
A highly-regarded economic geographer, he began his academic leadership career as Research Director in the Faculty of Social Sciences and Law at the University of Bristol.
During this time, he served as Vice Chair of the Research Grants Board of the Economic and Social Research Council (ESRC) and as the Editor of Transactions, Institute of British Geographers.
He then joined Royal Holloway as Dean of the Faculty of History and Social Sciences, before becoming Vice Principal (Research, Enterprise and Communications) at the same institution.
Before he joined Sussex, he held the position of Provost and Vice-Principal at the University of Birmingham.
---
See Professor Adam Tickell's University profile page.
You might also be interested in: