Dr Tim Westlake: Chief Operating Officer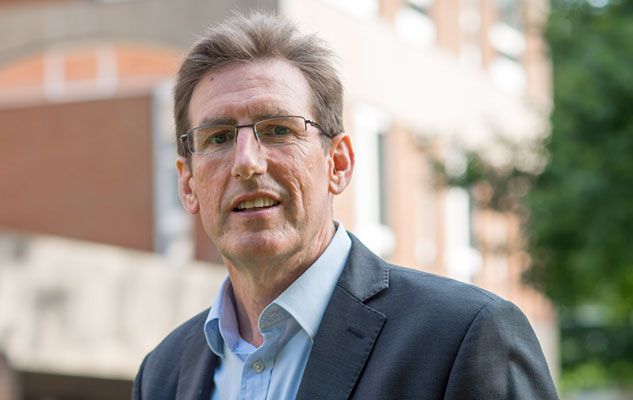 Biography
I joined Sussex as Chief Operating Officer in August 2017.
I am also Secretary to the University's Council and responsible for governance matters.
I moved here from The University of Manchester, where I was Director for the Student Experience, having started at the institution as Director of International Development in 2005.
In this role I managed a team of 600 staff with responsibility for all centrally delivered student services. These included student recruitment and international development, admissions, administration, student life, teaching and learning support, residential services and community engagement.
I have a university career of more than 30 years, holding both senior management and academic positions at leading UK universities.
At Cardiff University I held three roles, from 1995 until 2004, culminating in becoming the University's Director of International Development.
Prior to this I was Senior Lecturer in Town Planning at Birmingham City University.
I gained a Bachelors, Masters and PhD in Town Planning at Cardiff University and, as part of my training as a planner, I worked for a year with the London Docklands Development Corporation.
I'm also Deputy Chair of UCAS Council and a board member of the Higher Education Careers Service Unit.
Role
As Chief Operating Officer for the University of Sussex, I am responsible for all of the Professional Services divisions.
You can visit the Professional Services pages to find out who leads these divisions and their areas of responsibility.
Professional Services staff provide expertise across the University to support the delivery of our strategic aspirations. The divisions aim to provide exceptional support to schools and departments, and services directly to students; alumni and staff; to other clients of the University, including the local and regional community; and to a range of partners, friends and supporters.
These services include:
Academic Registry
the Attenborough Centre for the Creative Arts
Communications and External Affairs
Development and Alumni Relations
Finance
Health, Safety and Wellbeing
Human Resources
IT Services
the Library
Planning, Governance and Compliance
Research and Knowledge Exchange
Student Recruitment and Marketing
Student Services
Sussex Estates and Facilities.
---
You might also be interested in: