Professor Kate O'Riordan: Pro-Vice-Chancellor (Education and Students)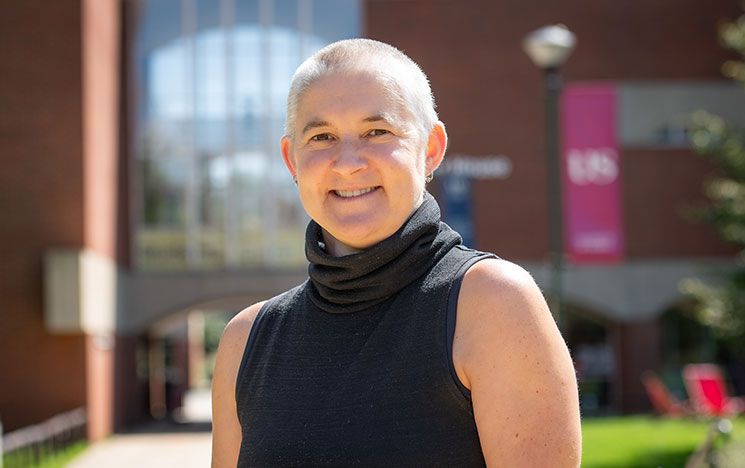 Biography
Kate is Professor of Digital Culture and was appointed as Pro-Vice-Chancellor (Education and Students) in August 2023, having previously been Dean of the School of Media, Arts and Humanities. She is the co-author of Furious: Technological Feminism and Digital Futures (Pluto, 2019) with Professor Caroline Bassett and Professor Sarah Kember. She has published widely on digital media and cultures of science and technology including Unreal Objects (Pluto, 2017) and The Genome Incorporated (Ashgate, 2010). She is currently working on sexuality and the algorithmic imaginary, biotechnologies and LGBTQ+ identities.
Kate is a member of the University Executive Team, the University Leadership Team and Senate. Kate's Executive responsibilities include leadership of the Education and Students Portfolio which supports the Learn to Transform pillar of the Sussex 2025 strategic plan. Kate chairs the University Education Committee and a range of sub-committees aligned to delivering the Education and Students Portfolio.
See Professor Kate O'Riordan's University profile page.
---
You might also be interested in: