Professor Saul Becker: Provost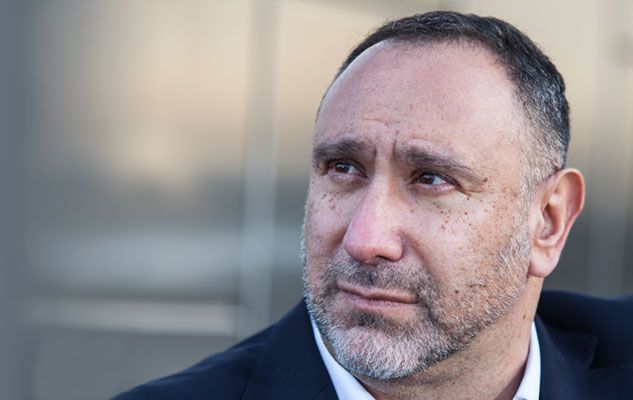 Biography
Professor Saul Becker became the first permanent Deputy Vice-Chancellor at Sussex in September 2017, becoming Provost in 2018.
He was previously Pro-Vice-Chancellor at the University of Birmingham, head of the College of Social Sciences, and a member of the University Executive Board (2014-17).
Previously, he held chairs at the universities of Loughborough, Birmingham and Nottingham before returning to Birmingham in 2014. At Nottingham (2006-14) he was Assistant Pro-Vice-Chancellor for Internationalisation, Faculty Director of Research for the Social Sciences and Head of the School of Sociology and Social Policy.
Professor Becker is an active researcher and passionate advocate for public engagement, with more than 50 externally funded research projects as principal investigator (total value £3 million), 340 publications (including 18 books) and over 210 conference papers, most as invited keynote speaker. He brought a new Horizon 2020 grant to Sussex.
He is regarded as the world leader for research on young carers – children who provide (unpaid) care to ill, disabled and other family members. He is invited around the world to talk about his research, policy, and he currently advises Governments, policy-makers and professionals/service providers in a number of countries. In 2019, Professor Becker was named by Universities UK as one of the Nation's Lifesavers – 100 individuals or groups based in universities whose work is making a life-changing difference.
Professor Becker is an Academician of the UK's Academy of Social Sciences and a Fellow of the Royal Society of Arts.
Professor Becker was a member of the REF 2014 Sub-panel 22 for Social Work and Social Policy, and is a former chair of the UK Social Policy Association. He is the Founding Series Editor for the Policy Press Understanding Welfare book series.
Professor Becker is also a qualified and registered social worker.
Publications
---
Downloads
---
Videos
Saul Becker: Reflections on 25 years of young carers research
Filmed 11 January 2017.
---
Saul Becker in conversation with Carers Southern Australia
Professor Saul Becker is Pro-Vice-Chancellor and Head of College of Social Sciences at the University of Birmingham and Professor of Social Policy and Social Work. Filmed 10 November 2016.
---
Hidden Young Carers by Saul Becker – TEDxUoN
In this TEDx talk, Professor Becker explores the hidden contributions children make to family care; the outcomes that caring roles and responsibilities can have on children's education, psycho-social development, health and wellbeing; and what can and is being done to help young carers in those countries that have identified them as a group who need recognition, support, services and interventions. He links this research journey to his personal experiences of being a young carer in his own childhood. First published 4 August 2014.
---
Saul Becker explains the situation for young carers across Europe
Filmed by NKA for the 2nd International Conference "Every Child has the Right to..." Visit the Nationellt kompetenscentrum anhöriga (NKA) website.
---
Citizens UK and College of Social Sciences: Impactful Civic Engagement
Head of College of Social Sciences and Professor Saul Becker joins other stakeholders to talk about the partnership between the University of Birmingham and Citizens UK. First published 17 February 2017.
Find out more on the CoSS Citizens UK homepage.
---
Twitter
---
You might also be interested in: