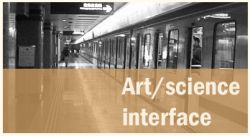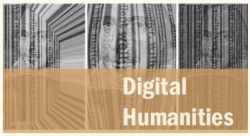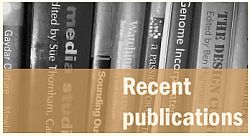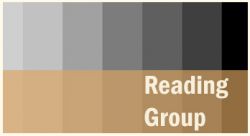 The Tablet Symposium: Examining New Media Objects
New media has a history, as well as present and future - and of course, it always did. Today, the dynamic of continuity and transformation intrinsic to the relationship between technology and culture can be drawn differently. Innovation continues. Technologists declare web 2.0; the stress shifts from the screen-world to the penetration of the real-world environment by pervasive and intimate forms of new media. New forms of new media continue to arrive; content develops and original modes of use, forms of association, ways of writing or thinking together, spring up. Continuity reasserts itself. Processes of remediation transform old media, but not beyond all recognition. Much remains of 'good old television' in the world of digital TV, the aesthetics of radio persist as it is delivered to us over the net or as a pod-cast, and the conventions and economy of the traditional cinematic apparatus translate into the world of DVD and digital screening in forms we recognize and find familiar. Even the truly innovative media forms, those springing up out of digital technology, now have substantial development histories, their own traditions, and increasingly their own conventions. These last are expressed in code, articulated in the physical architecture of new media networks, found in the dispositions or habitus of users, evident in the consolidation of various genres, and evident also in the contested but provisionally secured cultural capitals circulating around various new media formations.
At this point, with this new balance in mind, it is legitimate and timely to re-define the object and its significance, to ask what 'digital culture' or 'networked culture' entails. And so this centre sets out to re-assess forms of thinking about new media technologies as material digital cultures. It asks what material properties, what symbolic properties, what affective or sense perceptive regimes and what political economies, are now invoked under the banner of new media. It explores how the networked digital culture in which we live can be defined and critiqued. And, it argues that this is a moment when new media theory also needs to be re-assessed: What forms of thinking about processes of convergence worked? What were their outcomes? Are they productive in generating ways of thinking and investigating the developing and established new media ecologies within which we now live?
The Centre is multi-disciplinary but it also has a core concern and a disciplinary home. We feel that there is something valuable about maintaining at the heart of a project concerning new media a tradition and an insistence on exploring processes of mediation, which we take to be at once material and symbolic. So our initial aim is to re-connect media studies - and film studies - with forms of thinking that have traditionally been marginal to the discipline, but which have been more centrally concerned with thinking through early techno-culture: in particular medium theory, cultural geography, and science and technology studies (STS). We would also like to critically engage with developing and established forms of technocultural theory.
The Programme

The Centre aims to provide an organizing context within which depth studies can be conducted while also acting as a framework for collaboration and cross-fertilization for the study of new media forms within and beyond the boundaries of media studies. With this goal in mind we have organized a series of events designed to provoke connection, investigate developments in the field, encourage the development of shared research programmes on a local, national and international level. We welcome offers of collaboration, indications of interest in shared projects, and suggestions for the sustained exchange of ideas.
To join the Centre please mail c.bassett@sussex.ac.uk