The Crime Research Centre brings people together from a variety of disciplines, focused on research into 'crime' broadly conceived. This includes experts from law, sociology, criminology, politics, psychology, international development, and beyond. The Centre provides a forum for researchers to share ideas and develop collaborations, as well as a platform for influencing external debate and reform.
Annual Public Lecture 2019: Baroness Newlove, Victims' Commissioner for England and Wales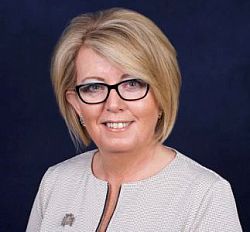 Baroness Newlove, Victim's Commissioner for England and Wales, will give the Crime Research Centre Annual Public Lecture for 2019.
Date: 5th March 2019
Time: 5:30-6:30pm, followed by reception.
Location: Fulton A Lecture Theatre, Falmer Campus, University of Sussex
Baroness Helen Newlove is the Victims' Commissioner for England and Wales. Appointed in March 2013, her role is to promote the interests of victims and witnesses; encourage good practice in the treatment of victims and witnesses; and keep under review the operation of the Code of Practice for Victims.
Baroness Newlove is a North-West based community campaigner and activist. She was given a peerage in the 2010 Dissolution Honours list. She has campaigned tirelessly for victims since the tragic death of her husband Garry in 2007 and her role as the Government's Champion for Active Safer Communities saw her work with local people to make communities safer and to find solutions for local problems.
Crime Research at Sussex
Sussex has a long history and reputation for excellence in criminal law and criminal justice research. The Crime Research Group was extremely active in this area for a number of years, and in August 2016 was awarded the status of University Research Centre. This has reflected a significant expansion of research expertise in areas such as criminal law/ evidence, criminology, new forms of criminality, corruption and socio-legal research, to name but a few.
Crime research at Sussex is multi- and inter-disciplinary, with expertise from law, sociology/ criminology, politics, psychology, neuroscience, business, international development, and beyond. The research expertise within this field ranges from doctrinal analysis (eg criminal law; evidence), theories of crime (eg the structure and limits of crime), criminological theories (eg sociology of violence; victimisation; cultural criminology), psychological insights (understanding of hate crime; secondary victimisation; procedural fairness); neuroscience and law (eg impact of drug addiction; understanding judicial sentencing decisions) and regulation theory (eg alternative approaches to criminalisation and punishment). This inter- and multi-disciplinary motivation is a core feature of crime research at Sussex.
The focus of the Centre is outward-looking. Centre members have developed sustained relationships with academics, policymakers, NGOs, and other stakeholders at a local, national, and international level. Members of the Centre have a history of engagement and knowledge exchange with, for example, the Home Office, National Crime Agency, Cabinet Office, as well as national and international charities.
Contact Us
If you are interested to know more about the Centre, or would like to become a member, please contact our co-directors:
To be added to our mailing list for upcoming events, please email H.Crombag@sussex.ac.uk