The Crime Research Centre brings people together from a variety of disciplines, focused on research into 'crime' broadly conceived. This includes experts from law, sociology, criminology, politics, psychology, international development, and beyond. The Centre provides a forum for researchers to share ideas and develop collaborations, as well as a platform for influencing external debate and reform.
CRC Annual Public Lecture 2018:
Rudi Fortson QC, 'Drugs and Harm Reduction: Has the UK lost its Crown?'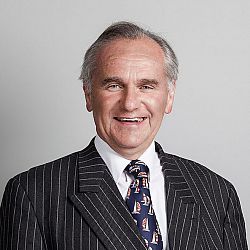 Wednesday 30th May, 5.30-6.30pm, Fulton B Lecture Theatre, followed by drinks reception
We are delighted that Rudi Fortson QC will give our Annual Public Lecture this year. Rudi has been an independent practising Barrister since 1976, and a Visiting Professor of Law at Queen Mary, University of London. He took silk in 2010. He participated in our recent conference with the Sussex Addiction Research Intervention Centre on 'Intoxication, Addiction and the Criminal Law', and is part of the Sussex Prior Fault project team, with Dr John Child and Dr Hans Crombag.
Abstract: The UK, which was once a pioneer and leader in the field of drug harm-reduction, is now falling behind other countries. The Misuse of Drugs Act 1971, which has often been criticised as an instrument of prohibition, was designed to be regulatory and sufficiently flexible to respond to harmful effects of drug use that are sufficient to constitute a social problem. In the event, the intensity of UK drug laws has increased while the incidence of recreational and problematic drug use remains high. Harm reduction initiatives such as onsite drug checking, supervised drug consumption facilities, and the prescription or licensing of cannabis for medicinal purposes, encounter significant legal problems. However – as this talk will demonstrate - there is increasing goodwill between agencies in the public and private sector to promote and to practice harm-reduction measures in the interests of personal and public health.
Accessibility: The venue has wheelchair access and a hearing loop. There are four designated parking bays for blue badge holders at the back of the venue. See further accessibility information for the Fulton Building at DisabledGo.
Crime Research at Sussex
Sussex has a long history and reputation for excellence in criminal law and criminal justice research. The Crime Research Group was extremely active in this area for a number of years, and in August 2016 was awarded the status of University Research Centre. This has reflected a significant expansion of research expertise in areas such as criminal law/ evidence, criminology, new forms of criminality, corruption and socio-legal research, to name but a few.
Crime research at Sussex is multi- and inter-disciplinary, with expertise from law, sociology/ criminology, politics, psychology, neuroscience, business, international development, and beyond. The research expertise within this field ranges from doctrinal analysis (eg criminal law; evidence), theories of crime (eg the structure and limits of crime), criminological theories (eg sociology of violence; victimisation; cultural criminology), psychological insights (understanding of hate crime; secondary victimisation; procedural fairness); neuroscience and law (eg impact of drug addiction; understanding judicial sentencing decisions) and regulation theory (eg alternative approaches to criminalisation and punishment). This inter- and multi-disciplinary motivation is a core feature of crime research at Sussex.
The focus of the Centre is outward-looking. Centre members have developed sustained relationships with academics, policymakers, NGOs, and other stakeholders at a local, national, and international level. Members of the Centre have a history of engagement and knowledge exchange with, for example, the Home Office, National Crime Agency, Cabinet Office, as well as national and international charities.
Contact Us
If you are interested to know more about the Centre, or would like to become a member, please contact our co-directors:
To be added to our mailing list for upcoming events, please email H.Crombag@sussex.ac.uk