The Centre for Innovation and Research in Childhood and Youth (CIRCY) brings together research, scholarship and expertise in the arena of childhood and youth. It is an interdisciplinary, pan-university research centre, involving members from the social sciences, arts, humanities and professional fields including social work, law, education and health.
In addition to its University of Sussex membership, CIRCY benefits from an international advisory group which includes academics and policy and professional experts in the field of childhood and youth. CIRCY is directed by Professor Janet Boddy and Professor Michelle Lefevre.
Research within the Centre is conducted within the themes (i) Childhood Publics; (ii) 'Good Childhoods' and (Extra)ordinary Children; (iii) Emotional Lives; (iv) Digital Childhoods; (v) Methodological Innovation.
Our aim is to create a space for dialogue, collaboration, creativity and capacity-building - supporting new research and knowledge exchange. CIRCY provides a stimulating environment for doctoral students working in the area of childhood, youth and family studies and a destination for visiting academics and opinion formers.
Don't Miss ...
OPEN RESEARCH SEMINAR
Date: Monday 17 June, 2019
Time: 12.30-2pm
Venue: Room G31, Jubilee
Speaker: Dr Maria Moscati, Lecturer in Family Law & Co-director of the Centre for Cultures of Reproduction, Technologies and Health (CORTH), University of Sussex
Title: "Hey-ho Let's Go! Are you Sure I am Happy?" Children, Law and Happiness

__________________________________________________________
Check out the details of all upcoming CIRCY-hosted events (and those that have happened already this year) on our Events web page.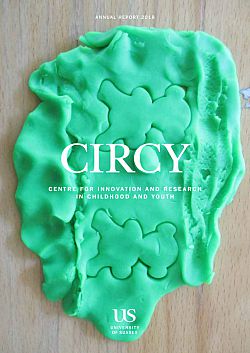 Download the CIRCY Annual Report: 2018