CIRCY was launched at the University of Sussex in 2012, bringing together research, scholarship and expertise on childhood and youth. It is an interdisciplinary and cross-university centre, with a membership that includes researchers from the social and life sciences, arts, humanities and professional fields including social work, law, education and health.
Our aim is to create a space for dialogue, collaboration, creativity and capacity-building - supporting new research and knowledge exchange. CIRCY provides a stimulating environment for doctoral students working in the area of childhood, youth and family studies and a destination for visiting academics and opinion formers.
We aim to become an internationally recognised centre of excellence in the field of researching children, young people and families. We are outward-looking, committed to working with policy-makers, professional colleagues, young people and their carers in order to share expertise, promote good practice and to exchange knowledge.
CIRCY nurtures synergies between research activity and the teaching curriculum through an undergraduate course - the BA in Childhood and Youth: Theory and Practice - and the Masters course - the MA in Childhood and Youth Studies. We also provide training in research methods with children and young people.
CIRCY is directed by Professor Janet Boddy and Dr Michelle Lefevre, and supported by a steering group that includes Professor Robin Banerjee, Dr Sevasti-Melissa Nolas, Professor Jo Moran-Ellis and Dr Hester Barron.
Don't miss ...
Date: Monday 17 October, 2016
Time: 5-6.30pm
Venue: Room 201, Fulton
Speaker: Professor Orly Benjamin, Department of Sociology & Anthropology, Bar-Ilan University, Ramat Gan, Israel
Title: Deprivation vs. Support: Poverty research from a mother/daughter perspective
Seminar promo: CIRCY seminar promo: 17oct2016 [PDF 123.30KB]
See details of more upcoming CIRCY-hosted events on our Events page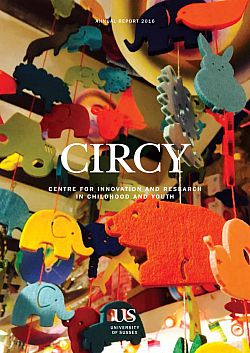 Download the CIRCY Annual Report: 2016 [PDF 1.14MB]