The Centre for Innovation and Research in Childhood and Youth (CIRCY) brings together research, scholarship and expertise in the arena of childhood and youth. It is an interdisciplinary, pan-university research centre, involving members from the social sciences, arts, humanities and professional fields including social work, law, education and health.
In addition to its University of Sussex membership, CIRCY benefits from an international advisory group which includes academics and policy and professional experts in the field of childhood and youth. CIRCY is directed by Professor Janet Boddy and Dr Michelle Lefevre.
Research within the Centre is conducted within the themes (i) Childhood Publics; (ii) 'Good Childhoods' and (Extra)ordinary Children; (iii) Emotional Lives; (iv) Digital Childhoods; (v) Methodological Innovation.
Our aim is to create a space for dialogue, collaboration, creativity and capacity-building - supporting new research and knowledge exchange. CIRCY provides a stimulating environment for doctoral students working in the area of childhood, youth and family studies and a destination for visiting academics and opinion formers.
Picture the Future
IT'S COMPETITION TIME!
CIRCY is planning a year-long programme of activities on the theme of 'Children, Young People and the Future'. Adults often say that 'children are the future', but we don't know if children and young people think about this in the same way as adults. So we want to learn from you about how you picture the future – what's important to you, what's exciting, and what do you think life might be like?
How can you do that? Make a picture and send it to us!
We would like you to send us your picture of the future. You can make a picture of anything you want, and you can make your picture in any way you want - take a photo, draw something, or make something and take a photo of it. It's entirely up to you!
We will collect all of the pictures to make an online exhibition on our website. We will email everyone who sends a picture when the exhibition goes live so that you can see your picture online.
We will also select up to 20 pictures to use in publicity for our research centre (in other bits of the website and in the annual report, which is like a magazine that we send to our members). To say thanks, we will give a £10 cinema voucher to anyone whose picture is used, and a £20 cinema voucher for the person whose picture is picked for the front cover.
What's next?
Complete the form on this page. You can submit as many pictures as you want, but you must submit a new form with each picture.
NOTE: The closing date for entries is Friday 30 June 2017.
Don't miss ...
Date: Monday 3 July, 2017
Time: 5-6.30pm
Venue: Room G31, Jubilee
Speaker: Claudia Capella, Professor and Psychologist, University of Chile
Title: Research in Psychotherapy for Sexual Abuse: Including the voice of children and adolescents, their parents and therapists
Seminar promo: CIRCY Seminar Promo: 3july2017 [PDF 92.87KB]
See details of past CIRCY hosted events from the current academic year on the Events page...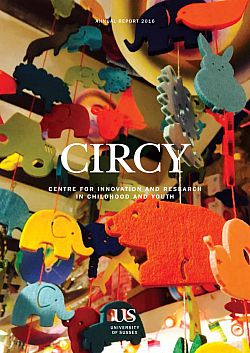 Download the CIRCY Annual Report: 2016 [PDF 1.14MB]
Download the CIRCY Spring Newsletter 2017 [PDF 1001.83KB]