MAKING CONNECTIONS
The Centre for Teaching and Learning Research (CTLR) is engaged with education in all its pedagogical and social complexity. The interests of members span local, national and international contexts and a range of formal and informal settings, running from Early Years to Higher Education and including Initial Teacher Education.
The Centre's strapline is Making Connections, reflecting its focus on bringing research, theory, policy and practice together with a view to promoting positive change. Consistent with this, we aim to foster the development of more holistic, contextualised and systemic understandings of education in all its many forms.
CTLR Upcoming
CRITICAL PERSPECTIVES ON TRANSITIONS INTO, THROUGH AND BEYOND HIGHER EDUCATION
Date: Monday 15 October
Venue: Conference Hall, Jubilee Library, Jubilee Street, Brighton, BN1 1GE
Keynote Speakers: Dr Sarah O'Shea, Associate Professor in Adult, Vocational and Higher Education University of Wollongong / Dr Richard Waller, Associate Professor in Sociology of Education, University of the West of England
Jointly hosted by the Centre for Higher Education and Equity Research (CHEER) and the Centre for Teaching and Learning Research (CTLR)
This conference offers a critical interrogation of key moments of transition into through and beyond higher education. Key themes covered on the day will include identities, pedagogies and academic practices; UK and international policy imperatives; elite spaces and identities in transition and re-thinking the role of the 'social' in moments of transition.
CTLR News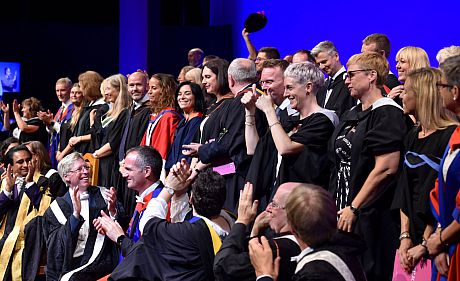 The entire Initial Teacher Education (ITE) team won a University Award for Excellence in Teaching 2017/18 - Outstanding Support for the Learning Experience of Students - officially recognised by the Vice-Chancellor at Summer Graduation 2018.
_______________________________________________________________________________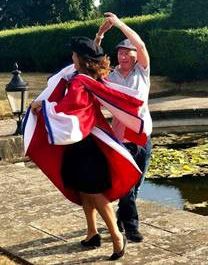 Lecturer in Primary Education and CTLR member, Christina Kuegel, graduated this week (23-27 July 2018) with a PhD from the University of Bedfordshire. She completed her doctorate part-time whilst working as a Senior Lecturer at the University of Bedfordshire - and before coming to Sussex. Her research, 'Creating a functional play framework for children with autism and severe learning difficulties (SLD)' involved working with three UK schools to develop a framework to support play for autistic children. The framework was developed in collaboration with teachers who can use Christina's framework to set targets and measure play progression for children with autism and SLD. The depth and detail of the research also enables small steps in functional play for children with autism to be identified and measured, which has not previously been possible.
Christina currently teaches a Special Educational Needs and Disability module for the Primary and Early Years Education BA course, and also contributes to the Primary PGCE leading a module focused on play in Early Years.
_______________________________________________________________________________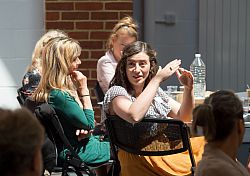 The first of the new CTLR Annual Change Events took place on Tuesday 3 July in the Attenborough Centre for Creative Arts at the University of Sussex. The event brought together a diverse mix of around 40 academics, practitioners and stakeholders from across the South East and was generously supported by colleagues from the CIRCY and CSWIR research centres.