MAKING CONNECTIONS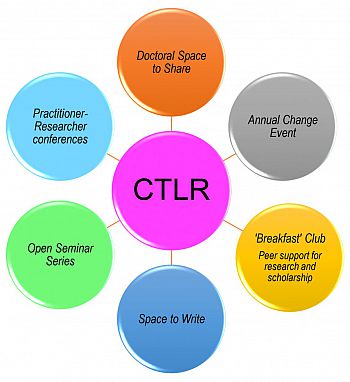 The Centre for Teaching and Learning Research (CTLR) is engaged with education in all its pedagogical and social complexity. The interests of members span local, national and international contexts and a range of formal and informal settings, running from Early Years to Higher Education and including Initial Teacher Education. Consistent with this, we aim to foster the development of more holistic, contextualised and systemic understandings of education in all its many forms. Members of CTLR are currently working with ECORYS on a national evaluation of Alternative Provision, funded by the Department for Education (DfE).
The Centre's strapline is Making Connections, reflecting its focus on bringing research, theory, policy and practice together with a view to promoting positive change. Each year we host an Annual Change Event that brings researchers, students and stakeholders together to promote understanding of how more equitable and inclusive approaches to teaching and learning might be achieved. We are also actively engaged in the development of locally-based practitioner researchers, hosting two conferences a year linked to our Masters in Education and Masters in Early Years programmes. CTLR is also strongly committed to supporting the development of doctoral researchers, including through its support for the ESW Doctoral Research in Progress seminar series.
Don't miss ...
LAUNCH EVENT
Date: Wednesday 21 October 2020
Time: 4-6pm
Title: Re-thinking Education in Autism
ACoRNSussex (Autism Community Research Network Sussex / @ACoRNSussex) is a new initiative with the aim of improving the lives of autistic children and adults, their families and support workers in education, health and social care across Sussex. ACoRNS exists to:
establish a co-constructed research agenda for identifying, investigating and implementing evidence-based practices in autism education, health and social care
publicise local research, good practice and initiatives in accessible ways
engage all stakeholders across Sussex in participating in the research agenda
link researchers and practitioners to enable funded and low- or no-additional cost research and evaluation.
_________________________________________________________
PANEL DISCUSSION
Date: Wednesday 18 November 2020
Time: 3-4.30pm
Title: Decolonising Higher Education
Speakers: Jason Arday, Durham University / Christine Callender, University College London / Akanksha Mehta, Goldsmiths College / Yusuf Sayed, University of Sussex.

Moves to 'decolonise' reading lists, pedagogies and broader practices within higher education institutions are prompted by the urgency of redressing forms of disadvantage associated with racism and colonialism. For educators in higher education, decolonising the curriculum has multiple meanings – from reflection on the embeddedness of privilege and whiteness within course curricula to practical efforts to broaden the scope of reading lists to include more diverse scholars. This panel session aims to raise and make visible some of the key debates within moves to decolonise, while also suggesting practical pedagogies and ways forward for re-designing higher education classrooms more inclusively.

Book via eventbrite
_________________________________________________________
WORKSHOPS
Transition in Higher Education

Education Doctoral Researcher, Wendy Ashall - affiliated with both the CTLR and CHEER research centres - is (Joint) Director of Teaching and Learning for the Central Foundation Year. Her doctoral research focusses on the experiences and outcomes of Social Science Foundation Year students.
Building on her interest in transitions into Higher Education, she co-edited SEDA Special Issue: Transitions into, through and out of higher education with Dr Wendy Garnham (Active Learning Network). SEDA, an educational charity, is now running a series of workshops which aim to establish a cross-institution, cross-disciplinary group sharing ideas about transition in HE.
Workshop 1

focuses on the transitions into higher education

Workshop 2 moves to examining at transitions through HE
Workshop 3 explores transitions out of higher education.
The workshops will be presented via Zoom on 13 October 2-4 pm, 3 November 2-4 pm and 1 December 2020, 10 am-12 pm. You can attend all or individual sessions.
Find out more about each workshop, attending costs, and book your place.
Education and COVID-19:
Perspectives from parent carers of children with SEND

Researchers in the Department of Education at the University of Sussex have been working with parents across the country to obtain their views about the return to school for children with SEND and had over 500 survey responses. Their brief report (6 pages) summarises the key findings and recommendations. Further research with some of the respondents will take place later in the term to see how the transition back in to school is going.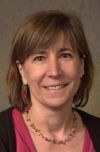 Dr Jacqui Shepherd said:
"In our survey, it was clear that parent carers of children with SEND had a number of concerns about returning to school including social interactions, social distancing, noise, all day learning and transport arrangements. Parent carers also reported a preference for ensuring the current needs of children are assessed given that some children might be at a very different level socially, emotionally and academically than they were before lockdown."
The recommendations include schools being prepared to incorporate technology, phased returns, one-to-one support, small group work, social stories, checklist and visual supports to support children to transition back to full-time education as well as incorporating home learning preferences established over lockdown to allow them to be continued in the classroom.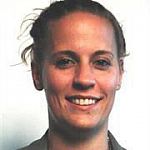 Dr Christina Hancock said:
"We believe the significant changes brought about by the Covid-19 pandemic have created an opportunity to revitalize education for children with SEND if schools, government and policymakers consider retaining or adapting the aspects that worked well across the home learning experience."
If you would like to discuss any of it further then please do get in touch:
Dr Jacqui Shepherd
Dr Christina Hancock
See also article about the research in the Times Educational Supplement (TES).
Check out our Annual Report ...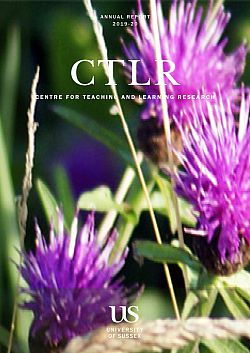 Find out what CTLR members have been doing over the last 12 months in the 2019/20 Annual Report..