MAKING CONNECTIONS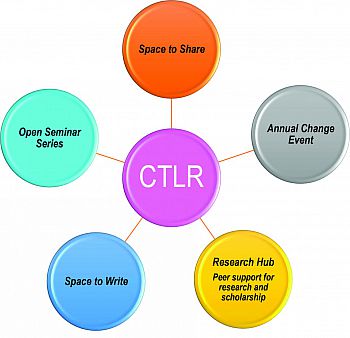 The Centre for Teaching and Learning Research (CTLR) is engaged with education in all its pedagogical and social complexity. The interests of members span local, national and international contexts and a range of formal and informal settings, running from Early Years to Higher Education and including Initial Teacher Education. Consistent with this, we aim to foster the development of more holistic, contextualised and systemic understandings of education in all its many forms. Members of CTLR are currently working with ECORYS on a national evaluation of Alternative Provision, funded by the Department for Education (DfE).
The Centre's strapline is Making Connections, reflecting its focus on bringing research, theory, policy and practice together with a view to promoting positive change. Each year we host an Annual Change Event that brings researchers, students and stakeholders together to promote understanding of how more equitable and inclusive approaches to teaching and learning might be achieved. We are also actively engaged in the development of locally-based practitioner researchers, hosting two conferences a year linked to our Masters in Education and Masters in Early Years programmes. CTLR is also strongly committed to supporting the development of doctoral researchers, including through its support for the ESW Doctoral Research in Progress seminar series.
Beyond tick-box transitions? Experiences of autistic students moving from special to further education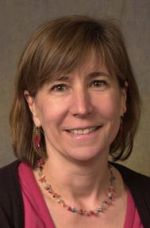 Education Lecturer and Director of Student Experience for the School of Education and Social Work, Dr Jacqui Shepherd, has had a new article published online by Taylor & Francis. Beyond tick-box transitions? Experiences of autistic students moving from special to further education was funded by the ESRC and reports on a qualitative, longitudinal case study that explored the transition experiences of autistic students with intellectual disabilities as they left special school to go to colleges of further education.
Sequential interviews with six young people, their parents/carers and educators were developed to address an important knowledge gap in relation to progression to post-16 education for differently abled learners. Transition is theorised through both the lens of the social model of disability and the three typologies of induction, development and becoming. Combining these enables a focus on flexible systems and adaptive environments as well as an openness to the variability of autistic students.
While the research found evidence of transition planning, it also identified gaps in critical processes, limited understanding of autistic students' capacity to manage change and normative expectations around independence. Parents reported a largely 'tick-box' approach to transition that was further reflected in a lack of preparation for social transition. The paper highlights responsibilities of institutions to make adaptations to transition processes in order to enable autistic students to better navigate change.
Check out our Annual Report ...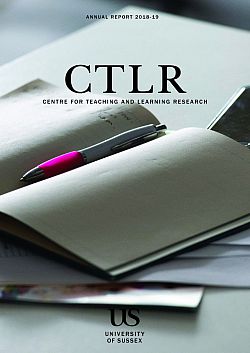 Find out what CTLR members have been doing over the last 12 months in our 2018/19 Annual Report.