MAKING CONNECTIONS
The Centre for Teaching and Learning Research (CTLR) is engaged with education in all its pedagogical and social complexity. The interests of members span local, national and international contexts and a range of formal and informal settings, running from Early Years to Higher Education and including Initial Teacher Education.
The Centre's strapline is Making Connections, reflecting its focus on bringing research, theory, policy and practice together with a view to promoting positive change. Consistent with this, we aim to foster the development of more holistic, contextualised and systemic understandings of education in all its many forms.
CTLR Upcoming
CARING ABOUT CARE: PROMOTING SUCCESSFUL TRAJECTORIES THROUGH THE DEVELOPMENT OF MORE HUMAN-SCALE SYSTEMS
Date: Tuesday 3 July
Time: 10.30am-3.30pm
Venue: Gardner Tower Room, Attenborough Centre for the Creative Arts, University of Sussex
This event brings together researchers, academics, practitioners and other stakeholders who share a commitment to improving the trajectories of care experienced young people within education systems. It highlights the 'endless small steps [that] fall out of the long term goal of university' and the importance of approaches that put young people's lived experiences at the centre.
Lunch and refreshments provided
___________________________________________________
COLLABORATIVE WRITING GROUP
Date: Wednesday 18 July
Time: 9am-3pm
Venue: Ground Floor Meeting Room (behind reception), Essex House
Facilitators: Rebecca Webb & Tamsin Hinton-Smith
Do you find it difficult to create the space, find the focus, or harness the confidence to write?
Do you have a project where writing as part of a supportive group might allow you to move forward or even get started?
Whatever the nature of your writing task (doctoral writing, academic article or book chapters, a Blog, or something else), and whatever your role and experience, you will benefit from joining this workshop - for all or just a part of the day - which will largely be devoted to writing together in companionable silence, but will include opportunities to discuss tasks and progress made.
To reserve your place - or for any enquiries - email j.t.hinton-smith@sussex.ac.uk
___________________________________________________
CRITICAL PERSPECTIVES ON TRANSITIONS INTO, THROUGH AND BEYOND HIGHER EDUCATION
Date: Monday 15 October
Time: TBC
Venue: TBC
Jointly hosted by the Centre for Higher Education and Equity Research (CHEER) and the Centre for Teaching and Learning Research (CTLR)
Visit the CHEER website for details of our CALL FOR PAPERS and details of keynote speakers
CTLR News
Associate Tutor, Edwina Slater, who works in the Initial Teacher Education area of the Department of Education, has recently had a paper (co-authored with Louise Gazeley) published in Educational Review.
The paper, entitled Deploying teaching assistants to support learning: from models to typologies, draws on Eddie's doctoral research and takes an innovative visual approach to debates surrounding the deployment of teaching assistants in secondary schools.
Eddie will be available to share her experiences of researching and writing from 3.30-4.30pm on Monday 11 June.
_________________________________________________
Three students following the Widening Participation strand of the Education MA course have recently had a co-authored - with their supervisor, Dr Louise Gazeley (CTLR Director) - paper published in the Journal of Further and Higher Education. The paper provides a timely insight into the value of practitioner research in general, and the particular need for opportunities like this in widening participation.
Louise Gazeley, Fay Lofty, Penny Longman & Ruth Squire (2018): 'Undertapped potential: practitioner research as a vehicle for widening participation', Journal of Further and Higher Education, DOI: 10.1080/0309877X.2018.1441386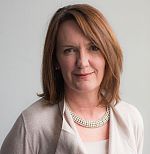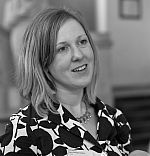 CTLR Recent
DOCTORAL RESEARCHER LUNCH
Doctoral researchers in the School of Education and Social Work met for an informal lunch with the 'new' CTLR management team in April. The meeting was extremely well attended and afforded an opportunity to share research interests and talk about future ways of working together.
There was a keen interest in the new Monthly Mondays to be launched 11 June, and the associated CTLR Research Hub. We will also be taking forward the idea of a collaborative writing group with a first meeting set for Wednesday 18 July 2018. See details of meetings above.