Film Studies
Discover our Film Studies courses including undergraduate, Masters and PhD degrees.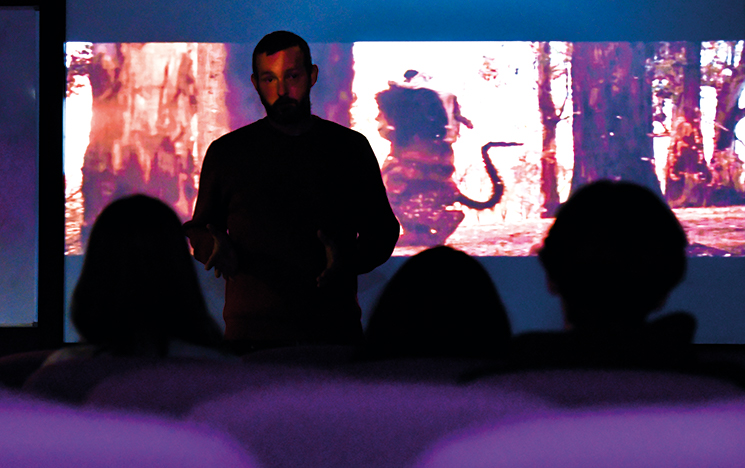 Film Studies helps you understand how cinema entertains, informs and influences its audiences. You'll investigate film as an art form and as an industry.
You can follow your passion – from Hollywood blockbusters to activist filmmakers, and from Latin American cinema to representations of gender, race and sexuality. You'll be able to find the films that interest you, and explore new genres, through our collection of over 5,000 films.
Brighton is the perfect place to study film as it hosts several film festivals every year.
Explore Film Studies at Sussex
Meet Jordi
Jordi Carter feels his Drama and Film Studies degree has made him a lot more knowledgeable about society, culture and art. He's looking forward with confidence to pursuing his performance career.
More about life at Sussex
Virtual tour
Could there be a better place to be a student than our beautiful campus? Nestled in the South Downs National Park, we're just nine minutes from one of the UK's most iconic cities.
To get a picture of life on our campus and the excitement of being in the city of Brighton, take our virtual tour.
Explore more subjects at Sussex: