Filmmaking and Media Production
Choose from undergraduate courses, Masters and PhD degrees in filmmaking and media production.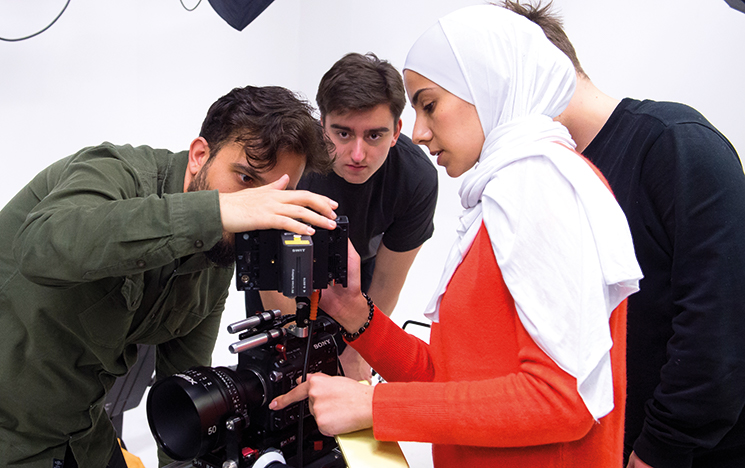 At Sussex, you'll become an accomplished media practitioner with transferable skillsthat are vital for working in media and the creative industries.
In Filmmaking, you'll learn to produce both documentary and fiction films, and develop a range of skills in producing, directing, cinematography, editing and sound. Media Production combines theory and practice in sound, photography, animation, interactive media, documentary video and screenwriting.
You'll get to use specialist facilities, including a photographic and video studio, audio production and Foley suites, and pre- and post-production labs, which are available to you 24/7. A wide range of professional equipment is also available to students to borrow.
Brighton is one of the UK's fastest growing hubs for digital and creative media – perfect for expanding your creativity, while offering work experience and career opportunities.