Jeremy's story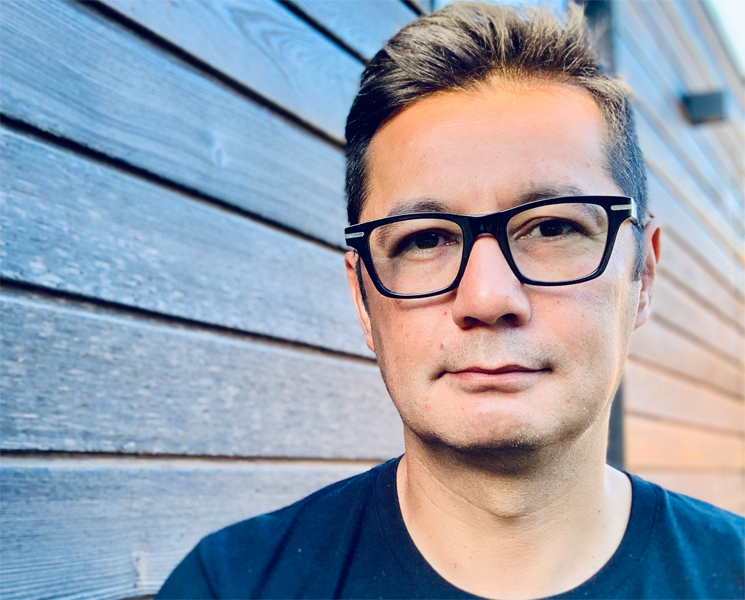 Image credit: Marnie Sheldon
Working with young writers and filmmakers is always exciting because they look at the world and can surprise you in a way that more seasoned writers can't."

Jeremy SHELDON


Lecturer in Filmmaking and Script Writing

"With more than 20 years' experience in the film industry as a screenwriter and producer, I'm able to give our students at Sussex real insight into the commercial workings of the industry and to open up practical opportunities for their careers after university.
"My writing credits include being part of the team that created the screenplay for First Reformed, starring Ethan Hawke, which received an Oscar nomination for a Best Original Screenplay in 2019. The film was directed by Paul Schrader who wrote the screenplay of my all-time favourite film, Taxi Driver, so it was an amazing experience to be working with him.
"I'm also currently consulting on a number of projects, including a tv series written by drum 'n' bass legend and pioneer Goldie, and I'm also scheduled to write three biopics.
"My focus is on creating significant links between the commercial industry and the creativity and learning here on campus. This includes setting up Silverstone Productions, a film production company with a number of objectives, including the developing, financing and production of work by Sussex filmmakers and writers. I already provide some script development work-experience opportunities in the industry to four to five Sussex screenwriters each year.
"Working with young writers and filmmakers is always exciting because they look at the world and can surprise you in a way that more seasoned writers can't.
"My ambition is to combine the success of Sussex filmmaking with the formidable strengths of the University's Business School. I've begun discussion with industry colleagues about how we could bring proven industry knowledge and expertise to Sussex filmmakers to give them a world-leading professional training, not just in the creative fields of script and filmmaking but in the whole process of professional financing, production and sale."

You might also be interested in: