Robin's story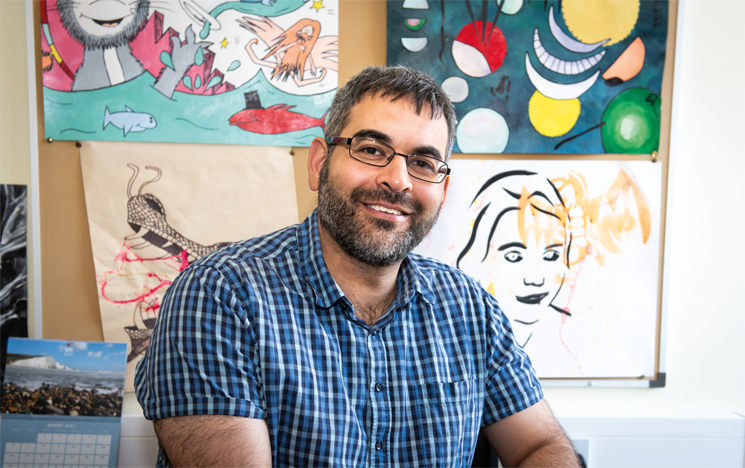 The state of our mental health is a responsibility shared by the whole community, so we need to think about creating a kinder culture that nurtures positive mental health for all."

Robin Banerjee


Head of the School of Psychology
Director of the Sussex Kindness Research network

'We created the Sussex Kindness Research network with the aims of exploring, investigating and illuminating kindness, and its impacts on people and communities.
Through working with a variety of organisations and public services, we're asking important questions about kindness in everyday life, and its place in education, mental health and social care.
Our projects include understanding what happens in our brains and our bodies when we perform acts of kindness, such as donating to charities; identifying whether reading fiction can foster empathy and prosocial behaviours in children; and the value of social work practitioners drawing on personal qualities, such as warmth and being caring, in order to build trust with young people at risk of sexual exploitation.
There's good evidence that the mental health of children and young people is on the decline. But rather than taking a merely reactive approach centred on identifying individuals with mental health problems that need to be treated, our research illuminates how their mental health is shaped by their experiences and social relationships with their families, their schools, their communities, the health service, and how all these elements interact with each other.
The state of our mental health is a responsibility shared by the whole community, so we need to think about creating a kinder culture that nurtures positive mental health for all.
Through our interdisciplinary collaborations, we're hoping to emphasise the importance of making kindness a core value in our schools, public institutions, workplaces and communities.'
You might also be interested in: