Ellie's story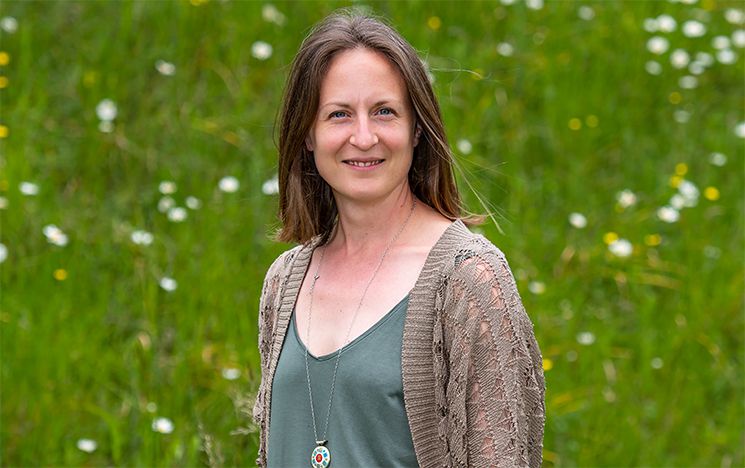 I get real enjoyment out of my students' research because I can convey to them why I'm so excited about it and why it's so important."

dr ellie rotheray


Lecturer in Evolution, Behaviour and Environment

'I did my PhD in Scotland on hoverfly species. I discovered that a very rare species – the pine hoverfly – was particularly attracted to pools created in bored-out tree stumps. It's not everyone's cup of tea, messing around in maggot-filled pools of rotting goo, but it's something I'm really passionate about.
I'm now involved in citizen science projects, such as Hoverfly Lagoons, to get people interested in creating similar habitats in their own gardens. You don't have to be a scientist to do something valuable for the environment, and it encourages people to look at their own outside areas differently, maybe using fewer chemicals and mowing their lawns less regularly.
I believe that passion for my subject makes me a better teacher. I teach conservation science on the Global Biodiversity Conservation MSc, and a large part of the course is the students' own research project, under my guidance and support. I get real enjoyment out of my students' research because I can convey to them why I'm so excited about it and why it's so important.
Another thing I love about teaching at Masters level is that the students come from a range of academic backgrounds and experiences, which offers valuable opportunities for peer learning.
When I first moved to Sussex, I couldn't believe the biodiversity and the amazing climate, surrounded by the South Downs, right by the sea and the beautiful coastline.
My Department is working with the sustainability team to help manage the campus environment and promote wildlife. We're in a great position to establish ourselves as a biodiverse campus.
Sussex is a really good choice if you're interested in insects, and biodiversity in general. Amazing organisations, such as Kew and Wakehurst, are keen to work with us and you can tailor your degree to your own interests. This, coupled with our campus location, means that we have an excellent reputation for students going on to a variety of conservation-linked careers.'
You might also be interested in: