Key information
Duration:

10 months full time, 20 months part time

Start date:

September 2022

Apply by:

1 August 2022 (international), 1 September 2022 (UK)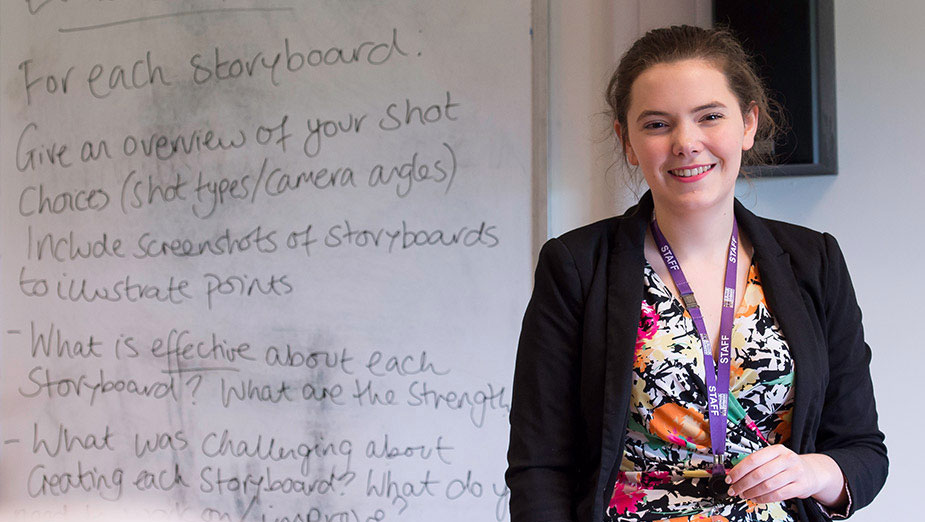 This course prepares you to start your career as a new teacher and be successful. You'll learn to teach in schools in East or West Sussex, Brighton & Hove, Surrey, Hampshire or Kent.
We will develop your skills as a reflective practitioner. We use an innovative range of assessment modes that enable you to succeed. School-led teacher education is run by experienced mentors and professional tutors. You'll be supported by University tutors throughout the year.
We have an excellent record of graduate employment. Our employability records surpass national benchmarks.
We'll make all reasonable efforts to provide the course as set out here. For the school-experience component of the PGCE, we'll aim to find you a placement within 50 miles of the University or your home. If we can't secure enough placements, we may have to withdraw an offer of a place on the course.
We'll make all reasonable efforts to provide you with the courses, services and facilities described in this prospectus. However, we may need to make changes due to significant disruption, for example in response to COVID-19.
Teacher training at Sussex – Michael's story
Entry requirements
Degree requirements

You should normally have a lower second-class (2.2) undergraduate honours degree or above.

Subject-specific requirements

You will need:

a strong knowledge and understanding of Chemistry, and a sound awareness of how the subject is currently taught within Secondary state schools;
an undergraduate degree in Science or Technology, with a background in a Chemistry discipline. Other degrees may be considered if a Subject Knowledge Enhancement (SKE) course is undertaken before starting the teacher training course. Your qualification must be from an approved Higher Education institution or validating body;
GCSE English and Mathematics at grade C (or equivalent). You must provide evidence of these qualifications at interview.
Please select your country from the list.
English language requirements
IELTS (Academic)
Advanced level (7.0 overall, including at least 6.5 in each component).
Check your IELTS qualification meets all of our language requirements and find out more about IELTS
Alternative English language qualifications
Proficiency tests
English language qualifications
AS/A-level (GCE)
Grade C or above in English Language.
Hong Kong Advanced Level Examination (HKALE)/ AS or A Level: grade C or above in Use of English.
GCE O-level
Grade C or above in English.
Brunei/Cambridge GCE O-level in English: grades 1-6.
Singapore/Cambridge GCE O-level in English: grades 1-6.
GCSE or IGCSE
Grade C or above in English as a First Language (Grade 4 or above in GCSE from 2017).
Grade B or above in English as a Second Language.
Ghana Senior Secondary School Certificate
If awarded before 1993: grades 1-6 in English language.
If awarded between 1993 and 2005: grades A-D in English language
Hong Kong Diploma of Secondary Education (HKDSE)
Level 5, including at least 4 in each component in English Language.
Indian School Certificate (Standard XII)
The Indian School Certificate is accepted at the grades below when awarded by the following examination boards:
Central Board of Secondary Education (CBSE) – English Core only: 80%
Council for Indian School Certificate Examinations (CISCE) - English: 80%
International Baccalaureate Diploma (IB)
English A or English B at grade 5 or above.
Kenya Certificate of Secondary Education
Grades A - C in English language
Malaysian Certificate of Education (SPM) 1119/GCE O-level
If taken before the end of 2008: grades 1-6 in English Language.
If taken from 2009 onwards: grade C or above in English Language.
The qualification must be jointly awarded by the University of Cambridge Local Examinations Syndicate (UCLES).
West African Senior School Certificate
Grades A1-C6 (1-6) in English language when awarded by the West African Examinations Council (WAEC) or the National Examinations Council (NECO).
Country exceptions
Select to see the list of exempt English-speaking countries
If you are a national of one of the countries below, or if you have recently completed a qualification equivalent to a UK Bachelors degree or higher in one of these countries, you will normally meet our English requirement. Note that qualifications obtained by distance learning or awarded by studying outside these countries cannot be accepted for English language purposes.
You will normally be expected to have completed the qualification within two years before starting your course at Sussex. If the qualification was obtained earlier than this, we would expect you to be able to demonstrate that you have maintained a good level of English, for example by living in an English-speaking country or working in an occupation that required you to use English regularly and to a high level.
Please note that this list is determined by the UK's Home Office, not by the University of Sussex.
List of exempt countries:
Antigua and Barbuda
Australia
Bahamas
Barbados
Belize
Canada**
Dominica
Grenada
Guyana
Ireland
Jamaica
New Zealand
St Kitts and Nevis
St Lucia
St Vincent and the Grenadines
Trinidad and Tobago
United Kingdom
USA
** Canada: you must be a national of Canada; other nationals not on this list who have a degree from a Canadian institution will not normally be exempt from needing to provide evidence of English.
English language support
If you don't meet the English language requirements for your degree, you may be able to take a pre-sessional course
Visas and immigration
Find out how to apply for a student visa
Admissions information for applicants
Disclosure and Barring Service Enhanced check

Yes. All candidates offered a place on the course will be required to satisfactorily complete an Enhanced Disclosure and Barring Service (DBS) check, including a check of all cautions and warnings as well as convictions, before their place on the course is confirmed. International students will additionally be required to obtain a recent criminal record certificate from their home country. A list of admissible certificates can be found on the UK Government website: Criminal records checks for overseas applicants.

How to apply

You must apply through GOV.UK Postgraduate Teacher Training.

You must provide a written reference on your application form. If you finished your studies in the last five years, your principal referee should be a tutor or lecturer who can comment on your academic achievements and your personal qualities.

If you finished your studies more than five years ago, your principal referee should be a responsible person, such as your employer.

No candidate will be offered a place without being interviewed. We are unable to reimburse travel and other expenses incurred when attending an interview.

Interviews by video platform or at the University
Yes
Mental and physical fitness to teach assessment

Yes. All trainees must be screened for mental and physical fitness to teach by the Occupational Health Department at the University. If you don't receive a Government training bursary or scholarship, the University will pay the costs of these checks directly on your behalf.

Personal statement

Yes. You must submit a personal statement as part of your application.

Find out how to write a personal statement
If your qualifications aren't listed or you have a question about entry requirements, contact us
For details on any additional costs, check out the Fees and scholarships section.
Application deadlines
1 August 2022 (international), 1 September 2022 (UK)
Modules
These modules are running in the academic year 2021/22. We also plan to offer them in future academic years. However, we are constantly looking to improve and enhance our courses. There may be changes to modules in response to student demand or feedback, changes to staff expertise or updates to our curriculum. We may also need to make changes in response to COVID-19. We'll make sure to let our applicants know of material changes to modules at the earliest opportunity.
It may not be possible to take some module combinations due to timetabling constraints. The structure of some courses means that the modules you choose first may determine whether later modules are core or optional. This means that your core modules or options may differ from what's shown below.
Core modules
Core modules are taken by all students on the course. They give you a solid grounding in your chosen subject and prepare you to explore the topics that interest you most.
Autumn and spring teaching
Spring teaching
Please note
Certificate and Diploma programs at the University of Sussex are not eligible for USA federal Direct Loans. Find out more about American Student Loans and Federal Student Aid
Fees and scholarships
How much does it cost?
Fees
Home students:

£9,250 per year for full-time students

Channel Islands and Isle of Man students:

£9,250 per year for full-time students

International students:

£15,475 per year for full-time students
Note that your fees, once they're set, may be subject to an increase on an annual basis. Find details on our tuition fees page
If you're a self-funded international student, you're required to pay a tuition fee deposit. Find out more about Masters tuition fee deposits
Additional costs
Note about additional costs
Please note that all costs are best estimates based on current market values. Activities may be subject to unavoidable change in response to Government advice. We'll let you know at the earliest opportunity. We review estimates every year and they may vary with inflation. Find out tips for budgeting as a student here.
DBS check and health assessment
When you register at Sussex, you're charged fees for mandatory Disclosure and Barring Service (DBS) and health assessments. If you get a bursary, you pay for your DBS, it costs around £40. You also pay for your health assessment which costs between £6 to £90 though this may vary if, for example, clinical supervision is required. If you don't get a bursary, DBS and health assessments are subsidised.
Travel to and from placements
This course has mandatory placements. If you receive a bursary for your studies, you pay for some or all of your travel. Reasonable travel costs are subsidised for some students without access to bursaries.
Criminal record certificate
International students will be required to obtain a recent criminal record certificate from their home country. A list of admissible certificates can be found on the UK Government website: Criminal records checks for overseas applicants
Living costs
Find out typical living costs for studying at Sussex
Find out about our terms and conditions
How can I fund my course?
Scholarships
Our goal is to ensure that every student who wants to study with us is able to regardless of financial barriers, so that we continue to attract talented and unique people.
Working while you study
Our Careers and Employability Centre can help you find part-time work while you study. Find out more about career development and part-time work
Careers
On graduation, you'll have the skills and expertise to successfully start as a new teacher. We offer a support package to newly qualified teachers during their first year of teaching.
In addition, successful candidates can transfer up to 90 Masters-level credits on to the MA in Education.
Return to top of page