Teacher training events
Meet us online or in person and find out how to become a teacher.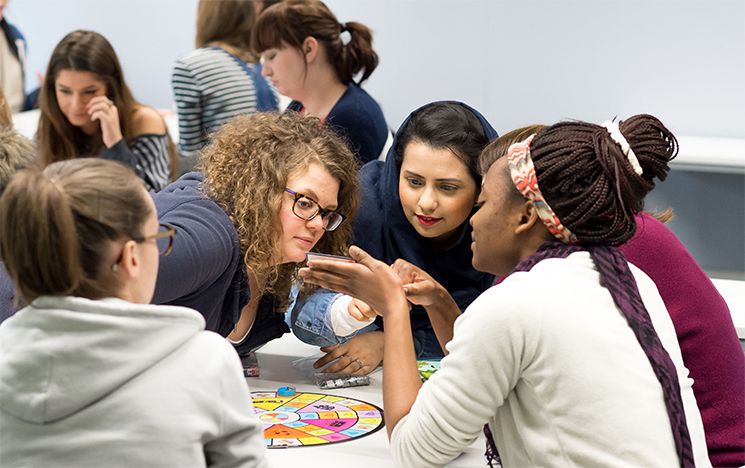 Helping you to get into teaching
We've been delivering Initital Teacher Education (ITE) courses for over 50 years. Through our established partnerships you'll get Qualified Teacher Status (QTS) on our courses, as you develop your teaching career and make a difference to the young people you'll teach.
Sign up to one of our events to find out more about teacher training at Sussex.
On our PGCEs you can take your teacher training at one of our partnership schools across the South East England. You'll go on two placements throughout the year, giving you practical experience in the classroom. We also offer a School Choice PGCE, where you can apply directly to the school you want to teach in.
You can choose to train as a Primary or a Secondary teacher, with a wide range of subject specialisms available.
Depending on your subject and qualifications, you could be eligible to receive a tax free bursary or a salary while you train.
Come and meet us
If you're thinking of getting into teaching, come and talk to us to find out how we can support you on your teaching journey.
We run a number of events throughout the year, both online and in-person. You'll hear from our teaching experts and subject tutors. You'll also have the opportunity to ask any questions you have about how to gain teacher qualification, including:
How does teacher training at Sussex work?
What degree do I need to become a teacher?
Can I train to teach part-time?
Can I teach, train and earn a salary?
Can I study a PGCE with QTS if I'm an international student?
Teacher training events
See the teacher training events we're running, as well as events from other organisations like the Department for Education.
Wednesday 31 January 2024

Get details about teacher training options and answers to questions you have – online from 6pm until 7pm.

Saturday 2 March
2024

Discover a range of subject talks, including our PGCEs, and explore our campus while you're here.
---
You may also be interested in