About the Sussex Sustainability Research Programme
The Sussex Sustainability Research Programme delivers science to help achieve the United Nation's Sustainable Development Goals.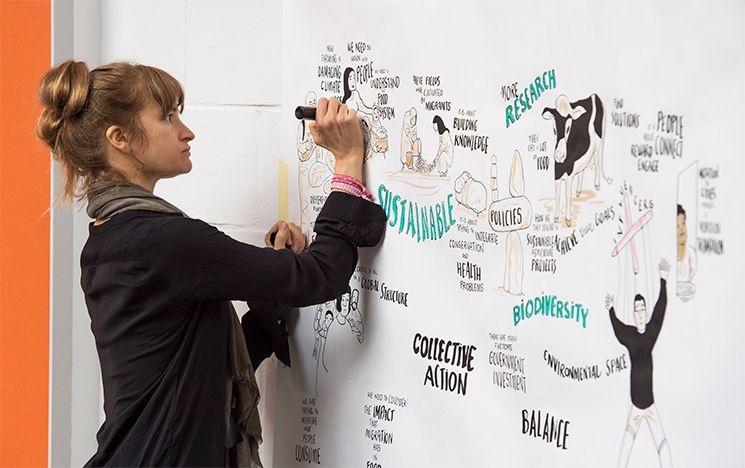 Our mission
The UN Sustainable Development Goals (SDGs) provide an extraordinary opportunity for the planet and humanity. If met, these goals will address the grand challenges of our time – including ending poverty and hunger, providing education for all, protecting and conserving our environments, and combating climate change.
Achieving the SDGs will require commitment across all sectors, and the goals will influence how all institutions invest their resources. Research has a vital role to play in providing stakeholders and policymakers with the knowledge to make the SDGs happen.
Established in 2016, the Sussex Sustainability Research Programme (SSRP) is a partnership between the University of Sussex and the Institute of Development Studies (IDS). Consistently ranked first in the world for development studies in the QS World University Rankings, the SSRP builds on this institutional world-leading excellence.
The mission of SSRP is to be a hub for delivering research to international, national and local stakeholders to enable efficient responses to achieving the SDGs. SSRP research specifically focuses on solutions to avoid trade-offs among the goals, and explores synergies that allow multiple SDGs to be accomplished at the same time. To date, SSRP has financed 48 and co-sponsored 9 interdisciplinary research projects that address interactions among the SDGs, which has led to an additional 42 activities and projects.
Achieving the Sustainable Development Goals will require unprecedented global partnerships between government, the private sector, civil society, and the research community. SSRP helps to mobilise the research community to do its vital part.
Core themes
SSRP research projects are clustered into five core themes:
Collaboration
SSRP is an interdisciplinary community of sustainability experts across the Institute of Development Studies (IDS) and University of Sussex, including:
SSRP and our researchers are also connected with diverse institutions in low- and middle-income countries around the world. Nearly all of our projects involve new or ongoing partnerships and external collaborations which support and enable our research community in carrying out excellent research with impact.