About the Sussex Sustainability Research Programme
The Sussex Sustainability Research Programme delivers science to help achieve the United Nation's Sustainable Development Goals.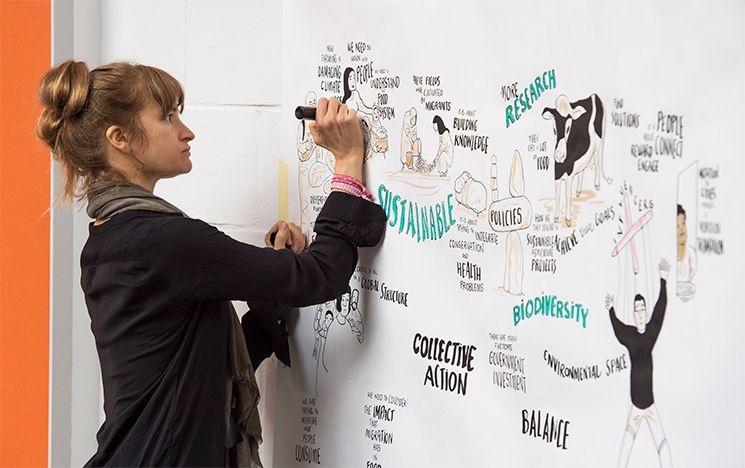 Centre of Excellence
The Sussex Sustainability Research (SSRP) is delighted to have been recognised and successfully awarded the prestigious status of a 'Centre of Excellence' since July 2023. Defined as one of the University's pillars of research strength this new designation is an acknowledgement of the commitment, collaboration and belief of a passionate and diverse community of dedicated academics, researchers, activists, students and professional services colleagues from across the Institute of Development Studies and all Schools at the University of Sussex. It is through the ongoing enhancement of both institutions' positive and inclusive research culture and environment that the SSRP Community achieved internationally-leading research and knowledge exchange activities to support progress towards the Sustainable Development Goals.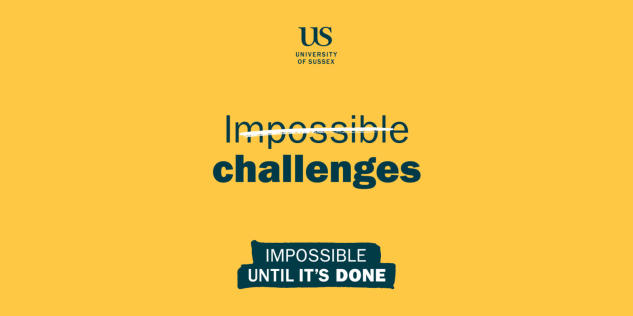 We would like to take this opportunity to thank and celebrate those with whom we share our vision for a more just and sustainable future both for people and planet, and recognise the ongoing contributions of our local, national, and international partnerships. We look forward to working with the other Centres of Excellence in continuing to make real change in the world and to support Research with Impact at Sussex."

JOE ALCAMO, JOHN THOMPSON & KATIE HISCOCK


SSRP Directorate
As a newly formed Centre of Excellence, SSRP will continue to:
be exemplars of best practice in creating and sustaining a positive and inclusive research culture and environment in which people can flourish;
provide a collaborative and supportive environment that nurtures high quality, impactful research and knowledge exchange with international visibility;
transcend disciplinary boundaries and share a common vision and an overarching and clearly defined set of research objectives;
act as a hub for a critical mass of researchers and students, ensuring a dynamic, sustainable research base and an active knowledge sharing platform.
SSRP invites you to join their mission as they continue to catalyse interdisciplinary research and deliver science for the global sustainability goals for humanity and the environment.
Our mission
The UN Sustainable Development Goals (SDGs) provide an extraordinary opportunity for the planet and humanity. If met, these goals will address the grand challenges of our time – including ending poverty and hunger, providing education for all, protecting and conserving our environments, and combating climate change.
Achieving the SDGs will require commitment across all sectors, and the goals will influence how all institutions invest their resources. Research has a vital role to play in providing stakeholders and policymakers with the knowledge to make the SDGs happen.
Established in 2016, the Sussex Sustainability Research Programme (SSRP) is a partnership between the University of Sussex and the Institute of Development Studies (IDS). Consistently ranked first in the world for development studies in the QS World University Rankings, the SSRP builds on this institutional world-leading excellence.
The mission of SSRP is to be a hub for delivering research to international, national and local stakeholders to enable efficient responses to achieving the SDGs. SSRP research specifically focuses on solutions to avoid trade-offs among the goals, and explores synergies that allow multiple SDGs to be accomplished at the same time. To date, SSRP has financed 53 and co-sponsored nine interdisciplinary research projects that address interactions among the SDGs, which has led to an additional 55 activities and projects.
Achieving the Sustainable Development Goals will require unprecedented global partnerships between government, the private sector, civil society, and the research community. SSRP helps to mobilise the research community to do its vital part.
Core themes
SSRP research projects are clustered into five core themes:
Collaboration
SSRP is an interdisciplinary community of sustainability experts across the Institute of Development Studies (IDS) and University of Sussex, including:
SSRP and our researchers are also connected with diverse institutions in low- and middle-income countries around the world. Nearly all of our projects involve new or ongoing partnerships and external collaborations which support and enable our research community in carrying out excellent research with impact.