Summer School: Education
Browse our Education modules below, and if you're unsure what to study this summer, follow our top tips for how to choose a module.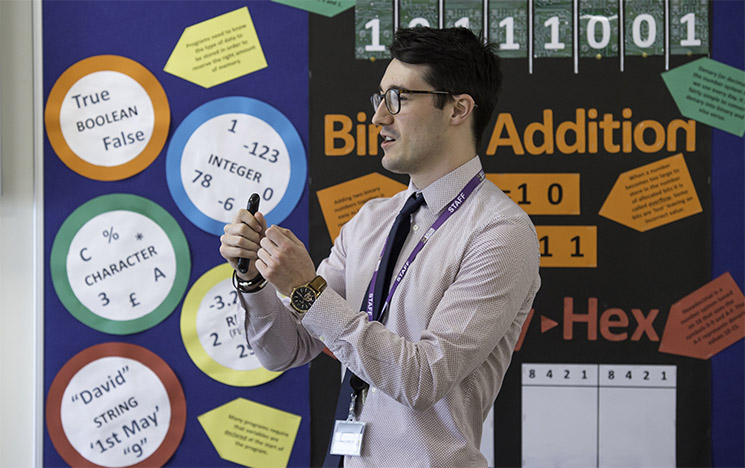 Browse our modules
You can see our full list of education modules below.
Session One
28 June - 16 July 2021
Exploring Issues in Personal Social and Health Education for Young People

Module code: IS437

The module will explore theoretical and practical issues associated with children and young people's development and their personal, social and health education (PSHE). This module, open to all, will provide you with an introduction to international education and development. Some engagement with young education and/or youth counselling is desirable but not essential.

This module will reflect on key concepts in child and youth, such as attachment, transition, identity, risk and resilience. Sessions will include comprehensive training on how to build skills and confidence in participatory facilitation and working with young people as well as exploring social pedagogic theories. This training will support you to have the tools needed to interact and engage with young people in effective workshops.

This is a practical module with interactive group-work and discussion, including the research, design and delivery of workshops as a team. The aim of these workshops is to create a supportive environment – to explore how issues such as mental health and wellbeing, environment and climate are taught, as well as essential training around safeguarding and boundaries; combining academic learning with practical application.

Throughout this module, you will understand and discuss individual experiences and cultures and develop your own confidence to successfully and meaningfully engage with young people. You will develop the ability to critically reflect and communicate complex ideas, and to construct informed position and arguments, and present those using appropriate academic conventions.

This module provides an opportunity to think about how we educate and support young people and what we choose to educate them about. It is a practical, hands-on module with interactive group-work and discussion and may include a visit to local schools.

Learning outcomes:

Understand, discuss and critically reflect on individual experiences of childhood and youth which have informed or challenged their own opinions, including education, family life, mental health, food and body image, sexuality or gender
Apply theoretical knowledge and understanding of childhood, youth and family from a number of interdisciplinary perspectives, such as educational, psychological, sociological and cultural studies
Demonstrate knowledge and understanding, skills and confidence to successfully and meaningfully engage in training workshops
Develop the ability to communicate complex ideas, to construct informed positions and arguments and present them using appropriate academic conventions.

Teaching method: Workshops
Assessment: 100% portfolio
Contact hours: 45 hours
Credits: 15 Sussex Credits
Not sure how to choose?
Follow our top tips for choosing your modules. You can also find out about our teaching structure, assessment process and how your credits transfer back to your home institution.

Find out more.
The University of Sussex reserves the right to cancel modules due to staff availability, student demand, minimum enrolment, or updates to our curriculum. We'll make sure to let our applicants know of such changes to modules at the earliest opportunity.
10thin the UK for Education*

Expertacademics who are advising governments nationally and internationally

50years of working with local primary and secondary schools

1stcity in England for student happiness**
Which school will I study in?
You'll study in the Department of Education which is part of the School of Education and Social Work.

You'll learn from academic staff some of whom have expertise in international education and development.

Find out more.
Our education research
Staff at Sussex are helping to influence how teachers train children to read and transforming policy and teaching practice.

Our research influences the way we teach, and you learn from academics at the forefront of their fields.

Find out more.
Contact us
If you are studying at Sussex for a summer and have questions, email summer@sussex.ac.uk.
*The Times and Sunday Times Good University Guide 2021 **(Our campus is nine minutes by train from Brighton & Hove) survey by accommodation providers Student Living by Sodexo. Rankings based on full undergraduate degree at Sussex.
---
You might also be interested in: