Summer School: Business and Management
Spend your summer at our EQUIS and AMBA accredited Business School. If you're unsure what to study this summer, follow our top tips for how to choose a module.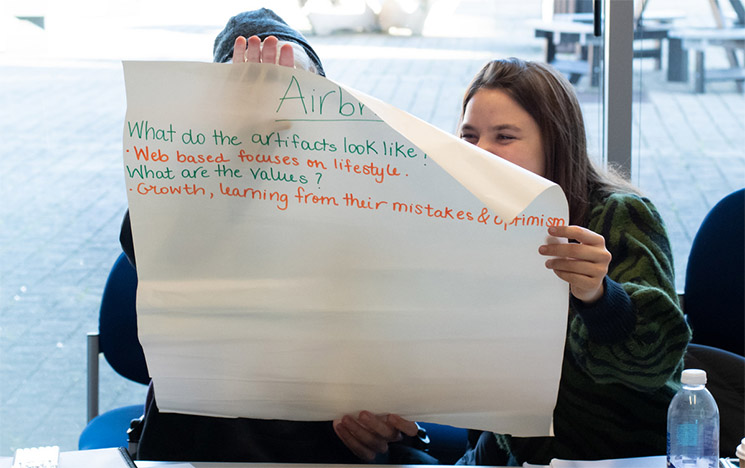 Browse our modules
You can see our Business module below.
Session One
26 June - 14 July 2023
Principles of Business and Management

Module code: IS432

This module introduces you to relevant concepts to provide an understanding of the business environment. This module is suited for all, you will only require an interest in understanding business environments and the issues effecting contemporary business. This module sets the scene and provides a platform for future study as well as helping you to appreciate the interconnected nature of business organisations, the environment in which they operate, and the people involved.

Through collaborative team-based activities, you will show an ability to engage in a critical discussion of issues effecting contemporary business and analyse a selected organisation's approach to a selected managerial process. Topics and concepts may include - organisational structure, management theory, human resource management, corporate social responsibility, sustainability, the culture, and ethics of business organisations.

The module will help you contextualise the study of organisations and should give you the capability to analyse organisation and management issues in contemporary setting. You will also work collaboratively in team-based activities providing networking opportunities throughout the module. This module may include an in-class business simulations, where you will start, run and then evaluate the success of your organisation. You will also have the option to sit the Sulitest sustainability base line test to raise awareness of the United Nations Sustainable Development Goals (SDGs).

The University of Sussex Business School has AACSB and EQUIS accreditation - the most comprehensive institutional accreditation system for business and management schools in terms of governance, programmes, students, faculty, research, internationalisation, ethics, responsibility, and sustainability, as well as engagement with the world of practice.

The Business School is 15th in the UK for Business and Economics (The Times Higher Education World University Rankings 2023) and 1st in the UK for annual research income (Chartered Association of Business Schools 2020/21)

Learning outcomes:

Display understanding of a range of reliable and relevant concepts underlying the study of contemporary business and management
Show an ability to engage in a critical discussion of issues affecting contemporary business
Analyse a selected organisation's approach to a selected managerial process
Evaluate the success of a selected organisation's performance in its undertaking of a selected managerial process.

Teaching method: Workshops
Assessment: 50% presentation, 40% essay, 10% observation
Contact hours: 42 hours
Credits: 15 Sussex Credits
Level: 4
The University of Sussex reserves the right to cancel modules due to staff availability, student demand, minimum enrolment, or updates to our curriculum. We'll make sure to let our applicants know of such changes to modules at the earliest opportunity.
---
---
You might also be interested in: