Summer School: Politics
Browse our Politics modules below. If you're unsure what to study this summer, follow our top tips for how to choose a module.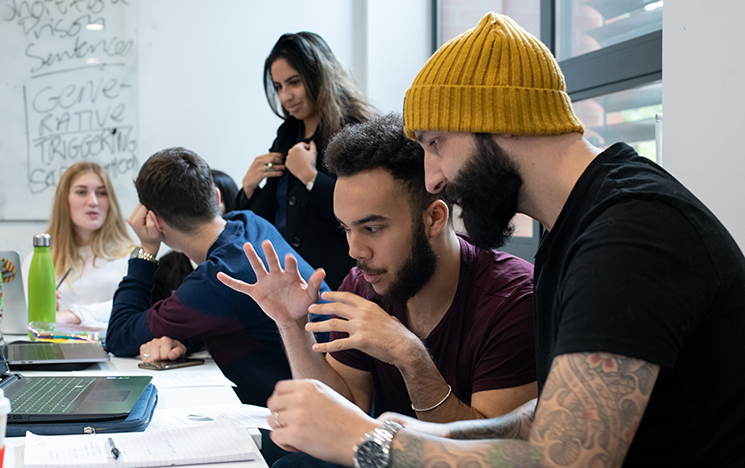 Browse our modules
The modules outlined below were offered for Summer School 2022 and are indicative of the type of modules that may be offered for 2023. Register your interest and we will be in touch once we have confirmed which modules will run next summer.
Session One
27 June - 15 July 2022
The Politics of Pandemics


Module code: IS443

Unfortunately this module is not running for the 2022 Undergraduate Summer School. Check back here for details of the 2023 Undergraduate Summer School Programme later in the year.

This module will interrogate the global political questions that our international lived, shared experience of the Coronavirus pandemic has brought to light. These questions intersect across the three disciplines which comprise modern academic Politics: Political Science; Empirical Politics; and Political Theory. Students will thus engage with and answer some of these questions, utilising academic political methods of interpreting statistical analysis, applying abstract and descriptive concepts, analysing the empirical political world, and forming, substantiating and justifying arguments through debate, and writing.

Topics students can expect to analyse and evaluate include the quantification and interpretation of Coronavirus data. This will be used to identify and justify significant global trends, as well as understand how statistics can be manipulated in the political sphere. Other topics include political corruption, the rise of anti-politics, the comparison of covid public policy, and how the pandemic has affected migration patterns. On top of this, the application of abstract concepts of obligation and why we should obey the law will be addressed; as well as the extent to which the pandemic has affected the credibility of existing theoretical notions of liberty, equality, and democracy.

Inspired by the research interests and pursuits of academics from the nationally renowned Law Politics and Sociology School at Sussex University, the module immerses itself with cutting edge political research, and modern methodological approaches. On top of informative lectures and discussion-based seminars, the interactive workshops will make use of the state-of-the-art archive centre based on Sussex campus, 'The Keep', to evaluate data regarding the lived experience of coronavirus via the National Observation Archive. Students will also carry out political scientific data analysis using the renowned political statistics and data program, SPSS. Also, students can expect to reconstruct and simulate parliamentary and international governmental debates on real world political issues, shedding light upon the processes and challenges involved in finding solutions for the seminal political issues of our time. This module will appeal to students with an interest in Politics, Sociology and other Social Scientific fields. A previous understanding of or experience with academic Politics is not required in order to study this module.

Learning outcomes:

Analyse and interpret statistical data using political scientific methods, and identify trends and conclusions
Analyse and evaluate descriptive and abstract political concepts, and apply these to modern political issues surrounding the global political response to the Covid-19 pandemic
Show awareness of the interconnectedness between practical and theoretical political issues, and how these intertwine in the study of corruption, abstract concepts of liberty, equality and democracy, anti-politics, public policy, and questions surrounding migration
Develop the skills to discuss and debate critical viewpoints, and write argumentative, evaluative essays about the legacy of the pandemic for the global political order.

Teaching method: Lectures, seminars and workshops
Assessment: 25% group presentation, 75% essay
Contact hours: 40 hours
Credits: 15 Sussex Credits
Level: 5
Session Two
18 July – 5 August 2022
A Post-Liberal World

Module code: IS444

Unfortunately this module is not running for the 2022 Undergraduate Summer School. Check back here for details of the 2023 Undergraduate Summer School Programme later in the year.

In the 21st century, the challenges facing liberal democracies are unique and wide-ranging. The challenges to the liberal world are thought no longer to be external, much like the challenges to liberal democratic states from Fascist and Communist ideologies in the previous century. Rather, there are reasons to explore the possibility that the very "achievements" of Liberalism, for example, the freedoms individuals now enjoy as a result of living within liberal democratic societies, have mutated. This means that the way these freedoms have been expressed, or the justifications of these freedoms and government attitudes associated with them are no longer relevant in the modern era. Subsequently, it could be that liberal values and norms pertaining to political authority, and the justification of individual freedoms, have overrun their social purpose. This may threaten to undermine the legitimacy of liberal societies themselves. If this is true, then the case for moving towards a post-liberal world, or indeed, the reality that we already on this trajectory or at the end of it, is strengthened.

In this module, students will interrogate these issues from the perspective of Political Theory, and examine the extent to which we are moving to a post-liberal world. Primarily, the module will explore whether the claim that we are moving towards a post-liberal world is true. Encompassed within this interrogation, students will look at real world political problems and trends that make this trajectory possible, as well as what form a post-liberal world might take, and whether this is desirable. Students will be encouraged to argue critically as to whether a post-liberal world is desirable or not, and explore the ways through which this might be prevented. This will culminate in a critical analysis of the ways in which liberal theory could be re-imagined or justified to respond to modern world issues.

On top of informative lectures, the chief way in which these themes will be addressed is through close readings, and eleven two-hour, discussion-based seminars. These will critique and evaluate modern concepts in Political Theory, and draw upon cutting-edge research in the discipline. Through these seminars, the question of whether we are heading towards or existing within a post-liberal world will be consistently referred to, and critically evaluated. This module should appeal to any student with an interest in Politics, Political Theory, or those with an interest in the Social Sciences more generally. A previous understanding or experience of the themes this module addresses is not required to select this module.

Learning outcomes:

Analyse, understand and evaluate the modern commitments and critics of liberal theory, and how the doctrine has been shaped and adapted throughout history
Understand the different methodological practises of Political Theory, and to show an awareness of the strengths and weaknesses of these in relation to real-world challenges facing liberal societies
Critically evaluate the concept of a 'post-liberal world', paying attention to what this pertains to, whether global politics is moving towards one, and whether this should be embraced or guarded against
Develop sophisticated and critical arguments, and communicate these through debate, group discussion and in written expression.

Teaching method: Lectures, seminars and tutorials
Assessment: 100% essay
Contact hours: 40 hours
Credits: 15 Sussex Credits
Level: 5
The University of Sussex reserves the right to cancel modules due to staff availability, student demand, minimum enrolment, or updates to our curriculum. We'll make sure to let our applicants know of such changes to modules at the earliest opportunity.
---
You might also be interested in: