Summer School: Global Studies
This Summer, study at the home of the Institute of Development Studies – the best department for Development Studies in the world*. Discover our Global Studies Summer School module below.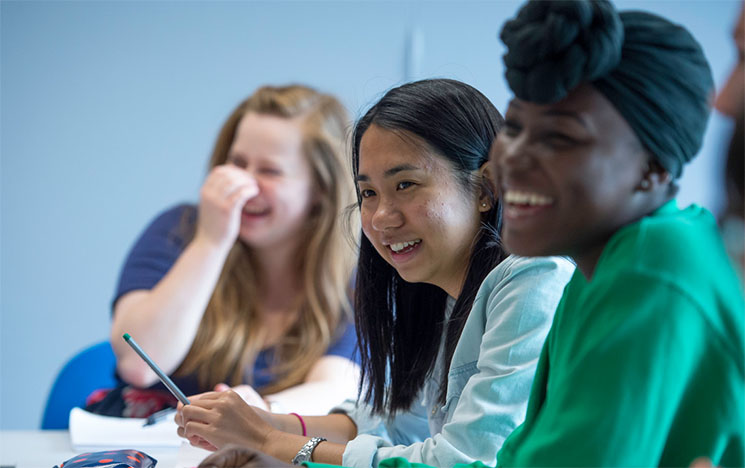 Browse our modules
You can see our full list of global studies modules below.
Session One
28 June - 16 July 2021
Global Development Challenges

Module code: IS416

This module is designed to teach you about the different dimensions of key global development challenges and possible solutions. You will learn how problems are defined, measured and recorded, looking at international development processes to understand how responses are determined across scale, from the global to the local.

Experts in the field will present interactive lectures and workshops on each challenge and corresponding innovations. Challenges examined may include: Poverty and Inequality, Climate & Environment, Migration & Refugee and Global Health Challenges.

You will work in groups to develop an in-depth understanding of specific countries' responses to the development challenges. In these groups, you will draw on multi-media resources and your own creativity to explore: (1) how responses are developed and by whom; (2) how they are financed and communicated; (3) how support is mobilised; and, (4) different ways to measure their success or failure.

This module is solution-focused – in your groups you will be asked to reflect on how you would address the challenge and work creatively to identify innovative responses. You will have the opportunity to present this work at the end the module in a conference. You will also be asked to demonstrate critical reflection on the politics and processes that respond to development challenges. To do this, you will be guided to read academic and policy literature, and reflect and engage with this in your own writing.

This module is ideal for those with a Geography, Politics, Anthropology, Social Science, International Relations or Law background – or indeed anyone with an interest in social sciences and a passion for key issues facing our world today.

Learning outcomes:

Develop a critical understanding of key development challenges
Demonstrate a capacity to critically reflect on the politics and processes that underpin responses to development challenges
Engage effectively and creatively in collaborative activities with others to achieve common goals that reflect the potential needs of future employers
Demonstrate good writing skills that showcase the student's ability to be reflexive and to engage with academic and policy literature.

Teaching method: Lectures and workshops
Assessment: 80% essay, 20% group presentation
Contact hours: 40 hours
Credits: 15 Sussex Credits
Not sure how to choose?
Follow our top tips for choosing your modules. You can also find out about our teaching structure, assessment process and how your credits transfer back to your home institution.

Find out more.
The University of Sussex reserves the right to cancel modules due to staff availability, student demand, minimum enrolment, or updates to our curriculum. We'll make sure to let our applicants know of such changes to modules at the earliest opportunity.
1stin the world for Development Studies*

5ththe UK for Anthropology**

1stcity in England for student happiness***

Expertteaching – our academics are making a difference to global communities
Which school will I study in?
You'll study in the International Development department, which is part of the School of Global Studies.

We are the world's highest ranked university for the study of Development Studies.*

Find out more.
Our Development research
Our staff focus on understanding processes of social exclusion, marginalisation and inequality. We are engaging with initiatives for social justice and activist movements in the UK and abroad. Our academics are pushing the boundaries of development thinking.
Our research influences the way we teach, and you learn from academics at the forefront of their fields.

Find out more.
Contact us
If you are studying at Sussex for a summer and have questions, email summer@sussex.ac.uk.
*QS World University Rankings by Subject 2020. **QS World University Rankings by Subject 2020.***(Our campus is nine minutes by train from Brighton & Hove) survey by accommodation providers Student Living by Sodexo. Rankings based on full undergraduate degree at Sussex.
---
You might also be interested in: