News
Greater flexibility should continue beyond Covid for children with SEND
By: Neil Vowles
Last updated: Tuesday, 23 March 2021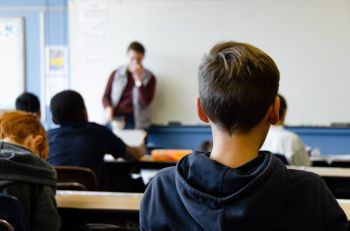 Children with SEND should be given the opportunity to continue with a more flexible approach to primary and secondary education even after all pandemic precautions and restrictions are lifted, University of Sussex education experts are advising.
Some pupils with SEND have thrived in a home schooling environment away from the pressures of school and should be allowed to continue with a more flexible approach to schooling throughout the rest of their time in formal education, recommend Dr Jacqui Shepherd and Dr Christina Hancock based on the findings of a survey of hundreds of parents of children with SEND.
Half of parents responding to the recent survey said their children with SEND had less anxiety and less stress in lockdown education conditions compared to their pre-pandemic routine while one in five said their child was learning more at home than when they had previously been at school.
The University of Sussex study reveals how some parents felt their children with SEND had increased motivation, made better academic progress, experienced reduced fear and sensory overload and learnt in a more personalised way in lessons away from the school environment. Some parents expressed serious concern about whether their children could ever cope with a return to pre-lockdown schooling.
Parents detailed in the survey how lockdown had helped remove some of the more stressful aspects of schooling from the daily routine of children with SEND such as large classes, social interactions, excessive noise and bullies. Anxiety about a return to the social challenges of schools was greater for pupils in mainstream education rather than specialist provision.
Parents told the University of Sussex academics that greater flexibility around schooling during lockdown had benefitted their children by allowing them to work from home at times of high anxiety or to leave school early if they become emotionally overwhelmed.
Dr Jacqui Shepherd, Lecturer in Education at the University of Sussex, said: "It is clear from our research findings that the experiences and impact of educating children with SEND during lockdown have been extremely broad and diverging.
"Despite significant improvements in home learning during lockdown three, the provision has not worked well for many children with SEND during the past 12 months. However, for many other children, lockdown has led to more positive learning experiences away from the stress and anxiety they typically endure in a school environment.
"There is an opportunity, post-Covid, to create a more flexible and individually responsive school system - for all children and not just for those with SEND.
"This could move away from fixed notions of the parameters of a school day or learning only taking place in the classroom and could draw on the positives of online learning and the newly enhanced technology skills of teachers.
"Flexibility is the key. A simple return to the status quo would do an incredible disservice for the generation of pupils who have had to adapt to the difficult circumstances created by the Covid pandemic."
Dr Shepherd and Dr Hancock are also recommending that the increased focus on social, emotional and mental health within schools in response to the pandemic is maintained in the long-term. Parent carers reported to the survey that schools showed a greater focus on pupil emotional wellbeing on the return to school last September which was welcomed.
In their newly published report, Dr Shepherd and Dr Hancock recommend steps are taken to improve the understanding of children with SEND's anxiety in school and how the school environment, processes, community, interactions and teaching can flex and adapt to change this.
Among nine key recommendations in the report, the University of Sussex academics also call for the development of more explicit teaching around social communication and interaction. The experts argue more attention to scaffolding peer relationships in school would benefit all children but would especially support those who experience challenges in social interaction, such as some children with SEND.
Key findings from the survey include:
Just over half of parent/carers of children with SEND described home-learning during lockdown three as a positive experience while nearly three in ten rated it negatively.
Parents of children without an EHCP reported a slightly more negative experience.
Parents reported improvements in home learning experience in lockdown three with:
• 69% of parent carers rating school/colleges' organisation of home learning as better
• 64% of parent carers rating the amount of 'live' online teaching as better
• 63% of parent carers rating quality of online learning as better.
But there were areas where parent/carers felt the teaching experienced deteriorated compared to the first lockdown including:
• 23% of parent carers felt the amount of academic pressure from school/college had got worse
• 20% of parent carers felt the level of personalisation/differentiation of work had got worse
• 18% of parent carers felt the level of contact with parents was worse
• 14% of parent carers felt that the level of one-to-one contact with teachers had got worse.
Of the key positive outcomes for their child of the whole period of COVID from March 2020 until now, parents said:
• Less anxiety/stress/pressure (50% of parent/carers agreed)
• No pressure for social interaction (49%)
• Enjoyed spending time with parents (47%)
• Being out of school/at home (38%)
• More free time (36%)
• Not having to wear uniform (34%)
• Enjoyed spending time with siblings (23%)
• Flexibility of timetable/ less routine (23%)
• Learned more at home/online/1:1 with parent/carer (21%)
More than half (54%) of parent carers thought their child had fallen more behind than her/his peers who do not have SEND. This was a particular concern for parents of a child in specialist provision.