Key information
Duration:

10 months full time, 20 months part time

Start date:

September 2019

Apply by:

1 August 2019 (International), 1 September 2019 (UK/EU)
This course prepares you to successfully start your career as a new teacher – you'll benefit from our excellent record in employment. You'll learn to teach in schools in East or West Sussex, Brighton & Hove, Surrey, Hampshire or Kent.
School-led teacher education is provided by experienced mentors and professional tutors, and is supported by University tutors throughout the year.
We'll make all reasonable efforts to provide the course as set out here. For the school-experience component of the PGCE, we'll aim to find you a placement within 50 miles of the University or your home. If we can't secure enough placements, we may have to withdraw an offer of a place on the course.
Why choose this course?
We develop our trainees' skills as reflective practitioners using an innovative range of assessment modes that enable individuals to succeed.
We train teachers who demonstrate a strong core philosophy about effective children's learning, and who are critically challenging and questioning.
Our employability records surpass national benchmarks: 100% of Primary trainees have found jobs year-on-year, and 100% have stayed in their roles over the last four years. All Secondary PGCE subjects exceed national expectations.
Entry requirements
Degree requirements

You should normally have a lower second-class (2.2) undergraduate honours degree or above.

Subject-specific requirements

You will need:

a strong knowledge and understanding of Biology, and a sound awareness of how the subject is currently taught within Secondary state schools;
an undergraduate degree in Science or Technology, with a background in a Biological discipline. Other degrees may be considered if a Subject Knowledge Enhancement (SKE) course is undertaken before starting the teacher training course. Your qualification must be from an approved Higher Education institution or validating body;
GCSE English and Mathematics at grade C (or equivalent). You must provide evidence of these qualifications at interview.
Please select your country from the list.
English language requirements
IELTS (Academic)
Higher level (7.0 overall, including at least 6.5 in each component).
Check your IELTS qualification meets all of our entry requirements and find out more about IELTS
Alternative English language qualifications
Proficiency tests
English language qualifications
AS/A-level (GCE)
Grade C or above in English Language.
Hong Kong Advanced Level Examination (HKALE)/ AS or A Level: grade C or above in Use of English.
GCE O-level
Grade C or above in English.
Brunei/Cambridge GCE O-level in English: grades 1-6.
Singapore/Cambridge GCE O-level in English: grades 1-6.
GCSE or IGCSE
Grade C or above in English as a First Language (Grade 4 or above in GCSE from 2017).
Grade B or above in English as a Second Language.
German Abitur
A score of 12 or above in English.
Ghana Senior Secondary School Certificate
If awarded before 1993: grades 1-6 in English language.
If awarded between 1993 and 2005: grades A-D in English language
Hong Kong Diploma of Secondary Education (HKDSE)
Level 5, including at least 4 in each component in English Language.
Indian School Certificate (Standard XII)
The Indian School Certificate is accepted at the grades below when awarded by the following examination boards:
Central Board of Secondary Education (CBSE) – English Core only: 80%
Council for Indian School Certificate Examinations (CISCE) - English: 80%
International Baccalaureate Diploma (IB)
English A or English B at grade 5 or above.
Kenya Certificate of Secondary Education
Grades A - C in English language
Malaysian Certificate of Education (SPM) 1119/GCE O-level
If taken before the end of 2008: grades 1-6 in English Language.
If taken from 2009 onwards: grade C or above in English Language.
The qualification must be jointly awarded by the University of Cambridge Local Examinations Syndicate (UCLES).
West African Senior School Certificate
Grades A1-C6 (1-6) in English language when awarded by the West African Examinations Council (WAEC) or the National Examinations Council (NECO).
Country exceptions
Select to see the list of exempt English-speaking countries
If you are a national of one of the countries below, or if you have recently completed a qualification equivalent to a UK Bachelors degree or higher in one of these countries, you will normally meet our English requirement. Note that qualifications obtained by distance learning or awarded by studying outside these countries cannot be accepted for English language purposes.
You will normally be expected to have completed the qualification within two years before starting your course at Sussex. If the qualification was obtained earlier than this, we would expect you to be able to demonstrate that you have maintained a good level of English, for example by living in an English-speaking country or working in an occupation that required you to use English regularly and to a high level.
Please note that this list is determined by the UK's Home Office, not by the University of Sussex.
List of exempt countries:
Antigua and Barbuda
Australia
Bahamas
Barbados
Belize
Canada**
Dominica
Grenada
Guyana
Ireland
Jamaica
New Zealand
St Kitts and Nevis
St Lucia
St Vincent and the Grenadines
Trinidad and Tobago
United Kingdom
USA
** Canada: you must be a national of Canada; other nationals not on this list who have a degree from a Canadian institution will not normally be exempt from needing to provide evidence of English.
English language support
If you don't meet the English language requirements for your degree, you may be able to take a pre-sessional course
Visas and immigration
Find out how to apply for a student visa
Admissions information for applicants
Disclosure and Barring Service Enhanced check

Yes. All candidates offered a place on the course will be required to satisfactorily complete an Enhanced Disclosure and Barring Service (DBS) check (formerly known as a CRB check), including a check of all cautions and warnings as well as convictions, before their place on the course is confirmed. Note that the University will pay the costs of this check directly on your behalf.

How to apply

You must apply through UCAS Teacher Training.

You must provide a written reference on your application form. If you finished your studies in the last five years, your principal referee should be a tutor or lecturer who can comment on your academic achievements and your personal qualities.

If you finished your studies more than five years ago, your principal referee should be a responsible person, such as your employer.

No candidate will be offered a place without being interviewed. We are unable to reimburse travel and other expenses incurred when attending an interview.

Interviews by Skype or at the University
Yes
Mental and physical fitness to teach assessment

Yes. All trainees must be screened for mental and physical fitness to teach by the Occupational Health Department at the University. Note that the University will pay the costs of these checks directly on your behalf.

Personal statement

Yes. You must submit a personal statement as part of your application.

Find out how to write a personal statement

Professional skills test in numeracy and literacy

You must pass the UK Department for Education professional skills test in numeracy and literacy. Tests can only be taken at test centres in the UK, France, Germany and Spain. Find out more about professional skills tests.

You must provide evidence of these qualifications at interview.
If your qualifications aren't listed or you have a question about entry requirements, contact us
Application deadlines
1 August 2019 (International), 1 September 2019 (UK/EU)
Course details
How will I study?
All teachers are prepared to meet a set of national professional standards, recognised by the award of Qualified Teacher Status (QTS).
In preparation for QTS, teachers prepare critical reflections of achievement, charting progress over the academic year. It includes evidence of lesson observations, engagement with professional development, and self-designed teaching and learning materials.
The main elements of the PGCE course are:
Professional Knowledge for Schools

Curriculum Studies

Professional Practice.
At all stages, assessment is shared between school-based professionals and University tutors.
Modules
Core modules
Core modules are taken by all students on the course. They give you a solid grounding in your chosen subject and prepare you to explore the topics that interest you most.
Please note
Certificate and Diploma programs at the University of Sussex are not eligible for USA federal Direct Loans. Find out more about American Student Loans and Federal Student Aid
Life as a Masters student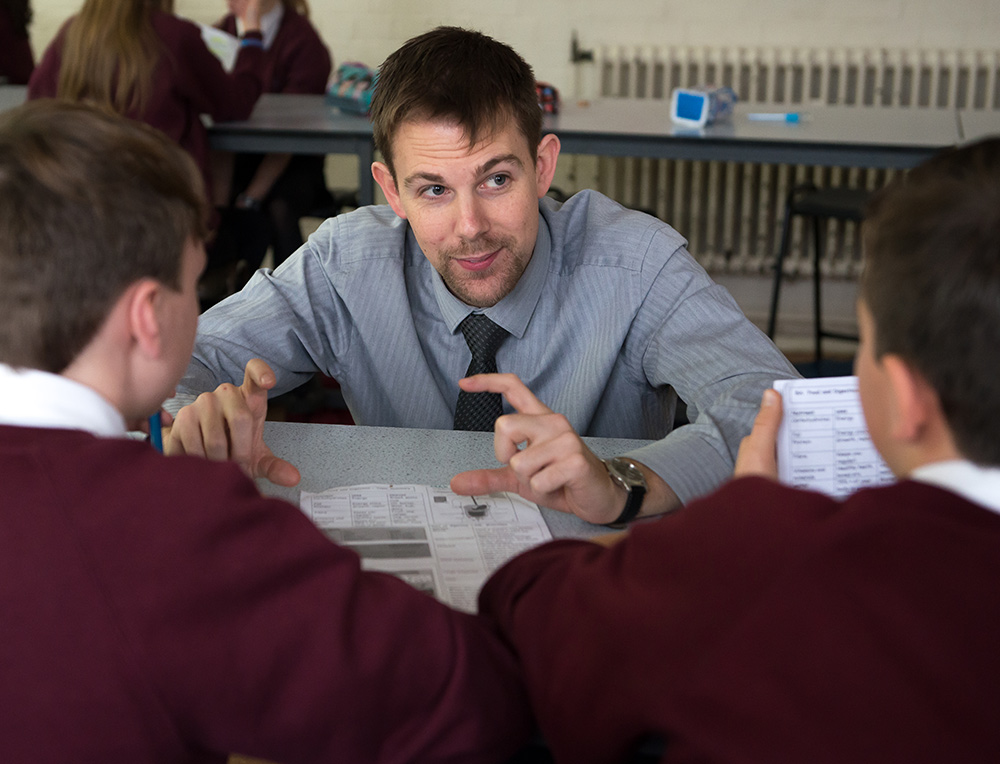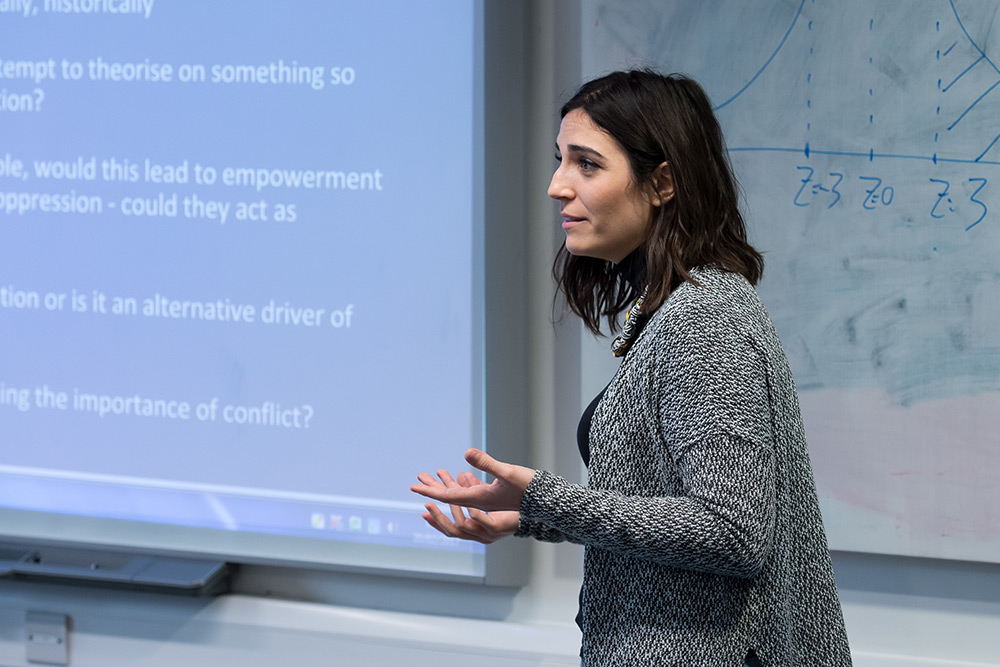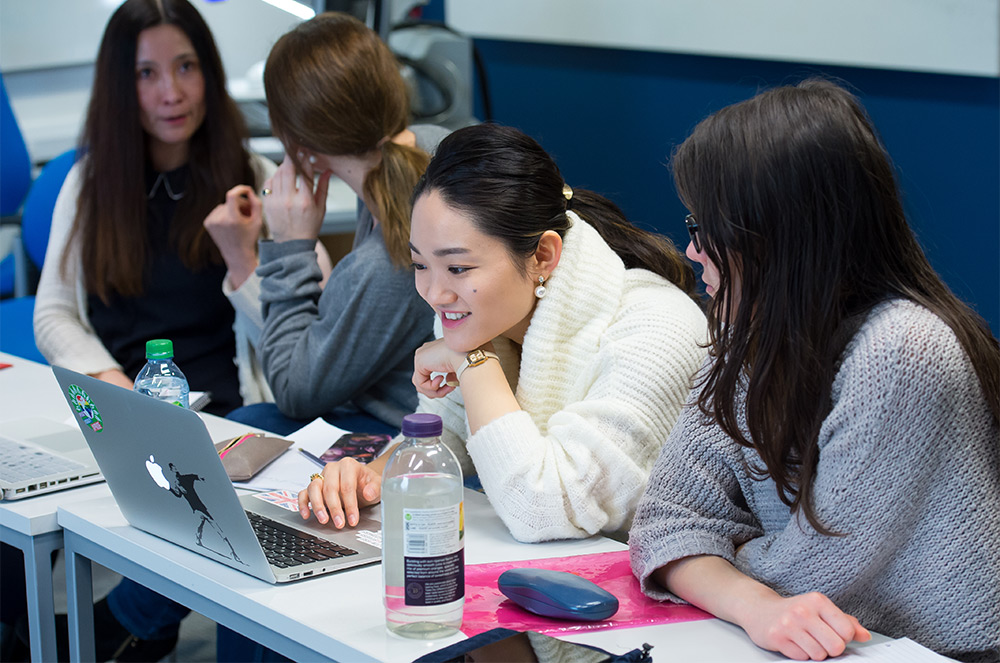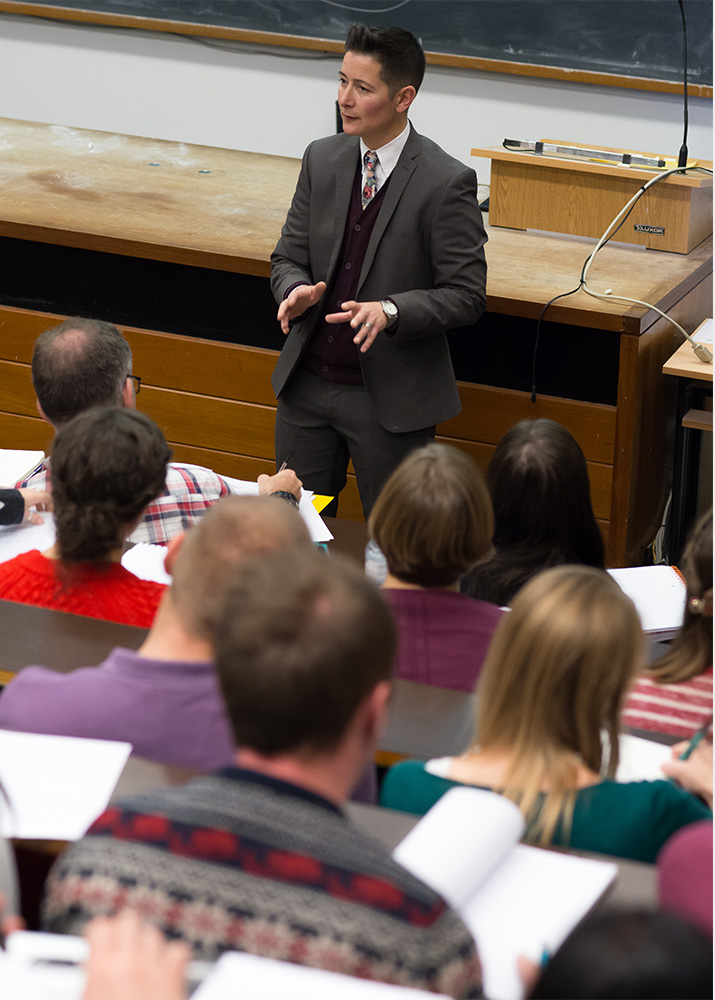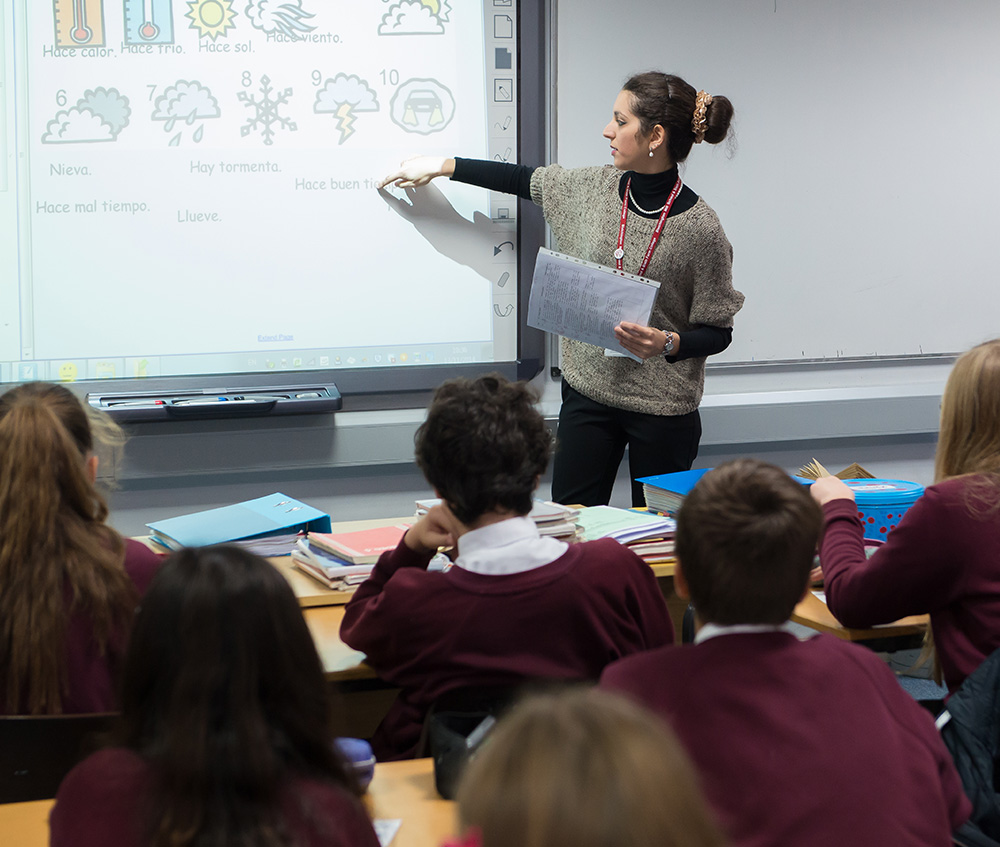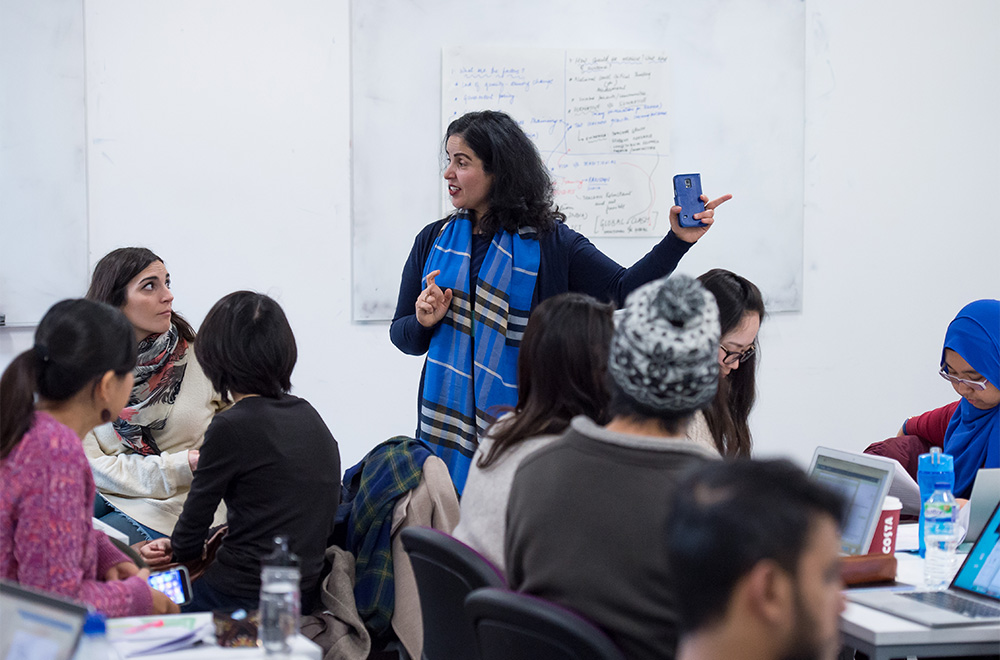 Fees and scholarships
How much does it cost?
Fees
UK/EU students:

£9,250 per year

Channel Islands and Isle of Man students:

£9,250 per year

International students:

£15,100 per year
Note that your fees, once they're set, may be subject to an increase on an annual basis - see details on our tuition fees page.
If you are a self-funded international student starting a Masters course in September 2019, you are required to pay a tuition fee deposit. Find out more about Masters tuition fee deposits.
Additional costs
All costs are best estimates based on current market values. We review estimates every year and they may vary with inflation. Find out tips for budgeting as a student
DBS and health checks
The University subsidises the mandatory Disclosure and Barring Service (DBS) and health checks, with no cost to the student.
Travel to and from placements
This course has mandatory placements. Students receiving Department of Education bursaries pay for their own travel. Travel costs are subsidised for students without access to bursaries.
Living costs
Find out typical living costs for studying at Sussex
How can I fund my course?
Scholarships
Our aim is to ensure that every student who wants to study with us is able to despite financial barriers, so that we continue to attract talented and unique individuals.
Sports Scholarships Scheme (Postgraduate)
These scholarships are available to Masters students who have demonstrated sporting excellence prior to joining the University of Sussex
How Masters scholarships make studying more affordable
Working while you study
Our Careers and Employability Centre can help you find part-time work while you study. Find out more about career development and part-time work
Careers
On graduation, you'll have the skills and expertise to successfully start as a new teacher. We offer a support package to newly qualified teachers during their first year of teaching.
In addition, successful candidates can transfer up to 90 Masters-level credits on to the MA in Education.
Graduate destinations
100% of students from the Department of Education were in work or further study six months after graduating. Recent School of Education and Social Work graduates have gone on to jobs including:
biology teacher, Brighton College
science teacher, Oxted School
biology teacher, East Sussex County Council.
(HESA EPI, Destinations of Post Graduate Leavers of Higher Education 2017 survey)
Professional Practice 1
15 credits
Autumn & Spring Teaching, Year 1
In this course, you will be given the opportunity to develop and apply your knowledge and understanding in a phase/subject specialism in a school and classroom context. This is a current statutory requirement for Initial Teacher Training (TDA, 2007). You will be working towards the standards for Qualified Teacher Status in your professional practice.
The course will include the following: an induction week programme, providing an introduction to school policies and procedures; opportunities to observe experienced practitioners in your specialist subject/phase; one hour of dedicated mentor time per week, focusing on subject knowledge and pedagogy; regular professional studies seminars organised by the school's professional tutor; phased introduction to teaching, including a negotiated timetable of classes across KS two, three, four and Post 16 (where appropriate), amounting to a total of 12 hours (eight hours classroom teaching and four hours other professional duties); one formal observation once a week by the mentor or designated other teacher in the department, with written and oral feedback; where required, one observation by the school's professional tutor, with written and oral feedback; one or two observations by the university curriculum tutor, with written and oral feedback; access to school resources, including ICT; opportunities to take part in wider school life, eg trips, clubs, tutor groups, parents' evenings; time to reflect critically on this experience, plan lessons and prepare resources.
Reflecting on Professional Knowledge
30 credits
Autumn & Spring Teaching, Year 1
In this year long module you will focus on developing and auditing your professional knowledge and reflecting critically upon how this has emerged from academic study, your own classroom experiences and investigations, and your work with other professional practitioners.
Central to this process will be your ability to organise and verbally articulate the evidence you need to demonstrate QTS, understand how scholarship and research has informed your development and identify ongoing targets for professional development.
A key target of yours will be reflection upon your own understanding in your curriculum area.
This will require regular audits of subject knowledge and the identification of strengths and needs. Gaps in subject knowledge will become a focus for personal research, and the presentation of new curriculum knowledge will be a key requirement as will an understanding of the frameworks in which that knowledge is organised and delivered as part of the school curriculum (National Curriculum, GCSE & A-Level specifications, etc.) and the associated modes of assessment for learning.
You will also be introduced to current developments, initiatives and professional issues in education, and critically reflect upon the intersection between theoretical positions, your own classroom practice and observations, and the guidance offered by experienced professionals.
Such professional studies are likely to include the following (amongst others):
classroom and behaviour management
new technologies in education
child protection
diversity in education
assessment for learning
special educational needs (SEN)
child development
citizenship in the curriculum
how children learn: personal, social and health education
role of parents and carers
equal opportunities
prevention strategy
cross-curricular issues
literacy and numeracy across the curriculum
English as an Additional Language
Professional knowledge will be developed within the context of current research, reviews, primary sources, and other source materials and teaching in specialist subjects, as well as recent inspection findings and government reports.
Assessment is through the presentation of a portfolio to two assessors in the form of a professional dialogue viva.
Return to top of page