Winter graduation
The University of Sussex winter graduation is due to take place in January 2022 at the Brighton Centre.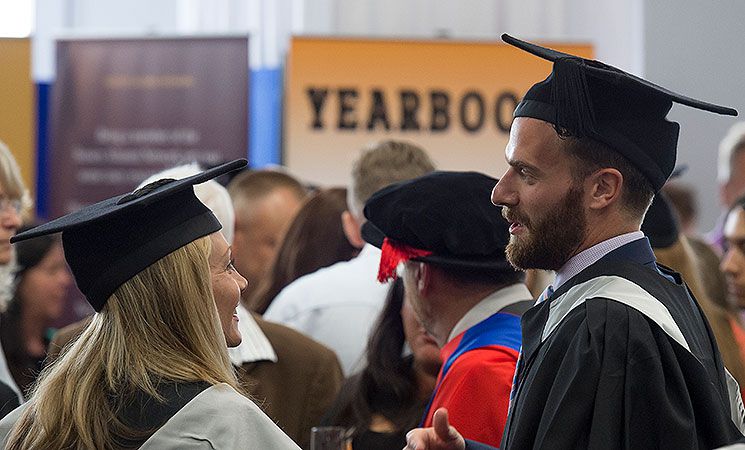 Winter Graduation Postponement Announcement, January 2022
It is with reluctance and sadness that we have made the difficult decision to postpone our winter graduation ceremonies.
We have been monitoring the situation closely and had hoped to proceed but the ongoing and rapid spread of the COVID-19 Omicron variant has now reached a point where the ceremonies can no longer safely go ahead.
University of Sussex graduations are joyous and celebratory occasions, and we want you to experience this fully. You will automatically be invited to attend the special graduation event we are planning for this summer – or you can attend a future ceremony if you prefer.
Even though the ceremonies can't take place right now, you will still graduate. If you have not already received your certificate, we will send it in the post in the coming weeks and we will get in touch with you if we don't have your postal address.
We will refund any guest tickets you have bought.
Information about Winter Graduation 2022