Winter graduation
The University of Sussex winter graduation took place on Wednesday 22 January and Thursday 23 January 2020 at the Brighton Centre.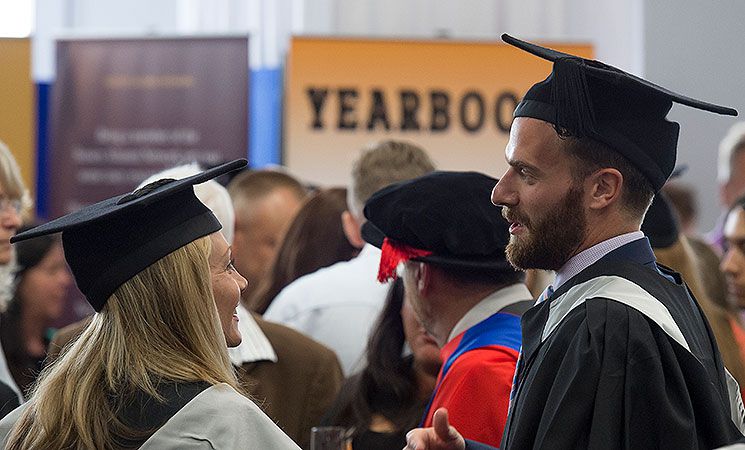 Ceremony schedule for 2021
The winter schedule is yet to be announced.
Covid-19 notice
We are closely monitoring Coronavirus developments and following government advice, especially relating to large public gatherings. More information will be available in autumn 2020.
---
Key dates and deadlines
TBC – invites sent to personal email addresses
TBC – deadline to confirm your place and book your tickets
TBC – deadline to apply for a refund for unwanted guest tickets
TBC – additional guest tickets go on sale
TBC – deadline to book your gown and photography.
PhD students
If you are a postgraduate research student who wants to graduate at a winter ceremony, you'll have to do the following by these dates:
TBC – receive the examiners' approval that thesis corrections have been made to their satisfaction
TBC – submit a final PDF copy of your thesis and the completed ETHOS Library form to the Research Student Administration Office.
For more information, email researchstudentoffice@sussex.ac.uk or visit the Research Student Administration Office website.
Attending graduation
Read our information about attendance and eligibility if you need advice about visas, money or any fees that you owe.
---
You might also be interested in: