Winter graduation
The University of Sussex winter graduation due to take place in January 2021 has been postponed - but look out for some celebratory videos online on Thursday 28 January.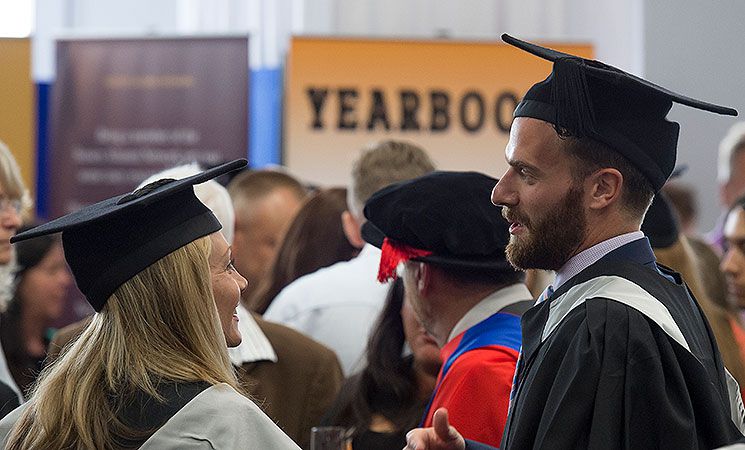 Covid-19 notice
With regret, we have decided to postpone our January 2021 graduation ceremonies, due to Coronavirus (Covid-19).
At present, it is unknown how long the UK will face restrictions. Therefore we have taken the prudent decision that we would rather act now to prevent you and your guests having to make plans that may increase risk.
We sincerely apologise for any inconvenience caused. We will be rescheduling the postponed July 2020 and January 2021 ceremonies at a future date. Students will be contacted when this date has been confirmed.
This year's Winter Graduation
Congratulations to our winter graduates on your degree results. You've achieved amazing things in truly extraordinary times and should feel incredibly proud.
Although we cannot be together at this time, we wanted to reassure you that you will have the opportunity to attend a ceremony in the future.
Sussex Grad at Home
Until we can come together as a community to celebrate Graduation, we are sharing videos messages from the Chancellor and Vice-Chancellor.
We have also created a special #sussexgradathome Instagram graduation filter.
Watch the videos and find out more about our Instagram graduation filter on our Sussex Grad at Home pages.
If you are planning on celebrating at home we'd love to see your pictures, you can tag us on Twitter or Instagram (@sussexuni) and by using #sussexgradathome or you can email us on graduation@sussex.ac.uk.
We know that nothing can replace the real thing, but until you can attend your graduation ceremony, we wanted to help you celebrate and take a moment to recognise your success.
Information about Winter Graduation 2021
---
You might also be interested in: