Tickets
Find out how to book tickets for an upcoming University of Sussex graduation ceremony.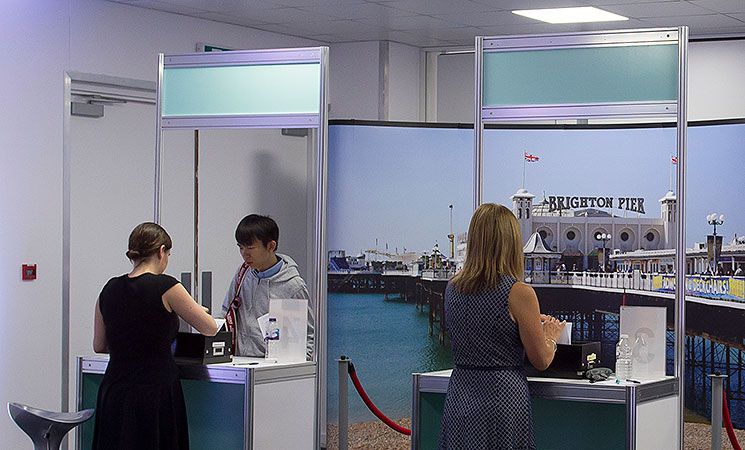 Booking tickets for a ceremony
If you have been invited to attend graduation, you automatically get a free ticket to your graduation ceremony when you confirm your attendance. This ticket is only for you.
Confirm your attendance by logging into Sussex Direct. Select the Study tab and then the Graduation option to confirm your details. You'll then be able to confirm whether or not you will be attending. You must do this to receive a certificate.
In Sussex Direct, you must check the spelling of your first and last name – this is what gets read out on stage and printed in the programme. You can also specify how your name is pronounced. This helps the speaker say it correctly.
Once you've confirmed you'll be attending, you can book tickets for your friends and family.
Initially, there's a limit. You can buy four guest tickets for your ceremony.
If you don't have access to Sussex Direct, you'll get an email from us explaining how to book your place.
Only students can buy tickets. Parents and guests of a graduand cannot do this themselves.
Cost
If you are graduating, your ticket is free and includes the drinks reception and a copy of the programme.
Tickets for your guests are £35 each.
The following guests attend for free:
Age 12 and under (but they count towards your initial limit)
Under 2 – No ticket is needed, child must sit on carer's lap
Carers – If you or a guest require a carer you should email graduation@sussex.ac.uk.
BSMS students
Confirm your attendance by logging into the University of Brighton Student Central by entering your University of Brighton student number and password (date of birth DDMMYY). You'll be prompted to change your password. You'll then be able to confirm whether or not you will be attending.
Initially, there is a limit of four guest tickets. Although from a specified date you can purchase additional tickets by emailing graduation@sussex.ac.uk.
Getting extra tickets
Although there is an initial limit, you can buy extra tickets for your guests. These are released on a specific date before both summer and winter graduation ceremonies.
You can buy as many tickets as you like, but they are sold on a first-come first-served basis. We will work to ensure all your guests are sat together (unless you tell us otherwise).
When to book your tickets
You can book tickets as soon as you receive an email from us inviting you to your graduation ceremony.
Collecting your tickets
You collect your tickets on graduation day at the venue. We do not send them out in advance.
Cancelling your place and getting a refund
To cancel or defer your place email graduation@sussex.ac.uk. There is a refund deadline before summer and winter graduation ceremonies. After this point we consider refunds on a case-by-case basis.
In the unlikely event you fail your course, you'll receive an automatic refund for any guest tickets.
Terms and conditions
By confirming your attendance you also agree to our terms and conditions. These cover things such as photography at the event and us filming the ceremony.
---
You might also be interested in: