How to prepare for results day
It's never too early to start preparing for your A-level exam results. If you're nervous about your grades, start planning for the day now, so you're ready for any outcome.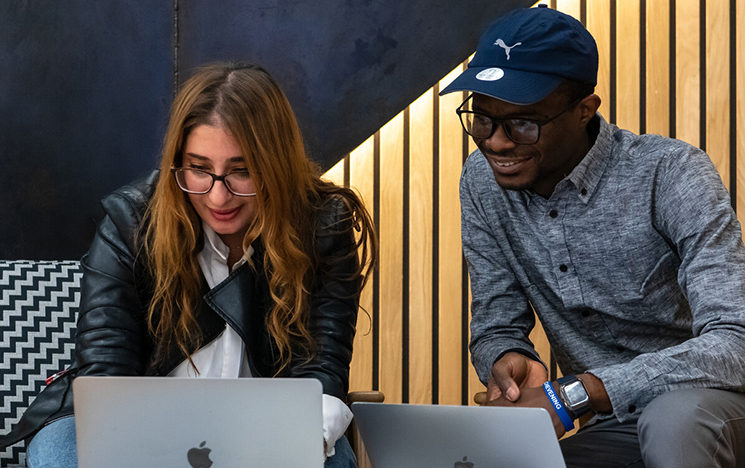 Get everything ready
The wait for results can be a stressful and daunting time, but it can also be productive. You could use this time to start thinking about what you need to do if you get the results you want, and how you'll manage the day if you miss out on them.
It might help to make a list of the things you'll need to hand on the day.
You may need:
your UCAS ID number
printouts of any conditional offers
a list of alternative universities/courses (with their phone numbers) if you go into Clearing
a notepad and pen
a fully charged mobile phone.
---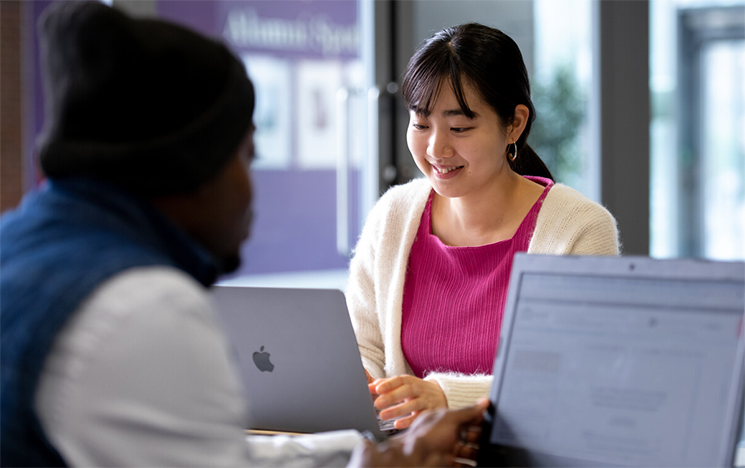 Plan for different outcomes
Having a plan for different eventualities can help you make informed decisions on the day.
We've put together three different possible outcomes and the kind of things you might want to consider for each.
Plan A: If you get your grades

Remind yourself of the grades required for your firm choice university and note any specific requirements you need.

If you achieve your grades and any other conditions, you will automatically be placed at your firm choice university as per the requirements of your offer. But you may also need to send evidence of additional results or requirements to the university. It might be helpful to make a list of these, along with the deadlines.

On the day, you will need to check your place has been confirmed via UCAS Hub. Sometimes it can take a while for a university to confirm a place if they are waiting for exam results or evidence that other conditions have been met.

It may also be helpful to note down things that might help you get ready to start university. Why not:

revisit the campus – if you are coming to Sussex you may be able to book a campus tour or do a self-guided tour
read up on the course you are taking
check out the location (where will you do your food shopping, how far is it to the bus stop to get to campus – if you are coming to Sussex find out more about Brighton)
check your student loan (if you have one) and bank details are correct
think of things you

'

ll need to do before starting and write a list of things you

'

ll want to take with you – if you

'

re coming to Sussex see what you need to prepare
check if you are guaranteed accommodation and make sure you have applied by the date specified by your firm choice university – if you are coming to Sussex, find out about our accommodation guarantee.

Plan B: If you get unexpected grades

Thinking about missing out on your grades can make you feel anxious. Or maybe you think you might do better than you expected and are considering different options. Create a plan now for what you need to do if this happens.

Here are some useful things to note down:

Check UCAS

First of all, check UCAS Hub and see if you have been accepted by your firm choice university. Your firm choice university may still offer you a place (even if it's on an alternative course or Foundation Year). If you are unsuccessful with your firm, UCAS Hub will also show if you have been accepted by your insurance choice.

List what you need to do to prepare for going to your insurance choice

There are things you can do now to prepare for potentially going to your insurance choice university:

Consider Clearing

If you have not been offered a place at your firm or insurance choice university, you will automatically be entered into Clearing. You can choose to stay for another year at school or college, or start calling universities in Clearing to see if they will accept you with your current grades.

If you get better grades than expected and want to go somewhere else, you will have to release yourself into Clearing. Find out more about Clearing.

If you do decide that Clearing could be an option for you, research other universities now, and get an idea of:

the courses they offer and the course content
entry requirements (particularly subject specific and any GCSE requirements)
location – are the universities in places you'd like to live?
accommodation – are you offered housing as a Clearing student? Where will you live?
can you book an open day or go on an organised or self-guided tour?

Make a list of universities and courses you are interested in along with their Clearing phone numbers. It will be helpful to have this ready on results day, so you have a plan for which universities you want to contact straight away.

Find out what to do if you don't get your results.

You can also see our tips for what to say if you decide to call our Clearing centre.

Plan C: If you change your mind

It might be difficult to anticipate how you will feel when results day comes. You might be elated that you got on to your perfect course at your dream university. Or you may start to have niggling doubts that it's not the course or university for you.

Make a plan now for what you need to do if you change your mind. Here are some ideas for what you might need to think about.

Changing your course

If you change your mind about the course you want to study but still want to go to the same university, contact them on the day to discuss your options. Make sure you have checked you meet the entry requirements.

You could research some related courses now and note them down. Check your university's online prospectus, which sometimes lists similar courses. Or cast your net wider and look at something completely different, as long as you have the subjects and grades required.

Remember, there is no guarantee that you will be able to change course.

Changing your university

If you have been accepted by your firm or insurance choice but you decide you want to change university, you will need to release yourself into Clearing.

If you think this might happen, think about why you are having doubts. Make a list of the pros and cons, and then take a look at other institutions and see if they satisfy your requirements. You may also want to list other courses that you might be interested in at the other institutions.

Deferring entry

If you are starting to think it's just too much to consider and decide on this year, you may be able to defer your entry, so you can take more time to think about what you really want to do.

If you decide to defer after you have applied, you will need to contact the institution directly. You should contact your university as soon as you know you want to defer. You normally have up until the end of June to tell your institution you wish to defer. After this, requests may be considered on a case-by-case basis, since it is not always possible to allow deferrals close to the start of the academic year.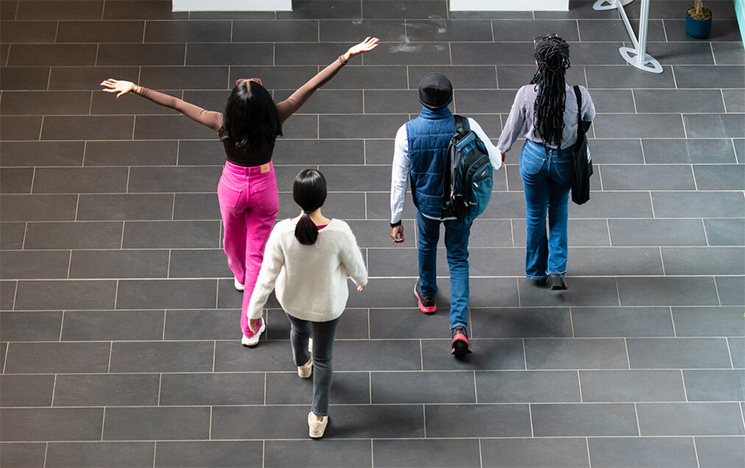 Decide how you
'

ll get your results

It can be very reassuring to set out a more practical plan for the day, including how you will physically collect your results.
Check how your results get to your chosen university

Most results go directly to UCAS from the awarding organisations, and UCAS send them on to your choices. But if not, you will need to send your exam results on to your universities or colleges yourself. This may be the case if your course requires specific GCSEs.

Check you have given the correct contact details

It's important to check you have given the correct contact details to UCAS and your universities of choice. If you have given your school email address, this may not still be in use when it comes round to results day.

Make a practical plan for the day

The thought of physically collecting your results can add to your worry about the day. Decide how you will get them, so it doesn't seem so overwhelming when the day arrives.

Think about:

if you want to physically collect your results from your school or college or access them online
where you want to open them
if you want someone to be with you and who that is.

If you know you are going to be away on results day, you can nominate someone to collect them. This should be someone you trust and should be agreed in advance. You must tell your school or college who this person is. You should also ensure there is a named proxy on your UCAS application, so that someone can talk to universities on your behalf if you need to go into Clearing.
---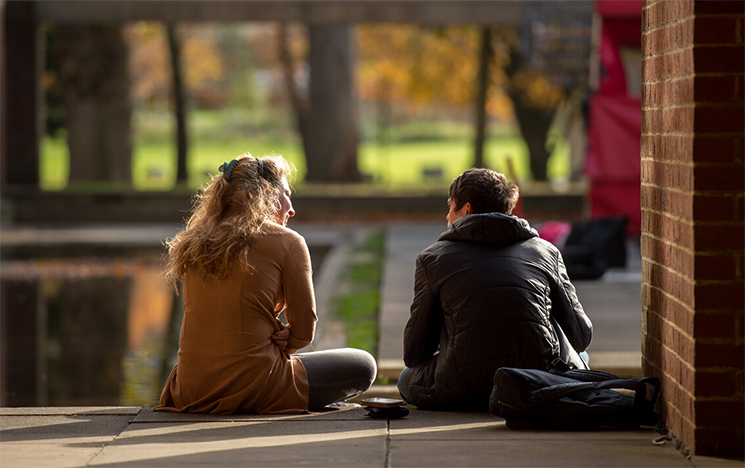 Talk to family and friends
If you're worried about how family or friends may react to your results on the day, why not show them how you are preparing now. It can help to talk through your plans to alleviate some of the worry on the actual day. It can also be helpful to get feedback about your plans and see if they have any further advice for how you can prepare.
---
Look after your wellbeing
Once you've completed your planning, file the plans away and try to relax and enjoy your summer holidays. Remember that it's not the end of the world if you don't get your grades and you've tried your best to prepare for different eventualities.
As the day gets closer, why not browse our top tips for surviving A-level results day.
If you are feeling very anxious, it's important to talk to family and friends or reach out to organisations that can help:
---
You might also be interested in: