What is UCAS Clearing
Find out about the Clearing process, how to apply and when Clearing opens.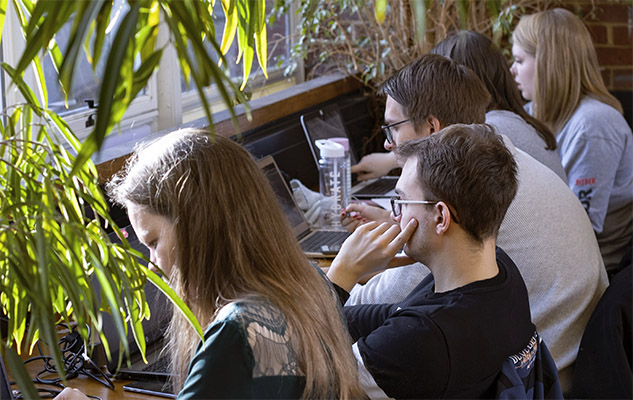 What is university Clearing
UCAS Clearing is the period during summer when universities advertise remaining places on undergraduate courses.
You can apply for a Clearing place if you want to study at university, but are not holding a place and/or have not met the conditions of your offers.
You can contact universities to try and secure a Clearing offer. You need all your exam results before you can enter Clearing.
Find out more about Clearing from UCAS.
---
Who can apply?
You can use Clearing if you:
You are automatically entered into Clearing if you apply late for your course (after 30 June).
If you've been accepted at another university but want to come to Sussex, you can call our Clearing team to discuss your options.
If you applied for a course at Sussex and were unsuccessful, but you now meet the entry requirements for your chosen course, you can also apply through Clearing.
---
When does Clearing open?
Clearing starts in July for those applicants who have all their results.
All the courses in Clearing are listed on our website from July.
In the meantime, you can get an idea of the type of courses we offer on our undergraduate course pages.
---
How to apply for a place at Sussex through Clearing
Log into UCAS

Check your UCAS account to see if your status says 'you are in Clearing' or 'Clearing has started'

Find out how to apply through clearing if you don't have a UCAS account

Search for courses

Browse our Clearing places pages once clearing is open from July.

You should check you meet the entry requirements for the course you're interested in.

Contact the Sussex Clearing team

When you have found a course you want to apply for and checked you meet our entry requirements, contact our Clearing team to see if we can make you an offer.

Make sure you have your UCAS Personal ID when you contact us.

You must contact us yourself. We can't discuss your application with other people, including parents and relatives.

We normally tell you on the phone, or after you've applied online, if we can make you an offer.

Accept our offer using UCAS Hub

After you have contacted us and we have made you an offer, you will get an email from us telling you what to do next.

This will normally involve logging into UCAS Hub and clicking 'add clearing choice' by a deadline, which we'll give you in your offer. Once you have your offer, you can refer yourself to the University.




Contact us
For general queries, ask us a question online or email study@sussex.ac.uk
If you have questions about your application, please contact Admissions on:
Here are other contact details which may be useful:
You might also be interested in: