Clearing for international students
Sussex is a truly global community with over 3,000 international students. Every year we welcome students from across the world through Clearing. Here's some essential information that will help you through the process.
What's happening in September 2020?
Although the current situation in the UK is subject to change, we are currently expecting to welcome thousands of students to our campus and Brighton accommodation during Welcome Weekend in September (Saturday and Sunday 19 and 20 September 2020). Please be assured that our first priority is to make sure that our Sussex campus will be a safe place to live and study.
Read our information and advice for applicants and those interested in applying.
---
Help and guidance
WhatsApp helpline
Use our WhatsApp number for instant message Clearing enquiries (open Mon-Fri, 9-5pm BST). Simply add to your Contacts and then message us using WhatsApp:
---
Accommodation at Sussex
Once you have secured your place at Sussex, we'll send you a link so that you can apply for housing.
The University of Sussex has 500 guaranteed University managed housing vacancies for Clearing in 2020 that will be allocated on a first come, first served basis. We anticipate that even more vacancies than this may be available. The vast majority of university managed accommodation is on campus, with a small amount off campus in the city of Brighton.
Students applying for University managed accommodation will be informed about whether their application falls within the guaranteed number of places as soon as possible.
From the end of July, we aim to inform all International Clearing students of their accommodation allocation within five working days. We will endeavour to allocate the remaining guaranteed places for all other students within five working days of their course offer on or after A-level Results Day (13 August 2020).
In the unlikely event that we are unable to allocate University-managed accommodation, our Housing Team are able to provide advice and support to help secure accommodation in Brighton's extensive private rental accommodation sector.
Explore our accommodation options.
---
Why study at Sussex?
---
Essential information
---
Virtual tour
Could there be a better place to be a student than our beautiful campus? Nestled in the South Downs National Park, we're just nine minutes from one of the UK's most iconic cities and the sea.
To get a picture of life on our campus and the excitement of being in the city of Brighton, take our virtual tour.
---
Hear from our students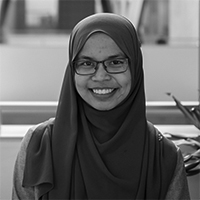 "Sussex was very helpful. I received the confirmation email right after I called. To future Clearing applicants, believe that the Clearing process is like a rainbow after the rain. Be prepared and never give up on applying."
Aziah Abd shakur


---
Clearing updates
Sign up to our Clearing email alerts for updates on when Clearing vacancies are open and how to apply.
Contact us
For general queries, ask us a question online or email study@sussex.ac.uk
If you have questions about your application, please contact Admissions on:
Here are other contact details which may be useful: