Tips for parents and guardians on A-level results day
Supporting someone through their A-level results can be daunting. If they haven't done as well as they'd hoped, don't panic, we've put together a parents and guardians guide for how to cope on the day.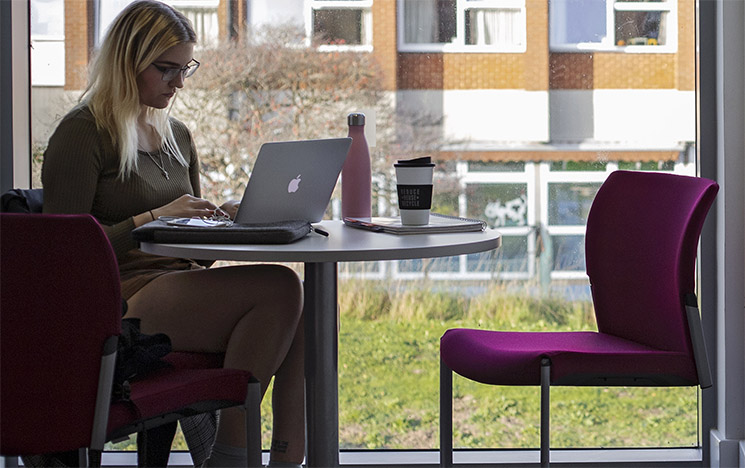 Be supportive
It's taken months of hard work and now the results are in. The person you're supporting may have done exactly as they'd hoped to, or they may have missed out on the grades they want.
Whatever happens, be a shoulder to cry on or a listening ear. If they have applied to university but haven't got the grades they need, it's not the end of the world. They could apply to other universities through Clearing, see if they qualify for a Foundation Year with the grades they have, or take a gap year and re-sit their A-levels. Advise them to check UCAS Hub to see if they have been placed at their firm or insurance choice before contacting universities.
Or they may decide university is not for them and you can help them plan their next steps.
---
Stay calm
If they haven't done as well as they'd hoped in their exams, or they are nervous about checking their results they may start to panic.
Be a calming voice; re-assure them that there are other options out there despite how they have done in their exams. Maybe take them for a walk to clear their head, encourage them to eat well and make sure they get a good night's sleep the day before.
See advice from the Complete University Guide about how to cope with results day stress.
---
Offer to help with their research
If they decide they want to apply for a university place through Clearing, why not offer to help with their research.
You could help them search for available courses, information about different universities such as location, facilities and student life or simply write down universities and their Clearing hotlines so they can sit and work through the list.
You can see our advice about choosing a course or university.
---
Sit with them when they make the calls
You could offer to sit with them as they call universities. It is important you don't phone for them. They need to talk directly to the admissions department as they are best placed to talk through their results, the courses they are interested in and ask any other questions you may not have considered. If they are very upset and feel they cannot call, it is best to wait until they are ready to talk.
Sometimes the phone lines are very busy and you are placed in a queue. Tell them that it is best to hold on – you really are in a queue, and if you redial you go to the back of the queue. Universities like to make sure that students have all the information they need, so conversations can take a little while. When you get through, they'll take the time to talk through your options.
See what to say when contacting our Clearing team.
---
Talk through any offers but don't rush a decision
When they have received offers from the universities they have contacted, why not sit and talk through the different options with them. It is important not to rush a decision. Take your time looking at the pros and cons of each course and university.
You may also be invited to an Open Day so that you can get a feel for the campus or city. You'll normally be given a date for when you need to accept your offer, so use all of the time available to you.
See some commonly asked Clearing questions to help you with your decision making.
---
Go to an open day
Some universities will put on special open days for their prospective Clearing students. This gives them the opportunity to see the university and ask any questions.
Be prepared that this may happen any time after results day, so you may want to warn your workplace that you may need to book time off work, or be prepared to travel.
If you are visiting this page before the summer and the person you are supporting is planning what to do in case they need to go into Clearing, you may want to consider attending non-Clearing Open Days so you already have some idea of what other universities are like. Find out more about our Open Days and campus tours.
---
Be reassuring
If and when they accept their offer, they may then start to worry that they need to start preparing for a different university. Why not help them plan for their new university, take them shopping for essentials, look through accommodation options together, and do as much research as possible about their new location.
The better prepared they are, the less likely they are to panic about their change of university.
See our advice for supporting a person preparing for university.
Contact us
For general queries, ask us a question online or email study@sussex.ac.uk
If you have questions about your application, please contact Admissions on:
Here are other contact details which may be useful:
You might also be interested in: