Study in the newest academic building on campus, with access to state-of-the-art facilities and modern, inspiring spaces.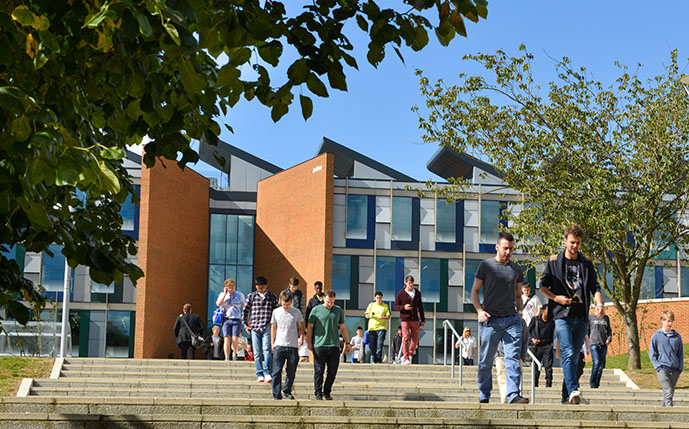 Our academic building
The University of Sussex Business School is housed in the Jubilee Building - the newest academic building at Sussex.
Jubilee sits right in the heart of our campus - close to the main cafes, shops, and on-campus accommodation. In front of the building is an impressive outdoor square, with open grassed areas and seating. Plus, the Jubilee Building also has its own modern cafe and social space.
Jubilee was built to celebrate Sussex's 50th anniversary in 2012. The design aimed to complement the surrounding iconic Sussex architecture, while creating a visually stunning building in its own right - with a focus on sustainability.
View our Jubilee Building and facilities photo gallery
Teaching facilities
You benefit from a range of adaptable teaching spaces within the Jubilee Building, including:
13 seminar rooms, each with integrated audio-visual equipment such as computers, projectors and visualisers
a 500-person lecture theatre, and a 60-person lecture theatre.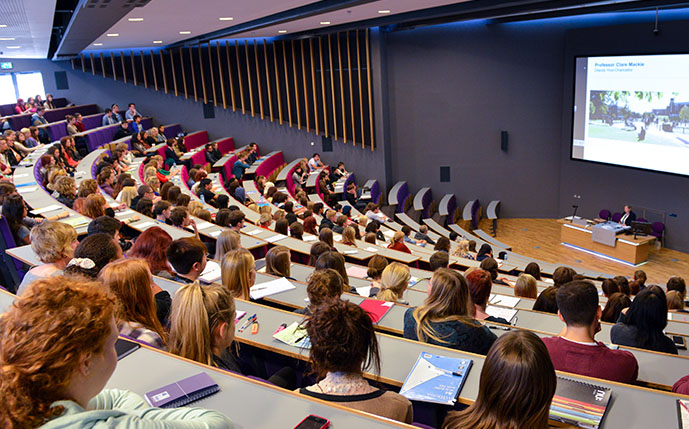 Research facilities and study spaces
The design of our Jubilee Building supports study, research and collaboration through a variety of inspiring yet practical spaces:
flexible working spaces throughout the building, including our study pods and small seating areas
a large undergraduate social study space with computers
two PhD/staff social spaces, providing a quiet room for research as well as networking. Plus, if you're a PhD student, you have access to our staff kitchens
120 offices, meaning that students and faculty share the same spaces, leading to a high level of collaboration and a community feeling.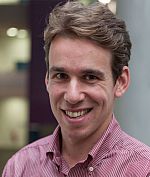 'We've got a great social environment for people to feel part of the community, to all be able to work and interact in a single building.
The Jubilee Building is an excellent place to work and to study.'
Dr Michael Coulon
Lecturer in Finance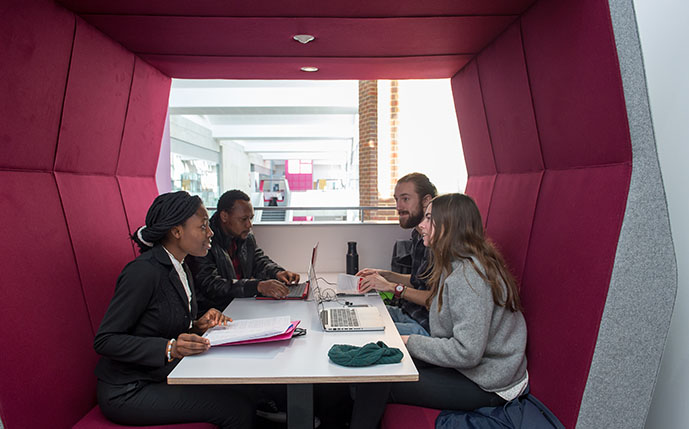 Digital resources
In the Jubilee Building, you have access to:
free WiFi
a computer room with printing facilities, which can also be booked for teaching sessions.
Specialist resources
You also benefit from cutting-edge resources and spaces designed specifically for Business, Management and Economics students, such as:
our trading room, which is used regularly by finance students for stock exchange and trading simulations
our brand new Behavioural Lab that will soon be ready to use
our Science Policy Research Unit's (SPRU's) Keith Pavitt library, which houses specialist science policy resources.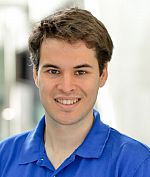 'We've got fantastic facilities with the Keith Pavitt library, which contains every single SPRU PhD thesis ever produced.'
David Eggleton
Technology and Innovation Management PhD
Conference facilities and hireable spaces
As an organisation or employer, you can hire our 500-seater lecture theatre - plus seminar rooms for larger conferences, all with state-of-the-art audio-visual (AV) facilities.
We also have a flexible contemporary space on the ground floor of the Jubilee Building that can be used for a wide range of events. The large adaptable workspace has movable walls, as well as cutting-edge AV equipment.
This means the space can be opened out onto the cafe and the stunning atrium - perfect for networking and socialising after a more formal presentation.