Library Cafe
Library Cafe is a sociable study space on the ground floor of the Library in the middle of Sussex's original campus. Check opening times, food options and the dining style.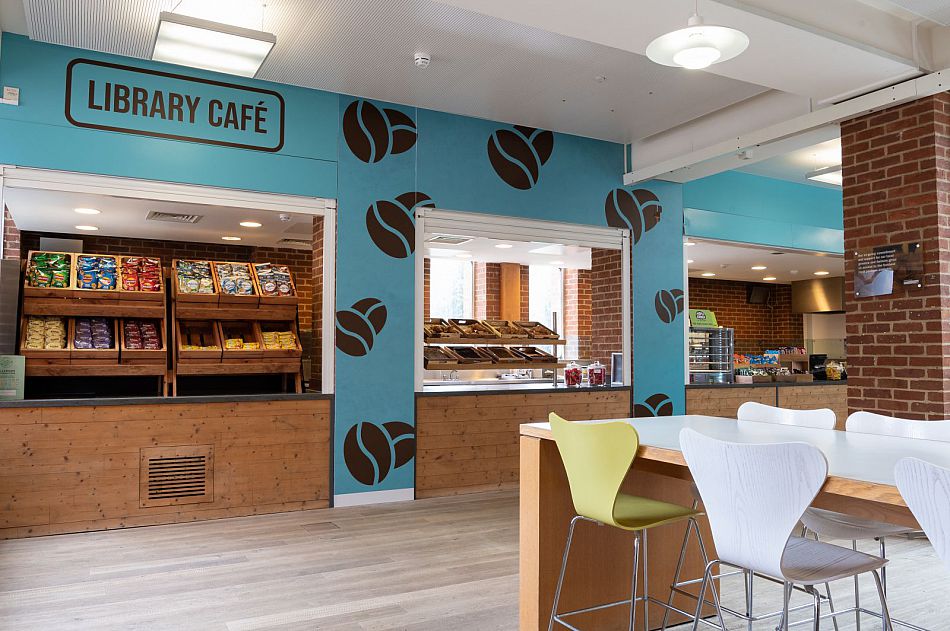 About the Library Cafe
Library Cafe is a bustling deli that also serves as an extended study space for students at the University.
It mainly sells artisan sandwiches, flaky pastries, soups, hot pots and a range of homemade cakes.
Its customers can eat in or take their food away to enjoy in Library Square.
Inside
The interior of the cafe itself has tables and chairs in a sky-lit atrium as well as more informal seating around the serving area.
Food can be eaten in some social spaces adjoining the Library, but you cannot take food into the study areas within the Library itself.
Outside
Library Square, in front of the main entrance to the Library, has benches and sloping grass banks that become popular spots to relax in the summer.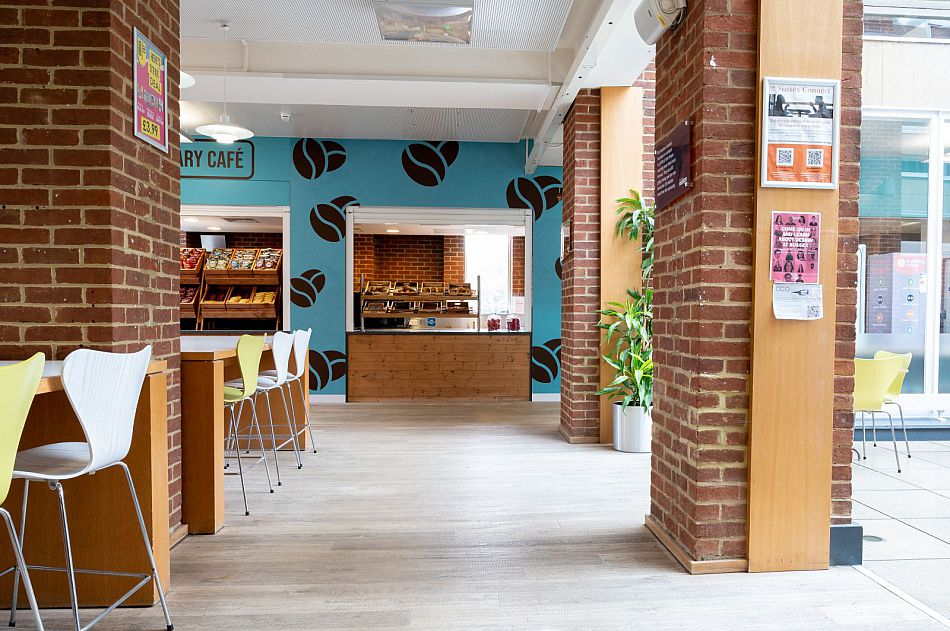 Menu
Library Cafe has a regular menu.
To view all food outlet menus, download the Uni Food Hub app.
---
You might also be interested in: