Library Cafe
Library Cafe is a sociable study space on the ground floor of the Library in the middle of Sussex's original campus. Check opening times, food options and the dining style.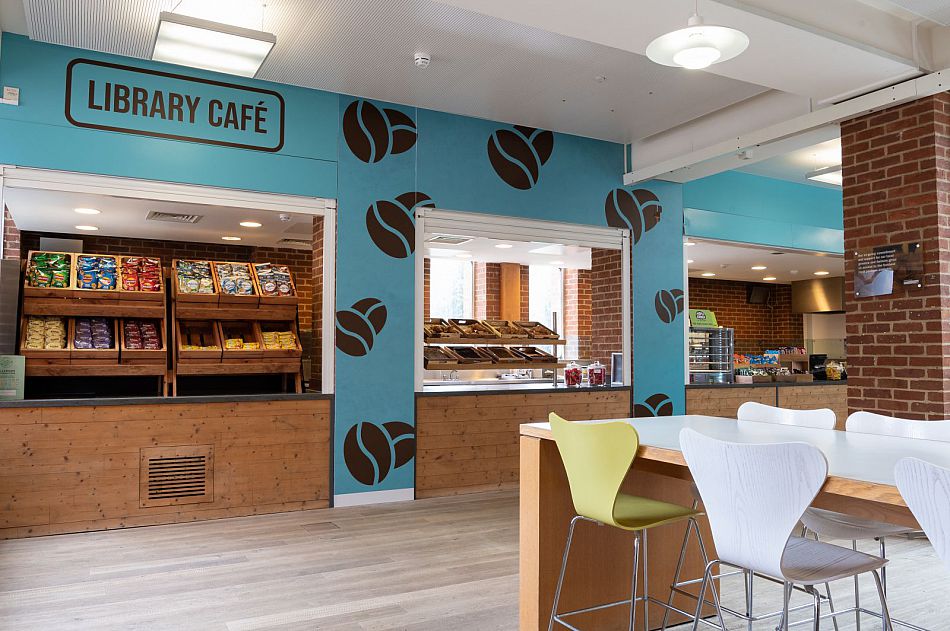 About the Library Cafe
Library Cafe is a bustling deli that also serves as an extended study space for students at the University.
You'll find a large range of artisan sandwiches, freshly made in-house every morning and ready to be heated up or eaten cold, alongside flaky pastries and a range of cakes, chocolate bars and more.
Customers can eat in or take food away to enjoy in Library Square.
Inside
The interior of the cafe itself has tables and chairs in a sky-lit atrium as well as more informal seating around the serving area.
Food can be eaten in some social spaces adjoining the Library, but you cannot take food into the study areas within the Library itself.
Outside
Library Square, in front of the main entrance to the Library, has benches and sloping grass banks that become popular spots to relax in the summer.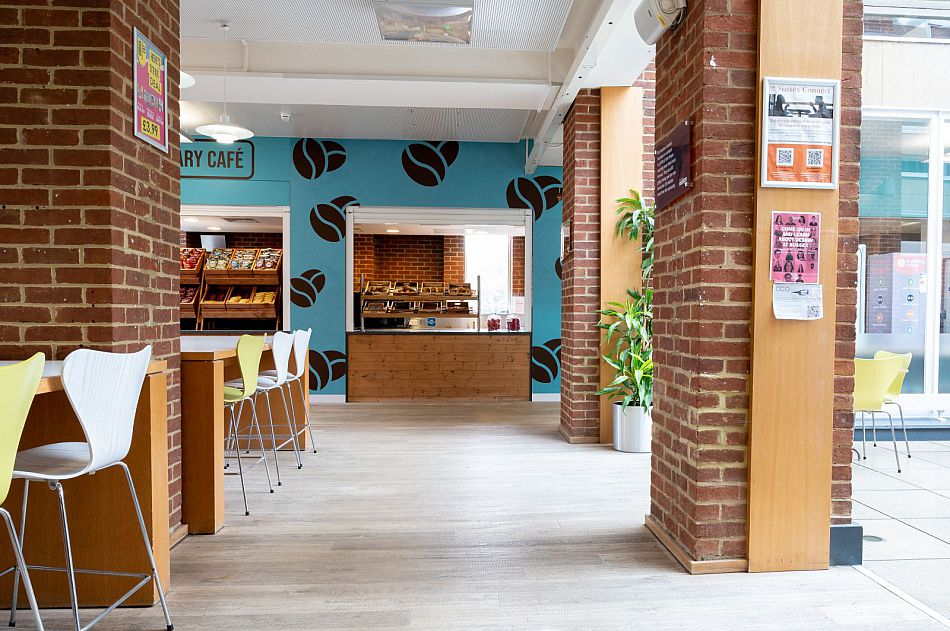 Menu
Library Cafe has a regular menu.
You can also order hot food to be delivered here via the Uni Food Hub app.
To keep up to date with any specials, pop-ups and events happening at the café, please follow @sussexfoodie on Instagram.
---
You might also be interested in: