Eat Central
Eat Central is a large restaurant on the ground floor of Bramber House, next to the co-op, in the heart of the Sussex campus. Check opening times, food options and the dining style.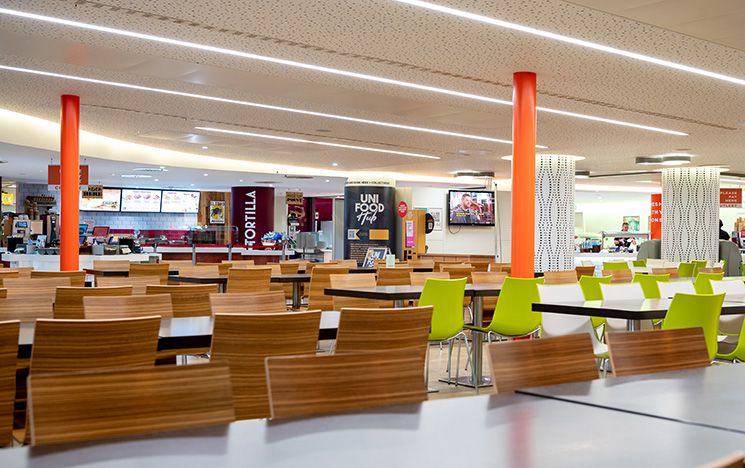 About Eat Central
Eat Central is the largest restaurant at the University of Sussex.
Its diverse, daily changing menu offers selected food from around the world, serving hot and cold favourites for breakfast and a range of delicious global street food during lunch and dinner.
A mix of customers visit this popular restaurant throughout the day for its vast choice of food options.
Inside
The interior has several hot food counters, a salad bar and a selection of fridges offering drinks, sandwiches and salads. This is also where Tortilla is located. The restaurant seating is made up of canteen-style tables and chairs set up in groups for about five or six people.
Outside
There are plenty of fixed tables and benches directly outside Eat Central, partly shaded by trees depending on the time of day.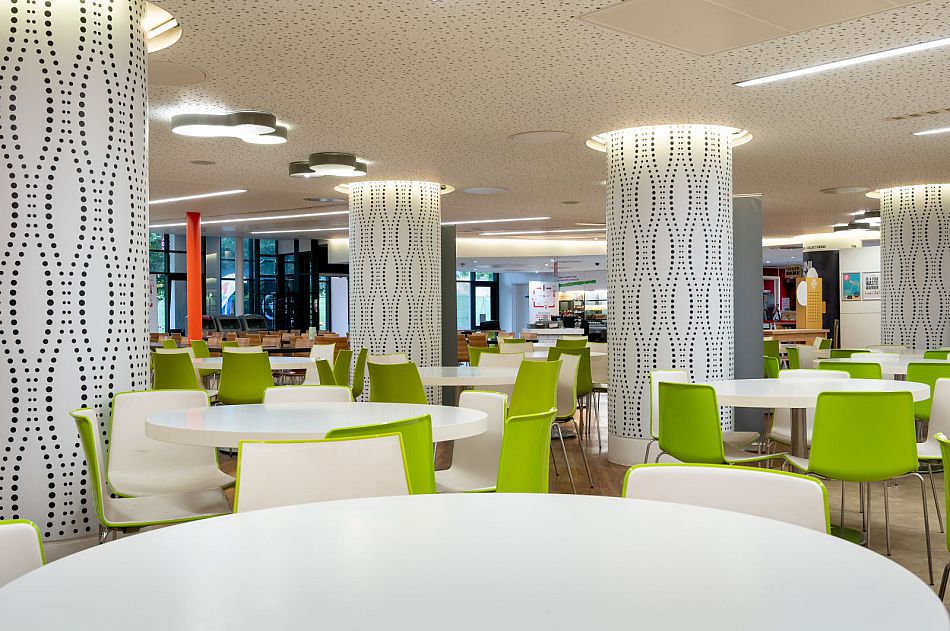 Menu
The Eat Central menu is different every day.
To keep up to date with any specials, pop-ups and events happening at the café, please follow @sussexfoodie on Instagram.
Sample menu for Eat Central

This is an example of the Sussex Saver menu at Eat Central which costs £2.

Monday

Butterbean, Borlotti and Coconut Stew

Tuesday

Black dal with rice

Wednesday

Catalan bean and potato stew with rice

Thursday

Rajastan red lentil curry with rice

Friday

Mixed bean ratatouille
You might also be interested in: