The Dhaba
The Dhaba is an intimate cafe in the heart of the original Sussex campus between Arts B and Arts C. Check opening times, food options and the dining style.
About The Dhaba
The Dhaba is the University's dedicated vegan and vegetarian outlet.
It is a vibrant space for staff and students to eat, meet and work.
Hot food can be delivered directly to the café by ordering on the Uni Food Hub app.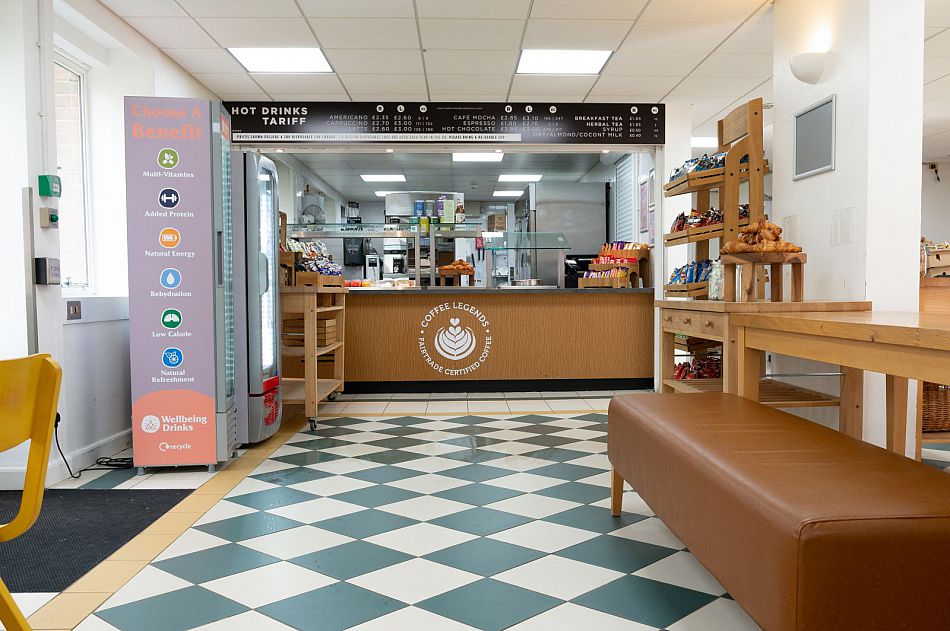 Inside
The cafe has an assortment of tables and chairs near to a service counter. It is a compact cafe best suited to small groups and gathering.
Outside
A side-door opens on to a shaded square that leads to Arts C and the Silverstone building, with some bench seating nearby.
Menu
The Dhaba has a seasonal menu of vegetarian and vegan food.
To view all food outlet menus, download the Uni Food Hub app.
---
You might also be interested in: