Welcome to the CORTH Blog!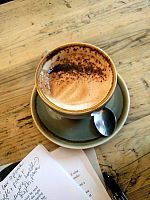 This blog is a space for exchange of knowledge and critical discussions for students, scholars, researchers, practitioners and policy-makers from around the globe. We encourage original contributions (about 500-800 words with photos/illustrations if possible) on recent developments regarding cultures of reproduction, technology, and health from all disciplines. Also more general critical reflections on advocacy, academia/scholarship and knowledge production, and commentary on workshops, conferences, field work are welcome.
To contribute, please send us an email: corth@sussex.ac.uk.
We are looking forward to hearing from you!