Get your personalised fitness rating with Archon and see where you rank in our university leaderboards!
You could even be chosen to represent the University of Sussex at the live event and compete to be crowned the 'Fittest Student' in the UK.
We've rolled out the very first UK student fitness rating, and we're among the pioneer universities giving EVERY student and staff member the chance to rate themselves. This isn't just a number – it's your fitness story. Whether you're chasing wellness or training for a sport, your rating mirrors your prowess in specific fitness tasks.
Uncover more about yourself. Pinpoint areas to grow and your standout strengths. Even link your physical attributes to potential sporting pathways at uni. True story: one student's rating led her to dominate not only our Rugby team but also excel at Premiership level. There's so much untapped potential within you – let your rating reveal it!
Maybe sport isn't your scene, and fitness itself is your game. Guess what? We've got you covered. Your rating isn't just for daily training – it could catapult you into the running for the coveted title of UK's Fittest Student. Our solo competitors, pairs, and teams are gearing up for the ultimate showdown at 'The Fittest - Universities Games in June 2024. It's not about categories or looks; it's all about performance. Expect a full-throttle fitness test, a real trial by fire, to show your skills against top contenders from other Universities.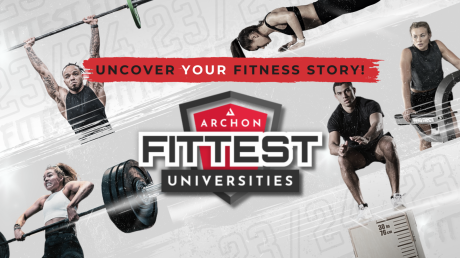 Register here to get rated and discover what you're truly capable of.
Why take part?
-The chance to represent us at the 'Fittest Universities Games' in 2024
-Archon's custom rating system levels the playing field so you can compete fairly against people of a different build and sex-at-birth to you
-Open to anyone no matter where you are in your fitness journey; it's not all about competing against others - you might want to track your own progress
-It's totally free!
Each month a new fitness challenge or 'combine' will be released. It's up to you to complete the challenge, measure your stats and upload them to our system.
The monthly tests will follow this structure:
November
STRON9 - a blend of strength related exercises
December
ENGINE - A fusion of aerobic elements
January
SPEED AND POWER
February
DYNAMIC - functional training challenges
March
THE BIG 10 - 10 essential tests to finalise your rating and try to qualify for the Fittest Games.
Registration is now open, set up your account now via this link.