Research across the cluster emphasizes global-local relationships, particularly with reference to how states in the Global South and their citizens are playing a larger role in several global arenas including economics, migration policy, climate change mitigation/ adaptation and security agendas.

The following researchers are found in this cluster:
(Select to expand / retract)
Grace Carswell, who explores the differentiated impacts of enhanced integration in the global economy on rural households, and ensuing transformations in rural social relations. Her current work in South Asia builds on earlier work on livelihood change in Eastern Africa.

Daniel Haberly, whose research focuses on the changing institutional relationship between states and financial markets, and the growing global financial influence of emerging economies.

JoAnn McGregor, a Professor in Human Geography, works on the transnational politics of exile; Zimbabwean Diasporas in the UK, forced migration in Southern Africa and citizenship narratives across Southern Africa.

David Ockwell, who is focused on climate change policy, with a particular focus on low carbon technology transfer and development, and on public engagement with climate change.

Clionadh Raleigh, a Professor in Political Geography, concentrates on conflict, political geography and data analysis in the context of African security and emerging trends and dynamics in political violence.

Several recent appointments have allowed the cluster to expand its research on Sub-Saharan African politics, migration, and conflict, in addition to a trans-national analysis on the institutional consequences of the global financial crisis.
The Globalisation and Development cluster has several strong connections with ongoing, cutting edge projects occurring throughout the School of Global Studies, the University, and public at large. The following examples showcase the reach of the cluster's researchers and their collaborative projects: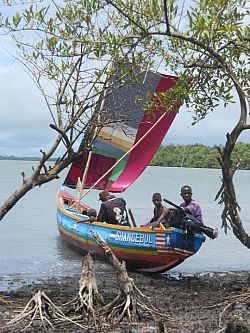 David Ockwell is Deputy Director (Research) of the ESRC funded STEPS Centre (Social, Technological and Environmental Pathways to Sustainability), a collaboration between Sussex and IDS. David also co-convenes the STEPS Centre's Energy and Climate domain. The cluster also works within a UK-Netherlands-India collaborative study on policy options for Research and Development, a UK–China collaborative study, and a prize-winning UK–India collaboration, all on facilitating low-carbon technology transfer to developing countries.
The ACLED project by Clionadh Raleigh is the most comprehensive, disaggregated, real-time conflict event collection available for public use. Through Raleigh's European Research Council's Young Investigator grant on the Geographies of Political Violence, she and her team test spatial and temporal forecasting methods on real-time conflict hotspots. Its conclusions have been drawn upon by development agencies, governing bodies and international regimes concerned with the growing threat from failed and failing states.
JoAnn McGregor is the director of the University's Africa Centre, and her research involves UK–Zimbabwe diaspora engagement in the light of the experiences of previous generations of exiles in the era of decolonisation and the Cold War. She has contributed as a Consultant to the government's Foresight Project on Conflict, Migration and the Environment (2011) and to the evaluation of UK Home Office Country Reports on Zimbabwe for the Advisory Panel on Country Information in 2009.
See also the work of Emeritus Professor Mick Dunford
Images: Banner image from Grace Carswell (NREGA project).
Content image: Fishing boat, Tombo, Sierra Leone. Photograph by Jenny Diggins.