This cluster brings together expertise on Africa, South and South-East Asia, Latin America and other parts of the developing world and supports MA and BA programmes in development and geography.
Scholars play key roles in research centres including: the Sussex Africa and Asia Centres; the Centre for Conflict and Security Research; the Centre for Rights and Justice; the Sussex Centre for Migration Research; the Centre for Global Political Economy and the Sussex Sustainability Centre and the STEPS Centre. Scholars with an applied dimension to their work contribute to national and international policy debates in wide-ranging fields from security and peace-building agendas, to financial policy and economic regulation, to green energy or the governance of mobility in contexts of rapid urbanization in the developing world. Academics in this cluster are also engaged with on-going debates over how to 'decolonize' research and teaching in development and geography.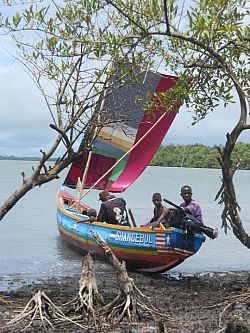 Research is diverse in focus and approach. One body of work investigates state practices of governance, stressing intersections with global and local politics. This includes research on how states use sovereign wealth funds and off-shore tax-havens, exploring emerging geographies of financial governance. Research on conflict in Africa also explores state politics and practice (among other issues) by making connections between transnational networks, elite politics and localised, regional trajectories of violence. This involves new approaches to the collection and use of quantitative data, also contributing new geographical understandings of links between conflict, environmental change and mobility.
A second body of work approaches the themes of politics, governance and development from the bottom up, focussing on understandings and practices of citizenship in diverse locations, drawing on ethnographic modes of investigation, and building on long histories of partnership with academic institutions and colleagues in Africa and Asia. Research includes studies of citizenship practices and everyday encounters with the state in rural South Asia, as well as work on social movements in Latin America including studies of indigenous people's mobilizations, conflicts over resource sovereignty and conservation. A series of interconnected projects on 'Migrants on the Margins', explores mobility, governance and citizenship practices in informal settlements in four dramatically expanding cities in Africa and Asia. Other work focusses on understandings of climate change and the take up of new technologies in different parts of Africa.
Three key projects are:
The ACLED project, directed by Clionadh Raleigh. ACLED is the most comprehensive, disaggregated, real-time conflict event collection available for public use. Through Raleigh's European Research Council grant on the Geographies of Political Violence, she and her team test spatial and temporal forecasting methods on real-time conflict hotspots. Its conclusions have been drawn upon by development agencies, governing bodies and international regimes concerned with the growing threat from failed and failing states. Raleigh was awarded a follow-on ERC Consolidator grant in 2017 to develop this research.
David Ockwell's research on energy, low carbon technology transfer has been conducted as part of the broader ESRC funded STEPS Centre (Social, Technological and Environmental Pathways to Sustainability), a collaboration between Sussex and IDS. David also co-convenes the STEPS Centre's Energy and Climate domain. The cluster also works within a UK-Netherlands-India collaborative study on policy options for Research and Development, a UK–China collaborative study, and a prize-winning UK–India collaboration, all on facilitating low-carbon technology transfer to developing countries.
The Migrants on the Margins Project (funded by the Royal Geographical Society, ESRC, AHRC and GCRF) focusses on mobility, urban governance and citizenship practices in informal settlements in four rapidly urbanizing African and Asian cities – Harare, Hargeia, Dhaba and Colombo. The project builds on longstanding links between Sussex and partner institutions in Zimbabwe, Somaliland, Sri Lanka and Dhaka. It involves Profs Mike Collyer and JoAnn McGregor, and collaboration with SOAS and Durham Universities in the UK.
Individual staff in this cluster are:
Grace Carswell, Senior Lecturer in Human Geography, whose current research on everyday citizenship practices in South Asia builds on prior research on the livelihood impacts of enhanced integration in the global economy on rural households. She also has East African expertise.

Mike Collyer, Professor of Human Geography, who is a political geographer with research projects focussed on mobility, citizenship and urban governance, the politics of extra-territorial voting, integration and transit migration, with particular expertise on North Africa and Sri Lanka.

Daniel Haberly, Lecturer In Human Geography, whose research focuses on the changing institutional relationship between states and financial markets, and the growing global financial influence of emerging economies.

Anna Laing, Lecturer in International Development and Geography, whose research interests focus on the spatialities of social movements and activism, indigenous politics and environmental justice in Latin America.

JoAnn McGregor, Professor of Human Geography and Director of Sussex Africa Centre, whose research focusses on histories of mobility and displacement, citizenship and urban governance in Southern Africa, African diasporas in Britain, as well as exile and liberation movement history.

David Ockwell, Reader in Geography, who is focused on climate change policy, with a particular focus on low carbon technology transfer and development, and on public engagement with climate change.

Clionadh Raleigh, Professor in Political Geography, concentrates on conflict, political geography and data analysis in the context of African security and emerging trends and dynamics in political violence.
Images: Banner image from Grace Carswell (NREGA project).
Content image: Fishing boat, Tombo, Sierra Leone. Photograph by Jenny Diggins.