Migration is a critical issue of our times, and a major interdisciplinary field of enquiry in the social sciences; it epitomises the notion of 'global studies'.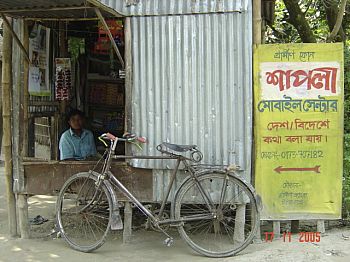 For more than a decade, SCMR has led the way in providing rigorous, evidence-based research to document the richness and diversity of the 'migration experience'. Our research findings have multiple purposes: to contribute to the body of academic knowledge on migration; to counter ill-informed views and prejudices over migration; and to provide the policy community with relevant data. With increasing globalisation, migration has become a key element in north-south relations, and in the domestic politics of many developed and developing countries. It is also central to issues of identity and citizenship, and to the formation of pluralistic, hybrid and cosmopolitan societies. Whilst the dynamism of some migration streams may have stalled during the current global recession, debates over migration will undoubtedly continue in the future.
"Negotiating Diversity": Sussex Centre for Migration Research & Journal of Ethnic and Migration Studies Hosts a Day Conference
10th April, 2014, Jubilee Lecture Theatre, University of Sussex – 11am to 5.05pm
On April 10th, the Sussex Centre for Migration Research (SCMR) and Journal of Ethnic and Migration Studies (JEMS), based at the University of Sussex, hosts a day event around the theme of 'Negotiating Diversity', at which members of the journal's editorial board will present their current research. The keynote talk will be given by Rogers Brubaker (UCLA) on 'Linguistic and Religious Pluralism: Between Difference and Inequality'.
Attendance at the event is free and all are welcome. However, for catering and space purposes we request that you register by email for the event before March 31st to Sharon Krummel (email: s.a.krummel@sussex.ac.uk).
View the programme