The Sussex Africa Centre is a focal point for research and exchange of ideas among faculty and postgraduate students. It provides a hub for cutting edge scholarship and runs a lively programme of events, including visiting speakers and postgraduate workshops.
The University of Sussex has a history of international scholarship and engagement with the African continent. It has a concentration of Africanist scholars spread across the campus and a large community of 70 postgraduate students. It maintains a wealth of partnerships with African universities, research institutions and grassroots organisations.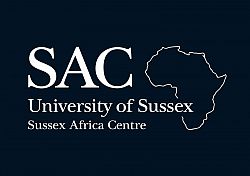 The Sussex Africa Centre is distinctive through:
Its emphasis on transnational linkages
The scope of disciplinary interests involved – bringing together environmental science, medicine and education alongside social science, humanities and development studies
Sussex's tradition of activism and engagement
Although it is conventional to separate 'Sub Saharan Africa' from 'North Africa', at Sussex, our emphasis on transnational connections makes this division inappropriate, and we include North African expertise alongside scholarship on the rest of the continent.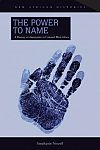 Steph Newells' The Power to Name: A History of Anonymity in Colonial West Africa has been chosen as a finalist for the Melville J. Herskovits Award.
See book details: The Power to Name
Sussex hosts African Studies Association (UK) biennial conference
ASAUK 2014 - highlights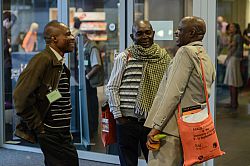 The ASAUK biennial conference hosted at Sussex in September 2014 was the largest on record, with more than 600 delegates.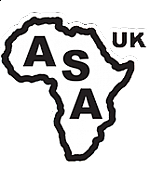 It provided the occasion for the celebration of 50 years of African studies at Sussex, with the launch of the magazine History of AFRAS.
We celebrated the launch of SAC
Prof Newell awarded EU2.2m for study of Cultural Politics of Dirt
Digging the dirt on cultural politics: Africa project wins €2.2m funding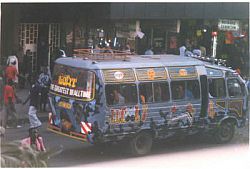 University of Sussex English Professor Steph Newell has been awarded a European Research Council Advanced Grant of 2.2 million euro to lead a five-year survey of contemporary urban life in Africa as revealed in attitudes to and perceptions of "dirt".
>> More about the study of Cultural Politics of Dirt
---
Rotating banner credits
1. Street grafitti in Nairobi @ Pawa254.
2. Youth art, The Gambia. Photograph by Ross Wignall.
3. Zipra women's brigade in Zambia. Photograph by Zenzo Nbobi. Copyright: South African Historical Archive.
4. Ethiopian home. Photograph by Bashair Ahmed.
5. Tissana Wharf, Sierra Leone. Photograph by Jenny Diggins.
6. Farming in Senegal. Photograph by Sung Kyu Kim.