The Sussex Africa Centre is a focal point for research and exchange of ideas among faculty and postgraduate students. It provides a hub for cutting edge scholarship and runs a lively programme of events, including visiting speakers and postgraduate workshops.
The University of Sussex has a history of international scholarship and engagement with the African continent. It has a concentration of Africanist scholars spread across the campus and a large community of 70 postgraduate students. It maintains a wealth of partnerships with African universities, research institutions and grassroots organisations.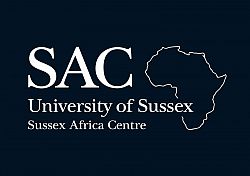 The Sussex Africa Centre is distinctive through:
Its emphasis on transnational linkages
The scope of disciplinary interests involved – bringing together environmental science, medicine and education alongside social science, humanities and development studies
Sussex's tradition of activism and engagement
Although it is conventional to separate 'Sub Saharan Africa' from 'North Africa', at Sussex, our emphasis on transnational connections makes this division inappropriate, and we include North African expertise alongside scholarship on the rest of the continent.
Black Lives Matter
The Sussex Africa Centre believes Black Lives Matter. As a network of staff and postgraduates who research African and African diaspora societies, politics and histories, we reaffirm our condemnation of the violence of institutional racism in the University and in society more broadly. We stand in solidarity with our Black students and staff across the University, and with movements struggling for justice and racial equality. We recognise that racism manifests itself in our everyday working structures and lives, and we pledge our urgent commitment to eradicate it. We are committed to promoting social justice and anti-racist values through our events and activities, research, networking and inter-personal relations.
We will enhance long-standing efforts of lobbying for recruitment of staff of African descent and more opportunities for students from Africa and her diaspora, and to decolonize teaching and research. We are revisiting our own structures and activities to intensify our work to address systemic racism and to respond to the specific issues raised by Black Lives Matter as they affect our network.
Sussex Africa Centre.
New Daughters of Africa


A Cultural Industries Perspective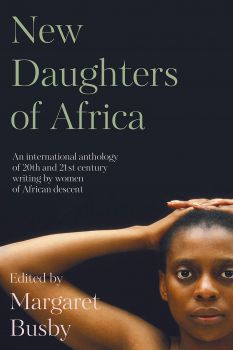 30 October 2019 Presented by:
The School of Media, Film and Music,
Centre for Life History and Life Writing Research
and the Sussex Africa Centre
More information:
New Daughters of Africa: A Cultural Industries Perspective
Understanding social resistance to Ebola response in Guinea
Paper by James Fairhead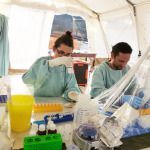 This paper seeks to understand the fear many Guineans feel towards Ebola response initiatives and why the educators, doctors and burial teams have sometimes encountered resistance, occasionally violent. Resistance has been catastrophic for the epidemic, preventing treatment, contact tracing and quarantine, permitting its spread.
More information:
---
Rotating banner credits
1. Street grafitti in Nairobi @ Pawa254 |
2. Youth art, The Gambia. Photograph by Ross Wignall |
3. Zipra women's brigade in Zambia. Photograph by Zenzo Nbobi. Copyright: South African Historical Archive | 4.
Ethiopian home. Photograph by Bashair Ahmed |
5. Tissana Wharf, Sierra Leone. Photograph by Jenny Diggins |
6. Farming in Senegal. Photograph by Sung Kyu Kim.