Tom's story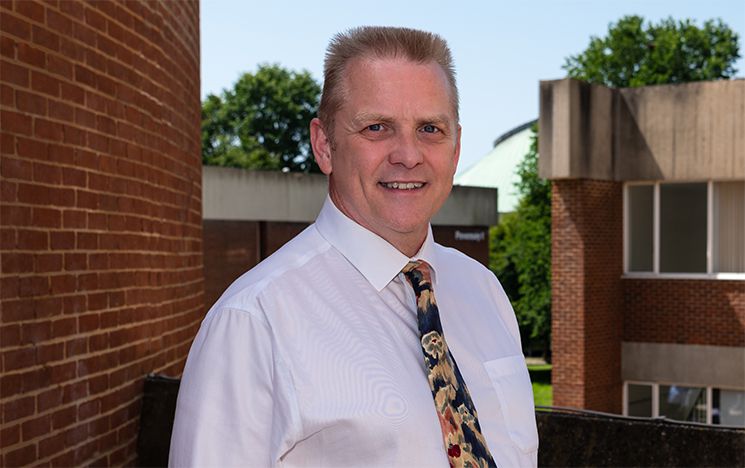 For me, it's vital that everyone – no matter who they are or where they come from – has access to the same opportunities that I've been lucky enough to enjoy. Sussex is where it all started for me. What an amazing launchpad."

professor tom welton obe


President of the Royal Society of Chemistry 2020-2022
'Before applying to university, I visited Sussex with my school. It was one of those lovely sunny days that make the campus seem idyllic. I decided then that Sussex would be my reserve choice but when I didn't get into my first-choice university, I headed to Brighton. I know now that this was one of the luckiest things to happen to me. It taught me that that's how life is, and that short-term disappointments often lead to far happier outcomes.
I arrived believing that everyone was cleverer than me, and left on my way to what has turned out to be a wonderful career. If I hadn't come to Sussex I wouldn't have been working along the corridor when Harry Kroto and his team were doing the work that led to him receiving the Nobel Prize. His discovery of buckminsterfullerene remains one of the most inspiring things I've experienced.
Sussex inspired me in so many other ways, not least for its positive attitude to the LGBTQ+ community. I studied chemistry but also learned about environmental sustainability, and equity, diversity and inclusion, which have become the cornerstones of my career.
Back when I was an undergraduate, Brighton was one of the few places where LGBTQ+ people felt they could make public shows of affection.
Of course the situation today isn't perfect and there's still much more to be done but things are much better. That's why it was such an honour to be elected as President of the Royal Society of Chemistry. I made it clear in my election materials that diversity and equality were an important focus for me, and it's great to have been in a position where I've been able to help increase inclusion in the sciences.
For me, it's vital that everyone – no matter who they are or where they come from – has access to the same opportunities that I've been lucky enough to enjoy. Sussex is where it all started for me. What an amazing launchpad.'
You might also be interested in: