How Trauma-Informed Practice can develop your skills in teaching and social work
Discover the key principles of Trauma-Informed Practice (TIP), a framework for understanding the effect of psychological trauma on people's lives. Develop your professional skills in teaching and social work through our TIP modules at Sussex.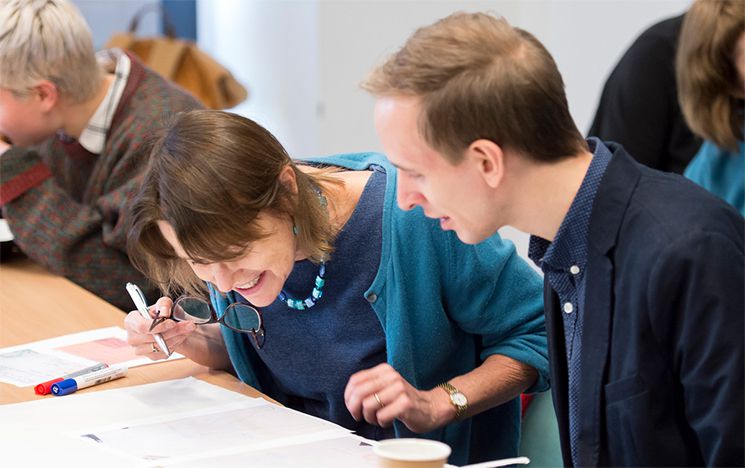 What is Trauma-Informed Practice?
Trauma-Informed Practice (or TIP) is a framework first developed several decades ago in the USA, in response to the growing recognition that the impact of trauma is not sufficiently acknowledged within services that often interact with traumatised people (including health, social care and criminal justice).
Around one third of children in the UK experience something traumatic before the age of 18, and the experience of vicarious trauma is felt widely by professionals such as police, social workers and teachers*.
TIP recognises the impact that trauma can have on people's lives, relationships and capacity to feel safe and well in their worlds. It is also a strengths-based perspective, accepting people's capability for growth, healing and resilience.
Develop you professional skills with our online Trauma-Infomed Practice CPD module.
Our Social Work MA and Childhood and Youth Studies MA also include training and skills development in Trauma-Informed Practice. Find out about all our trauma-informed Masters courses in Education and Social Work.
What are the principles of Trauma-Informed Practice?
Trauma-informed professionals learn to recognise common trauma responses, including challenging and unsafe behaviour, as a traumatised person's best efforts to survive and cope with the challenges they face. These professionals actively seek to avoid re-traumatising others and focus on interpreting and applying the following six principles in their practice:
safety
trustworthiness and transparency
peer support
collaboration and mutuality
empowerment, voice and choice
cultural, historical and gender issues.
Trauma-informed approaches have helped to decrease trauma symptoms and behavioural problems among trauma survivors, and increase empathy and a sense of safety in related services.
How can I use Trauma-Informed Practice as part of my professional development?
TIP as a framework can be helpful for professionals across a range of disciplines (including teaching, police and social work) in thinking about how they interact with service users, clients, patients, students and colleagues.
It is also useful for people in supervisory or management roles as TIP is a framework with relevance beyond direct practice or frontline contexts. TIP is a whole-organisational approach to ensuring everyone throughout the hierarchy and service delivery system is supported, with their safety and well-being prioritised.
How can Trauma-Informed Practice help teachers to engage children?
TIP is incredibly useful for helping teachers understand why certain children engage in problematic and disruptive behaviour. TIP teaches us that behaviour is communication – and the most troublesome children are typically the most troubled.
TIP offers a way of re-conceptualising traumatised children's difficult behaviour so that teachers can identify quick solutions within the school setting to help children feel safe and emotionally regulated enough to learn.
DISCOVER CHILDHOOD AND YOUTH STUDIES COURSES
How can I implement Trauma-Informed practices to change the culture of an organisation?
Trauma-informed practice begins with a clear understanding of what trauma is and how it affects people (both professionals and the people they work with). From there, it can take any number of forms – showing up in policies, supervisory practices, well-being services, employee training and hiring.
Emerging research on the effective implementation of trauma-informed approaches tell us that organisational culture change is worthwhile. As people's trauma symptoms decrease, their capacity to stay connected and engaged with services increases. Staff also feel better equipped to understand and respond to traumatised people in a way that helps them begin to feel safe.
Further reading
What do you want to do next?