How to apply for Social Work
You must apply through UCAS and then meet our additional entry requirements. The selection process for our Social Work degree differs from other courses, because you are assessed on both your academic ability, and your capability to succeed in the Social Work profession.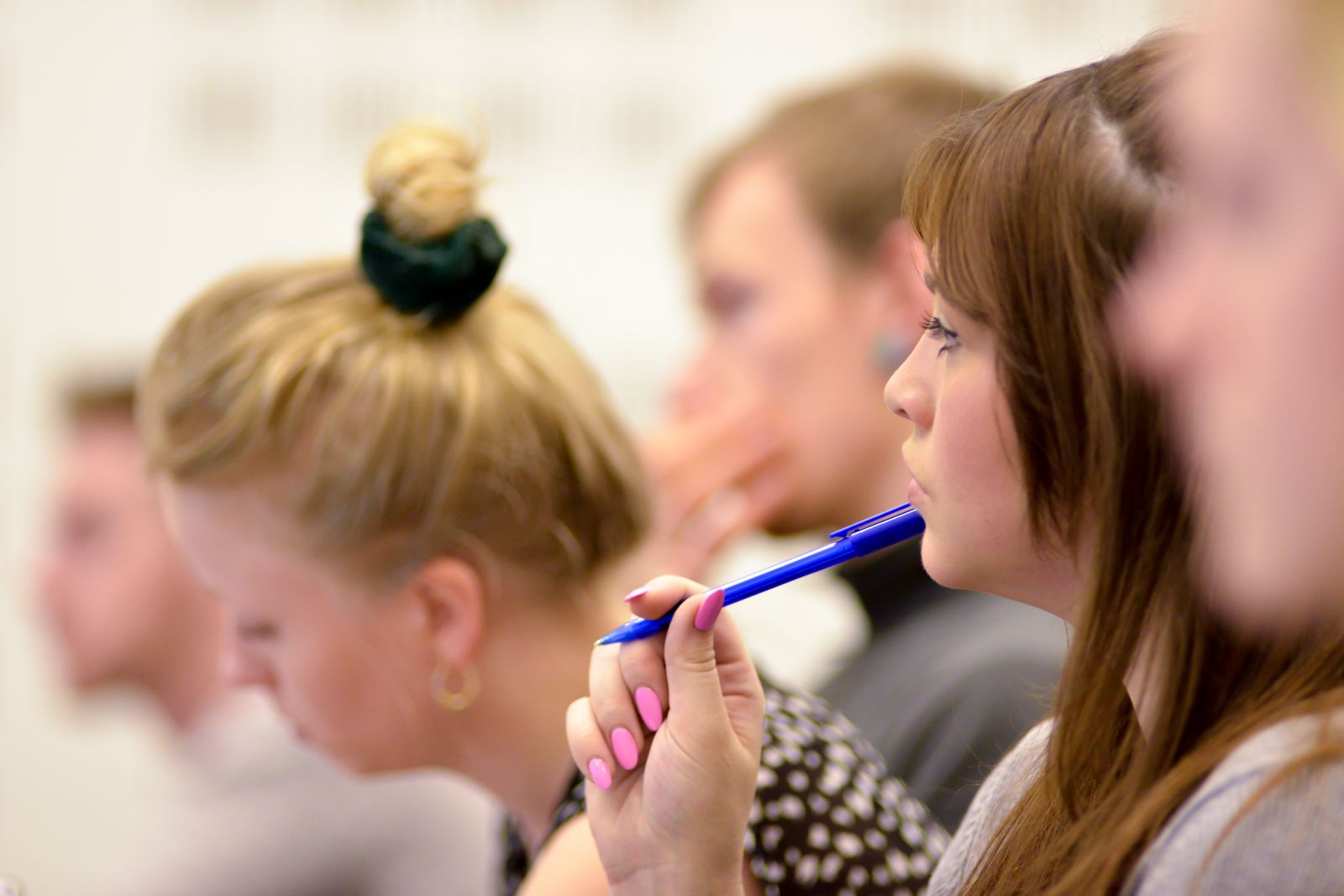 Apply through UCAS

You apply for Social Work in the normal way through UCAS.

You need to meet our entry requirements, including both GCSE (or equivalent) English and Mathematics at Grade C (or grade 4 in the new grading scale).

Initial selection will be based on your UCAS application, especially your personal statement, where we expect you to discuss your reasons for wanting to study Social Work.

As part of considering your UCAS application, we may ask for:

more information about your academic studies
examples of written work (which you have already produced)
completion of a set essay (if you are not studying and/or have been out of education for some time).

Take part in a selection day

If your application is successful at Stage 1, you will be invited to a selection day.

For the selection day, you will:

be asked to submit a short piece of written work (in the form of an extended personal statement, with responses to specific questions)
complete a written task based on a presentation by an 'expert by experience'
be interviewed by a selection panel (usually comprising of academic staff, social work practitioners and 'experts by experience')
complete a declaration of suitability for social work training
be asked to produce evidence to verify your GCSE (or equivalent) in both English and Mathematics. If you are still studying either qualification, it will instead form part of the conditions of any offer.

Complete declarations

As part of the selection day, you will complete a declaration of suitability for social work training. You will need to disclose:

all convictions, warnings, cautions and reprimands - even if formally 'spent'
any disciplinary offences in the work place and other relevant issues.

We assess each application individually, so disclosing relevant issues may not be a barrier to applying for this course. However, we will want to discuss these issues with you as part of the formal interview and failure to disclose relevant information at any stage in the selection process is likely to lead to any offer being withdrawn.

Selection decisions

We assess the following factors during the selection process:

clarity of communication
written and spoken English
initial awareness of the realities of social work practice
commitment to the value base of social work
ability to work with others
ability to show empathy and to value perspectives of others
potential to develop appropriate professional confidence.

Making an offer

If you are successful after the selection day, you will receive your offer via UCAS.

In addition to any academic conditions attached to your current studies, all Social Work offers are subject to:

satisfactory enhanced Disclosure and Barring Service (DBS) check
declaration regarding your health and fitness to study and practice Social Work.

You need to respond to your offer in the usual way via UCAS. Find out more about your offer and confirming your place.
Social work bursary
Find out how you might be able to fund your studies with a social work bursary.
---
You might also be interested in