Social Work and Care
Choose from Social Work and Care degrees including undergraduate, Masters and PhD courses.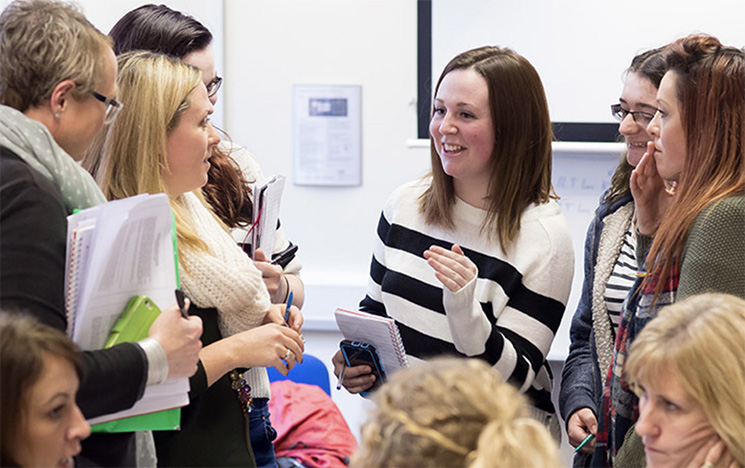 How do you tell a child the reason they've been removed from their family without causing more trauma? How do you support a couple living with HIV to adopt or foster? Would you like to develop the skills to support older people who face barriers accessing services?
Social Work at Sussex combines theory with practical experience. You'll learn to improve the quality of people's lives.
We've built partnerships over years of collaboration with local organisations. As a core part of your undergraduate or Masters qualification, you'll undertake practice learning placements. You'll learn to uphold high-quality professional standards and develop leadership skills.
Our teaching methods draw on our cutting-edge research. You'll graduate understanding the realities of practice in a supportive and caring environment.
Explore Social Work and Care at Sussex
The undergraduate view
Video transcript

Hi everyone, I'm Emma, I'm a current Social Work student at the University of Sussex.

Today I'm going to be speaking a little bit about why I chose Sussex as a university.

Some of my favourite things on the course so far, and I'll also give you some tips if you're thinking about joining us.

[ON SCREEN TEXT] CHOOSING SUSSEX

One of the main reasons I picked Sussex was the welcoming atmosphere that I felt during my interview process.

I was pretty nervous going into the day and I was able to feel a lot more comfortable and safe speaking to the lecturers and academics.

I was also able to speak to them about their previous social work experience, which really helped me and was an added bonus for me, knowing that they'd been in the role previously and could help me if I was struggling or found a situation challenging.

[ON SCREEN TEXT] STARTING UNI

Starting university was challenging, especially when making the leap from an undergrad to a Masters.

However, there was a lot of support available for me when I was settling in and will be available for you too.

An academic advisor is a really great person to go to if you're struggling.

And mine met with me within the first couple of weeks to make sure that I was settling in OK and they're also available on email.

So that was a really great support network, and also with the peers.

And the social work cohort is quite small, so it's really great to get to know peers and have a social media channel or group chat to kind of help each other support each other through the first couple of weeks, which I found really helpful.

[ON SCREEN TEXT] FAVOURITE THINGS

One thing I've really valued throughout the degree is the opportunity to engage in group discussions with other cohort members who come from a variety of different backgrounds and different experiences.

And that's really helped me to apply the knowledge from law and human development lifespans, to my everyday practice and my previous work experiences, including some situations I'd never really thought of before.

And so that's really helped me have an added bonus to my learning and my material that I'm learning.

Another one of my favourite things about Sussex is the variety of placements they have for Social Work students and their network of professionals they work with to make sure that we can help and progress in our placements and our Social Work degree.

It's been really great to see the amount of different placements that we've been offered, the amount of service users that people are working with to get a real variety of experience and backgrounds before we go back into work.

[ON SCREEN TEXT] HOW I'VE CHANGED

This course has helped me change the way that I approach different situations within my life and also help me analyse different situations I see in the media and also at my workplace to see what intervention may work best and also what knowledge I can bring from my degree in my practice and what people are entitled to.

Advocacy is a huge part of social work, and it's definitely something that I'm putting into my personal life as well.

[ON SCREEN TEXT] WHAT'S NEXT?

One thing I'm looking forward to within my degree is my final year placement in a local authority, which will really build up my skills and my confidence levels to go out into the workplace as a social worker.

[ON SCREEN TEXT] MY ADVICE

One thing I would say to somebody that's considering Sussex is to look at the course page and see if Sussex is right for you.

If you have any questions, feel free to reach out to the academics or to students, and academics can either pass on to students or you can go onto Unibuddy to talk to students directly to get all your questions answered and see if the University of Sussex is right for you.
More about life at Sussex
Virtual tour
Could there be a better place to be a student than our beautiful campus? Nestled in the South Downs National Park, we're just nine minutes from one of the UK's most iconic cities.
To get a picture of life on our campus and the excitement of being in the city of Brighton, take our virtual tour.
Explore more subjects at Sussex: