Research at the Sussex Humanities Lab
SHL is an interdisciplinary research programme that investigates the interactions between computational technology, culture, society and environment.
In 2021 we reviewed and re-evaluated SHL research structure. In an effort to amplify voices within the Lab and to attract new external voices and contributors we launched several priority areas that reflected and highlighted our current research and the expertise of our members. These were: Concept Analytics; Digital Society; Experimental Ecologies; Gaming and Play; Intersectionality, Community and Community Technology (ICCT); Media Archaeology andn Experimental Technology; Philosophy of AI; and Uncertainty and Interpretability of AI.
This proved an invaluable exercise in surfacing research expertise and much needed time to reflect on our strengths. Following this, and informed by our away-day 2022, we have rationalised the priority areas and other significant streams of work into four Research Clusters: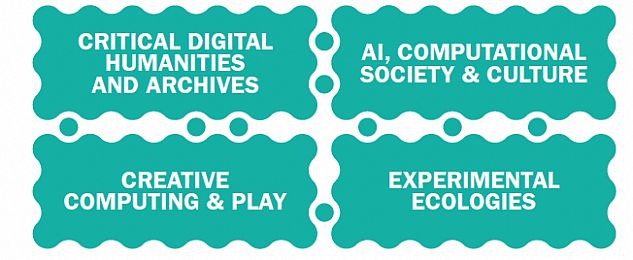 To find out more, visit the SHL Directory of Projects and Directory of Publications.
Networks linked to SHL