About
Lab Mission / Lab People / Lab Culture / Lab Research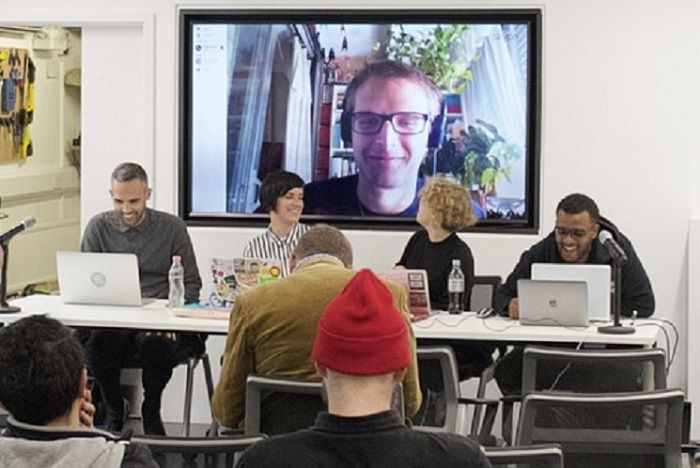 Lab Mission
The Sussex Humanities Lab (SHL) was originally established in 2015 as an infrastructure for strengthening the connections between researchers working on digital technology and computational culture across the humanities, social sciences and STEM.
We apply innovative technological tools within arts, humanities and social science research, and explore technology's role in shaping culture, society and environment.
Our goals are to facilitate a rich culture of research and knowledge exchange; to design and deliver critical, innovative, interdisciplinary research projects; to capture major funding to expand our research capacity; and to ensure these gains become sustainably rooted in the University.
Lab People
We are a thriving, growing community of over sixty researchers, whose disciplines and expertise include digital humanities, art history, philosophy, cultural studies, literature, media theory, digital history, creative practice, creative writing, computational linguistics, music technology, media and information law, social science, childhood and youth studies, computing science, natural language processing, data science, interaction design and information science.
The Sussex Humanities Lab welcomes doctoral researchers, and we also run a Visiting Fellows scheme to facilitate national and international collaboration.
We also could not make all these good things happen without our wider communities. We work with academics across the University and beyond through our SHL Associates network, and collaborate with non-academic partners from industry, the culture and heritage sector, and community groups.
Lab Culture
The Sussex Humanities Lab is a hub for all kinds of exciting, exploratory activities, especially where the arts and humanities intersects with science and technology.
A key part of our mission is to enrich the research culture at the University, which we do through a lively events programme mostly hosted in the Digital Humanities Lab. This beautifully-equipped space plays host to meetings, workshops, seminars, performances, installations, exhibitions, demonstrations and experiments. The Lab can be made available to all Sussex researchers undertaking work that falls within our broad remit.
Lab Research
The Sussex Humanities Lab holds a diverse portfolio of digital-technology related research projects, with outputs including publications, performances, artworks, software, tools, codes, methodologies, resources and myriad objects and media. Interdisciplinarity is central to the SHL's research – we believe that the only way to fully understand the complexities of the digital world we inhabit is through disciplines working together to address the challenges and opportunities afforded to us by digital transformation. We collaborate because we want to serve the fundamental roles of humanities research – to explore the human condition and the social and material worlds we make. We draw on our assembled expertise and resources to ensure the arts and humanities remain central to how we understand our changing world.