What's on
Our active and diverse programme of events helps nurture the next generation of researchers, while also supporting colleagues to gain new digital skills and engage with cutting edge research.

We have a seminar series of external speakers, open workshops in digital methods, PhD-led community events, community-led experimental creative technologies drop-ins, research project events and forums.
SPRING/SUMMER 2023 SHL EVENTS PROGRAMME
SHL SUMMER 2023 INCUBATOR PROGRAMME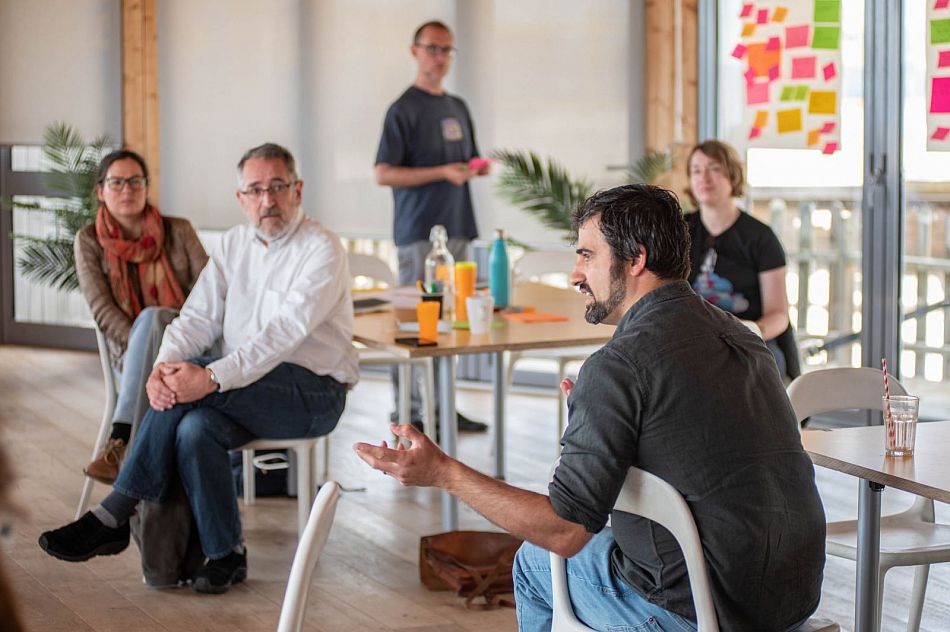 Events
The SHL Seminar series brings leading scholars from around the world to explore a diverse range of topics and disciplines. Seminars take place on selected Mondays in the Sussex Humanities Lab and are open to all.
The SHL Digital Methods Workshop series offers training in Digital Humanities tools and methods. Workshops are open to all staff and postgraduate students, with some places available to undergraduates and members of the public. Workshops are generally aimed at beginner and intermediate level, and focus on the research needs of the humanities and social sciences.
The SHL Research Forum is a space for Sussex researchers and potential research partners to develop individual research projects, as well as nourishing our research community. At each forum we welcome three or more speakers to share projects at different stages of development:
Updates on current funded projects to keep the community informed;
Feedback on a project in planning to provide support during bid development and submission;
Brainstorming around initial seeds of ideas for future projects in order to shape research funding bids.
Next Research Forum date: will take place in the Autumn Term 2023/24 (date tbc). Anyone interested in developing research projects at the intersections of digital technology, society, culture and environment are welcome - get in touch via shl@sussex.ac.uk .
SHL regularly hold one-off special research events as part of ongoing research projects. These bring together academics from all disciplines, creative practitioners, industry and all kinds of communities to participate in engaged, outward-facing dialogue and projects. See our listings for details of upcoming events.
SHL regularly hosts creative arts events including installations, performances and exhibitions.
You can find details of previous years' programmes in our Directory of Past Events