Sussex Law School is a truly stimulating and engaging place to learn. Our intellectually rigorous LLM courses explore law in it's political, social, economic and cultural context, engaging with the important issues for society today.
It has been an exciting year for the LLM in International Commercial and Trade Law. With the UK's process of leaving the EU, it is a very dynamic time for commercial and trade law. Our students got involved with key practitioners on Brexit issues through a 'Careers day' trip to London in April. Sam Lowe at the think tank Centre for European Reform spoke about the different options for the UK-EU relationship. Our students also heard from Christophe Bondy at Cooley LLP, one of the most experienced investment treaty counsels in the world, on his experience negotiating the EU-Canada Free Trade Agreement (CETA). They visited Sophie Hardefeldt, a campaign lead at the Trade Justice Movement, who gave us an activist perspective on trade and investment.
Our Commercial and Trade faculty are distinguished by the global scope of our research and policy work . Here are some of our headlines from 2018.
Dr Ahmad Ghouri undertakes advisory work

Dr Ahmad Ghouri is an expert in international investment and commercial arbitration. As a practicing lawyer in Pakistan, he has extensive experience in commercial law and dispute resolution and regularly advises private and public organisations and government ministries. He is a member of the Global Advisory Board of the Centre for International Investment and Commercial Arbitration, Pakistan; a member of the Sustainable Market Actors for Responsible Trade (SMART), University of Oslo; and has been a faculty member in International Economic Law and Policy at the Harvard Law School's Institute for Global Law and Policy. Ahmad published his monograph Interaction and Conflict of Treaties in Investment Arbitration in 2015.

Ahmad teaches on the core module Transnational Commercial Law and on the optional modules International Commercial Arbitration and International Investment Law.

Dr Edward Guntrip works with UN Independent Expert on Foreign Debt and Human Rights

Dr Edward Guntrip has contributed research to the recent report of Juan Pablo Bohoslavsky (the UN Independent Expert on Foreign Debt and Human Rights) on the human rights implications of debt disputes being submitted to the international investment arbitration system. The UN Independent Expert presented the findings of the report to the Third Committee of the United Nations General Assembly. Edward and Juan Pablo discussed the report at an event hosted by the Columbia Center on Sustainable Investment at Columbia Law School in October 2017. You can read the full report here. An article based on the report is also forthcoming in the Yearbook of International Investment Law and Policy 2017.

Edward teaches on the core module Transnational Commercial Law and the optional modules International Commercial Arbitration and International Investment Law.

Dr Emily Lydgate addresses Parliamentary Committees

Dr Emily Lydgate addressed a House of Commons Select Committee on implications of leaving the EU for UK trade in aerospace, automobiles, pharmaceuticals and processed food and drink, and a House of Lords Select Committee on Brexit, trade and plant and animal biosecurity. In May she also launched a briefing paper at UK think tank Chatham House on 'Integrating Sustainable Development Objectives into UK trade policy.'

She has recently published an article: E. Lydgate and L.A. Winters, (2018) 'Deep and not comprehensive? What the WTO rules permit for a UK-EU FTA,' World Trade Review.

Emily teaches on the core module Legal Regulation of International Trade Law.

Dr Kamala Dawar travels to Thailand for the WTO to provide technical assistance on public procurement

As well as having traveled to Thailand in January, Dr Kamala Dawar will visit Brazil this summer to work on best practice procurement policies as part of the EU-Brazil Dialogue. She is also working a report commissioned by the European Parliament on protectionism and international diplomacy. She recently received an ESRC knowledge synthesis grant for UK-Canada trading relations and has published two articles:

K. Dawar, C. Hartwell and S. Togan, 'Reforming and re-negotiating the EU-Turkey Customs Union,' 17(1) Turkish Politi-cal Quarterly, Spring 2018.
K. Dawar, (2018) 'Legal issues of economic disintegration: government procurement and BREXIT' 45(2) Legal Issues of Economic Integration. Available at: http://turkishpolicy.com
Kamala teaches on the optional modules International Public Procurement Regulation and International Investment Law.
Our students had a break in between their studies to attend the annual LLM Garden Party. There was amazing weather and everyone had a good time playing a friendly game of football in the park.
LLM Annual Garden Party
Student Profile: Sena Edekor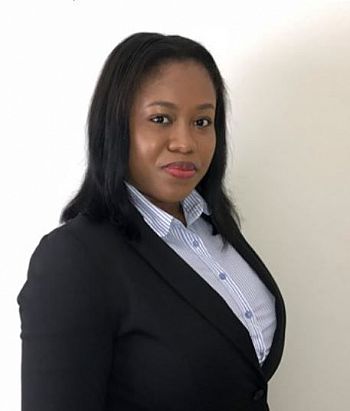 A former student, Sena Edekor, is now working for a private law firm CQ Legal and Consulting in Ghana. Of her experience on the 2016/17 LLM in International Commercial Law she writes that:
As an international student, the university ensured that I did not feel totally lost in a new academic system and environment, which indeed contributed to my academic success. I found the university's library to be well equipped with library materials both physical and electronic and very friendly library staff ready to assist me with any library related needs and responding positively to any requests for learning materials.
The modules for my programme were well-structured and the seminars were very interactive giving students the opportunity to express their diverse views on every topic. Lecturers and tutors offered an open-door policy … they will work around their schedules to meet my academic needs ensuring that I had a better under-standing of the course after each appointment.
As a lawyer, I have become a better researcher and gained the ability to critically analyse cases and legal matters as a result of pursing an LLM at the University of Sussex. The practicality of the modules has been enlightening, giving me a better understanding of the legal needs of my clients involved in international commercial transactions and how to best advice such clients.
Generally, it was a great experience, and I would certainly recommend the University of Sussex to anyone interested in pursuing a masters degree in international commercial law. It was also a wonderful opportunity to meet lovely people from all over the world.
"If you're looking to pursue a law degree anywhere in the world, Sussex should be one of your top choices"
Sharee Badhuri, Law Graduate
"I have loved my time at Sussex. There are so many opportunities to develop good skills which will make you stand out from the crowd and help you in the future"
Ryan Dowding, LLM International Human Rights Law
"The time I spent at Sussex was the best. The excellent faculty and staff members, my fellow students, the environment, the location...it has helped me become what I am now."
Joshua Aston, LLM Criminal Law