Welcome to the Spencer group website.

see: orcid.org/0000-0001-5231-8836

http://scholar.google.co.uk/citations?user=xYdOQzsAAAAJ&hl=en
Group "us"ie; 1-10-14: LHS JS,
New paper out:
Synthesis of an (NHC)2Pd(SiMe3)2 (NHC = N-Heterocyclic Carbene) Complex. Catalytic, cis-Bis-Silylations of Internal Alkynes with Unactivated Disilanes" Ansell, M. B.; Roberts, D. E.; Cloke, F. G. N.; Navarro, O*.; Spencer, J.* Angew. Chem. Int. Ed. 2015, 54, 5578. DOI: 10.1002/anie.201501764R1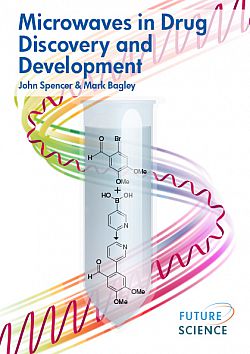 I)
funding has been secured for a 1 year research study. We will investigate metal dyshomeostasis in this disease. project starts Feb 2015.
II)
http://www.worldwidecancerresearch.org/research/projects/spencer-molecular-p53
Funding has been secured! Project started 21-7-14. Dr Bradley Springett (LHS, below, with Gavin Roffe (centre) and Adam Close (RHS) at Pride) joined us from Institute of Cancer Therapeutics, Bradford and has been introduced to a number of local catering and drinks establishments........ Welcome Bradley!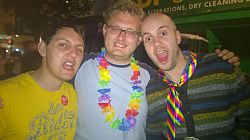 III) New PhD:
A Precompetitive Modular Peptidomimetic Toolkit for Targeting PPIs. iCASE. Welcome and good luck Raysa Khan! Started Sept 2014.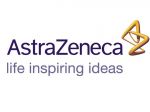 Papers
Carbon dots (C-dots) from Cow Manure with Impressive Subcellular Selectivity Tuned by Simple Chemical Modification. Barbosa, C.D. E. S.; Corrêa, J. R.; Medeiros, G. A.; Barreto, G.; Magalhães, K.; de Oliveira, A. L.; Spencer, J.; Rodrigues, M. O.; Neto, B. A. D. Chem. Eur. J. 2015, 21, 5055-5060.
Seizure Control by Derivatives of Medium Chain Fatty Acids Associated with the Ketogenic Diet Show Novel Branching-Point Structure for Enhanced Potency. Chang, P.; Zuckermann, A.; Williams, S.; Close, A. J.; Cano-Jaimez, M.; McEvoy, J. P.; Spencer, J.; Walker, M. C.; Williams, R. S. B. JPET, 2015, 352 (1), 43-52.
Microwave-Mediated Synthesis of N-Methyliminodiacetic Acid (MIDA) Boronates. Close,A. J.; Kemmitt,P.; Emmerson, M. K.; Spencer, J. Tetrahedron, 2014, 70, 9125-9131.
Synthesis of Hybrid Anticancer Agents Based on Kinase and Histone Deacetylase Inhibitors. Patel, H.; Chuckowree, I.; Coxhead, P. Guille, M.; Wang, M.; Zuckermann, A.; Williams, R. S. B.; Librizzi, M.; Paranal, R. N.; Bradner, J. E.; Spencer, J. MedChemComm. 2014, 5, 1829-1833.
Multifunctional 8-Hydroxyquinoline-Appended Cyclodextrins as New Inhibitors of Metal-Induced Protein Aggregation. Oliveri, V.; Attanasio, F.; Puglisi, A.; Spencer, J.; Vecchio, G. Chem. Eur. J., 2014, 20, 8954-8964.
BACK COVER OF JOURNAL and highlighted on the ChemistryViews website:
http://www.chemistryviews.org/details/ezine/6193781/Inhibiting_Protein_Aggregation.html