Welcome to the Spencer group website.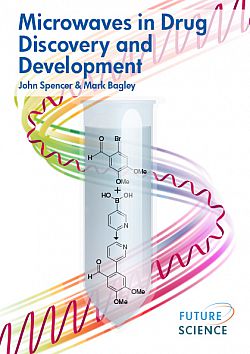 New book; out soon!!
I)
funding has been secured for a 1 year research study. We will investigate metal dyshomeostasis in this disease. More to follow.
II)
AICR funding has been secured! Project started 21-7-14. Dr Bradley Springett (LHS, below, with Gavin Roffe (centre) and Adam Close (RHS) at Pride) joined us from Institute of Cancer Therapeutics, Bradford and has been introduced to a number of local catering and drinks establishments........ Welcome Bradley!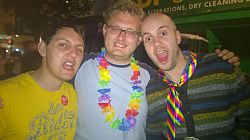 III) New PhD:
A Precompetitive Modular Peptidomimetic Toolkit for Targeting PPIs. EPSRC-AstraZeneca/Tocris sponsored. Starts Sept. Raya Khan will start.
Papers
Synthesis of Hybrid Anticancer Agents Based on Kinase and Histone Deacetylase Inhibitors. Patel, H.; Chuckowree, I.; Coxhead, P. Guille, M.; Wang, M.; Zuckermann, A.; Williams, R. S. B.; Librizzi, M.; Paranal, R. N.; Bradner, J. E.; Spencer, J. MedChemComm. 2014, DOI: 10.1039/c4md00211c,accepted, in press.
Multifunctional 8-Hydroxyquinoline-Appended Cyclodextrins as New Inhibitors of Metal-Induced Protein Aggregation. Oliveri, V.; Attanasio, F.; Puglisi, A.; Spencer, J.; Vecchio, G. Chem. Eur. J., 2014, 20, 8954-8964.
ACCEPTED AS BACK COVER FOR JOURNAL and highlighted on the ChemistryViews website:
http://www.chemistryviews.org/details/ezine/6193781/Inhibiting_Protein_Aggregation.html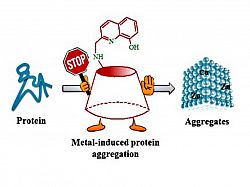 Other highlights:
Incorporation by Coordination and Release of the Iron Chelator Drug Deferiprone from Zinc-Based Metal-Organic Frameworks. Burrows, A. D.; Jurcic, M.; Keenan, L. L.; Lane, R. A.; Mahon, M. F.; Warren, M. R.; Nowell, H.; Paradowski, M.; Spencer, J. Chem. Comm. 2013, 49, 11260-11262.
Selected as a "hot article" 2013! (http://blogs.rsc.org/cc/2013/11/21/hot-chemcomm-november/)
Synthesis of Oxindole-Based Bioorganometallic Kinase Inhibitors Incorporating One or More Ferrocene Groups. Amin, J.;Chuckowree, I. S.; Wang, M.; Tizzard, G. J.; Coles, S. J.; Spencer, J. Organometallics, 2013,32, 5818.
New Cyclodextrin-Bearing 8-Hydroxyquinoline Ligands as Multifunctional Molecules. Oliveri, V.; Puglisi, A.; Viale, M.; Aiello, C.; Sgarlata, C.; Vecchio, G.; Clarke, J.; Milton, J.; Spencer, J. Chem. Eur. J. 2013, 19, 13946.
Small-Molecule Induced Reactivation of Mutant p53 in Cancer Cells. Liu, X.; Wilcken, R.; Joerger, A.; Chuckowree, I.; Amin, J.; Spencer, J.; Fersht, A. Nucl. Ac. Res. 2013, 41, 6034.
Targeting Epidermal Growth Factor Receptor with Ferrocene-Based Kinase Inhibitors, Amin, J.; Chuckowree, I.; Tizzard, G. J.; Coles, S. J.; Wang, M.; Bingham, J. P.; Hartley, J. A.; Spencer, J. , Organometallics 2013, 32, 509.
The following organisations are thanked for kindly funding our research: